Celebrity canines Paddy and Harry raise over £35,000 for bereaved Forces children and young people following gruelling 16-mile Remembrance walk
2021-11-19
"At not one point did I think about giving up! I thought about the cause and the children I was helping and that got me through"
Famous Lake District Springer Spaniels, Paddy and Harry, and their owner Kerry Irving, have raised over £35,000 to help support hundreds of children and young people across the country who have experienced the death of a parent who served in the Armed Forces.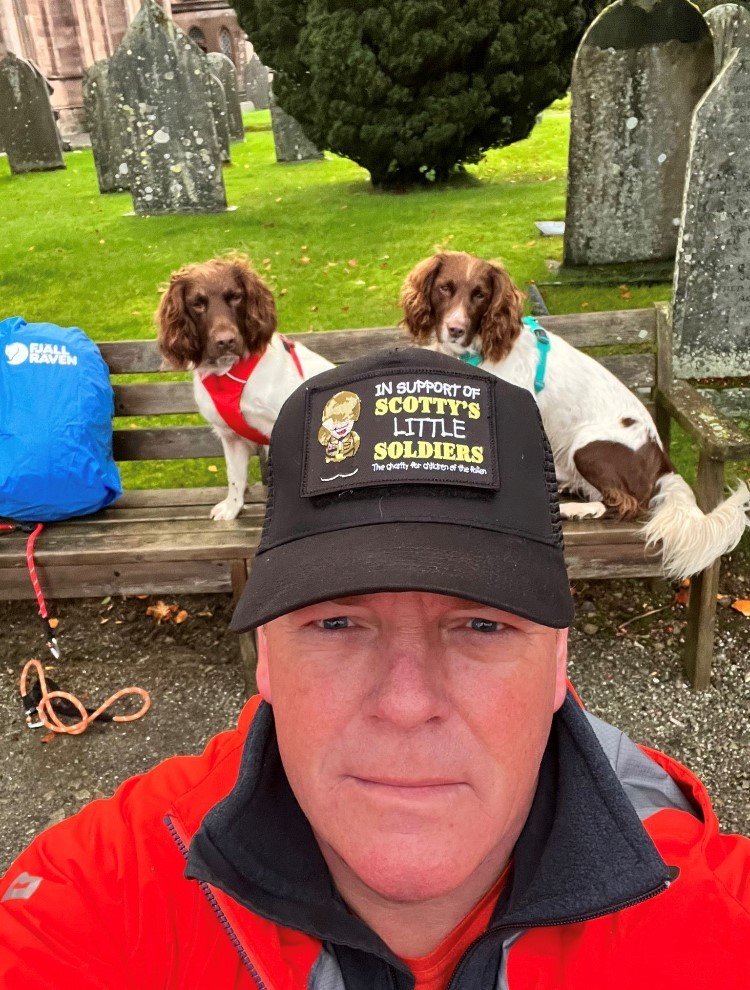 The duo, from Keswick, set out on a 16-mile Remembrance walk with their owner, Kerry, on Friday 12th to mark Harry's 3rd birthday and to raise much needed funds for bereaved Forces children's charity, Scotty's Little Soldiers.
The walk, which took them over 8 hours to complete, was one of the toughest Kerry, who is an avid walker, has endured due to the torrential weather.
He said: "We were battered by floods and torrential rain and walked into some challenging head winds. Though as we walk in the Lakes a lot the boys were used to it and were absolutely fine.
"And even though it was challenging not once did I think about giving up! I thought about the cause and the children that I was helping, that's what got me through."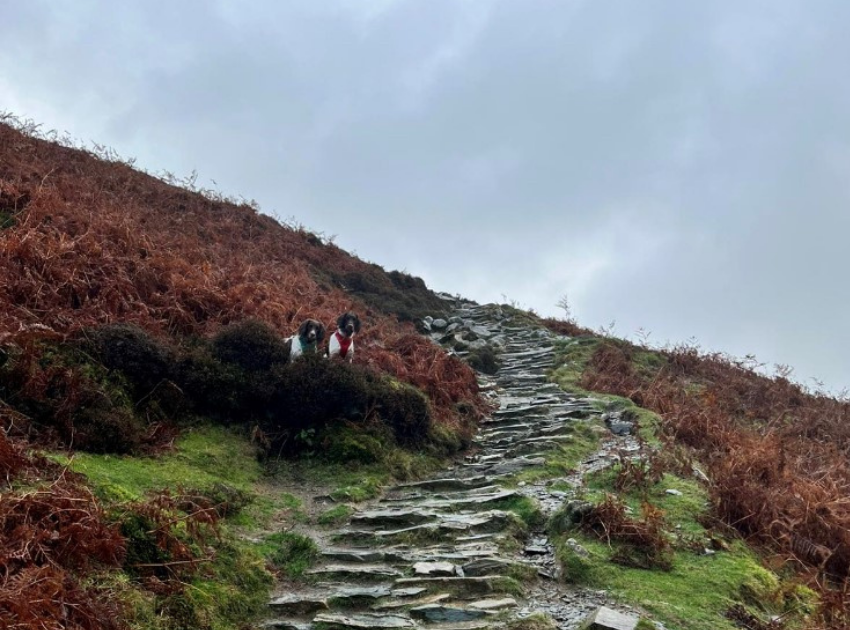 Kerry, who organised a similar fundraiser for Scotty's last year, was determined this year would be bigger and better, and thanks to Paddy and Harry's loyal fan base, he has managed to more than double the amount he raised last year.
Kerry said: "We couldn't have done this without our fantastic supporters, they have been absolutely incredible. I set myself a personal challenge this year to raise £400,000 for charities across the board before Christmas and, because of the Max Out in the Lake District Community, we've been able to do that. I set up an online tracker at the beginning of the walk so that our supporters could track us throughout the day, as soon as that went live the donations came flooding in."
As someone who came close to losing everything, Kerry knows only too well what it takes to overcome challenges in life. In 2006, Kerry was involved in an horrific car accident, which left him injured, in chronic pain and close to severe depression.
It was when Springer Spaniel, Max, who is now too old to complete the full walk, came into his life that he started to heal. Since then, Kerry has added to his pack with Paddy and most recently young Harry.
Over the last five years, Kerry's story has become well-known across the world. Since setting up the Facebook page Max Out in the Lake District, his follower numbers and social influence has increased dramatically, with now over 200,000 people following him on Facebook and Instagram combined, and a global reach of 3.1 million.
Scotty's Little Soldiers was set up in 2010 by war widow Nikki Scott. The charity offers integral support to children and young people who have experienced the death of a parent who served in the Armed Forces.
Nikki saw the devastating impact the death of her husband, Corporal Lee Scott, in 2009 had on their two young children and wanted to help others in the same situation.
The charity is currently providing assistance to hundreds of bereaved Forces children and young people around the UK and services offered include guidance to parents and carers, access to professional child bereavement support, personal education and learning assistance (including grants) and fun activities such as holiday respite breaks and group events. These are all designed to remind the children and young people supported by Scotty's that they are not alone.
Nikki said: "This is absolutely incredible, I can't thank Kerry, Paddy and Harry enough for what they have achieved. The amount they have raised is amazing and will help us to offer much needed support to bereaved Forces children and young people. Remembrance is such a difficult time for the children we support but when people like Kerry get involved and help raise money our members are reassured that they are not going through their grief alone and that people are thinking about them and remembering the sacrifices made by their parents."
Find out more about Scotty's…