Nikki's Story
My reasons for starting Scotty's Little Soldiers are very personal. On the 2nd June 2009 my husband, Lee, left our home to do his tour in Afghanistan. Lee was a Corporal in the 2nd Royal Tank Regiment and loved his job. He loved being part of a team and he really believed he was making a difference by being in the Army. On the 10th July 2009 my world was totally turned upside down when I had the knock at the door that every Army wife dreads, and I was told that Lee had been killed. My world fell apart. I was lost and even though I had amazing friends and family around me, I just felt completely alone. I didn't know how I was going to carry on without Lee in my life.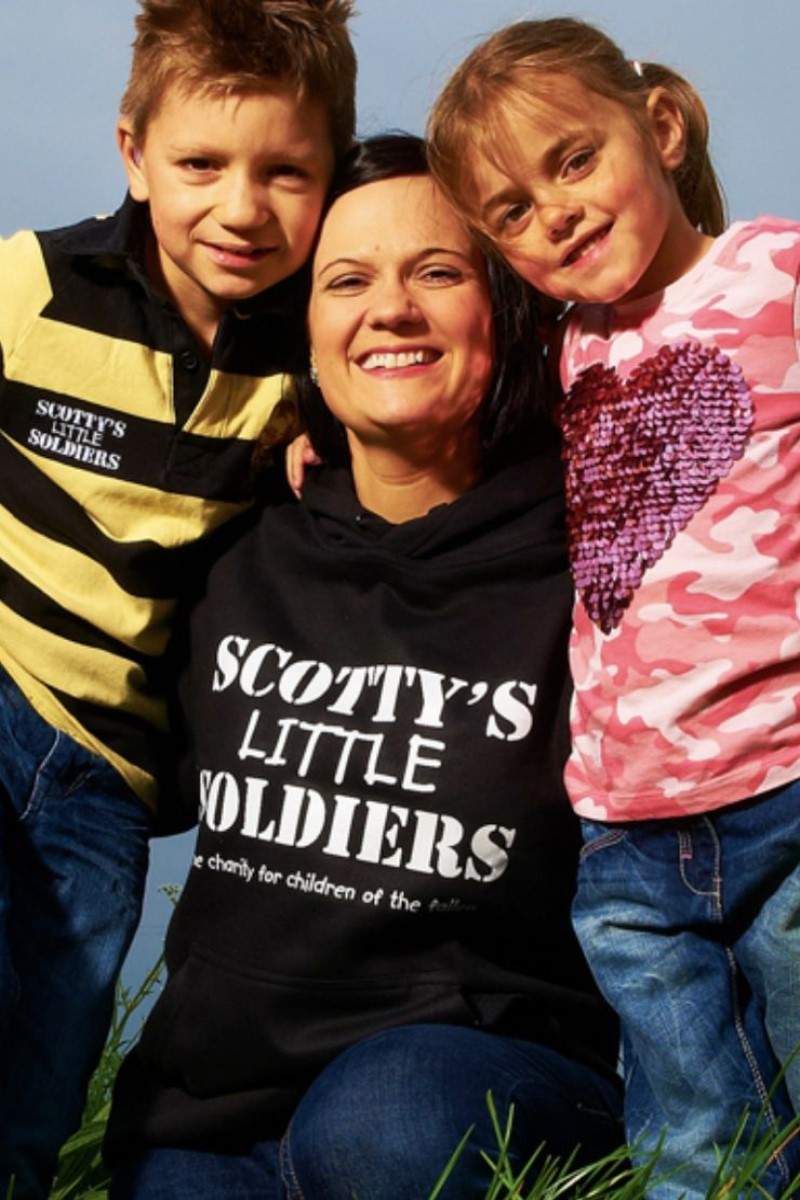 The most painful thing for me was knowing our two precious children would now have to face life without their daddy. Brooke was just 7 months old. She would have no memories of her time with her daddy, and Kai was only 5. How was I going to tell our gorgeous little boy that his daddy wasn't coming home? 
When I did sit Kai down on his bed to tell him, it was the hardest thing I've ever had to do. From then on Kai completely changed as a little boy, he became really withdrawn, had horrific nightmares, he just wasn't my happy Kai anymore, it totally destroyed his world and there was just nothing I could do to take his pain and hurt away.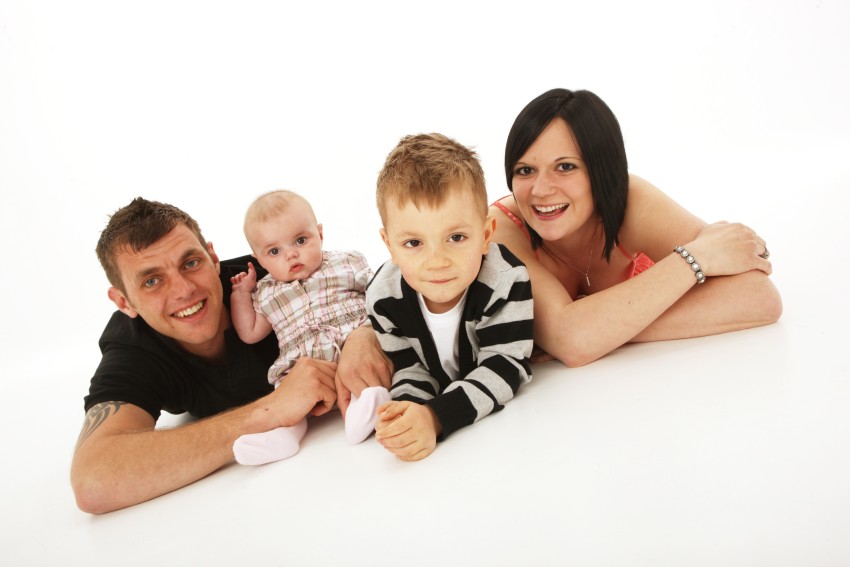 About 9 months after Lee had been killed, my family took us away on holiday and it was as I sat watching Kai in the pool, laughing and smiling with his cousins, I could see my old Kai returning. I realised that I hadn't seen him laugh like that in months. It was a real turning point for me. I suddenly realised that I needed to sort myself out and show the children that life was for living and that's what Daddy would have wanted. I then started wondering how many other children had lost a parent whilst serving for our country and were suffering just like Kai was. So, after that holiday, with the support of my incredible family and friends, we set up Scotty's Little Soldiers, the charity dedicated to supporting bereaved British Forces children.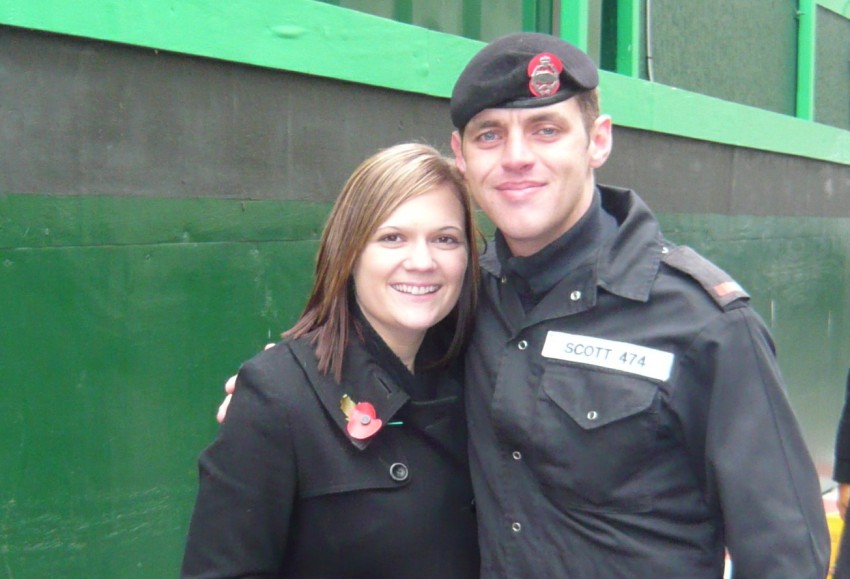 After officially launching in August 2010, we initially looked after ten children, two of which were Kai and Brooke. I appeared on TV and radio in a bid to raise awareness of the charity and thankfully the public really got behind me. We were able to finance a holiday home in Great Yarmouth and were donated some toys which we sent to each of the children on their birthdays – a day that can be very hard for a child missing their parent. I also arranged a party for the children so they could meet other kids in the same situation as them. It was incredible watching the charity grow and we were able to support more and more kids – they all needed us.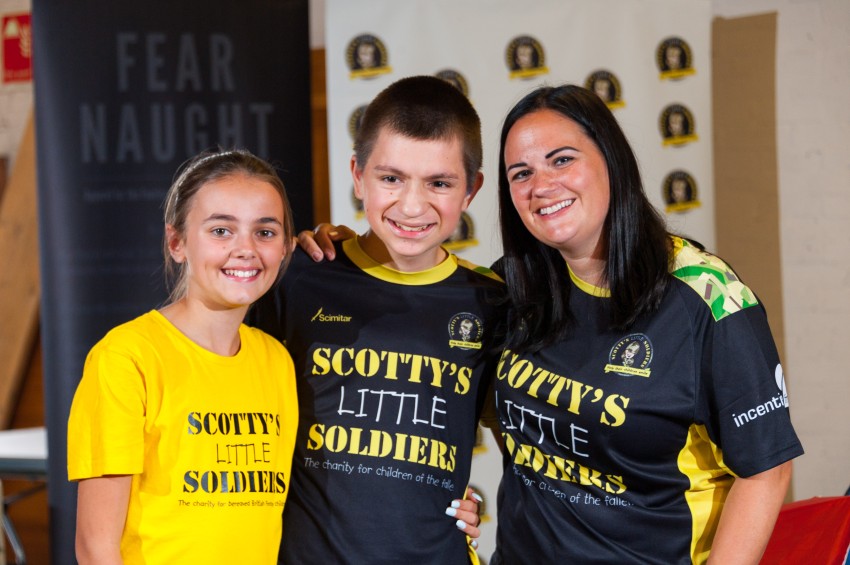 2012 was a turning point for Scotty's, after I won The Sun Military Awards for support to the Armed Forces. I couldn't believe it! It was televised on ITV and my award was presented by celebrity chef Jamie Oliver. I was on national TV surrounded by celebrities – I honestly had to pinch myself. Being recognised for our work was so amazing and I was proud to be doing all this in Lee's honour. The best thing about it though, was that it got us into people's consciousness. We had more money coming in and more families signing up.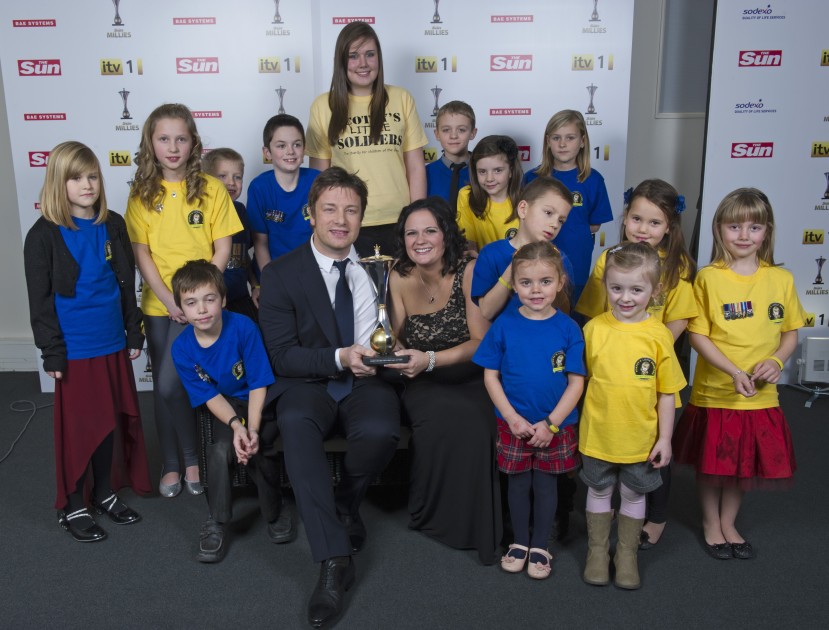 It's amazing how far Scotty's Little Soldiers has come and today we provide hundreds of children across the UK with support and guidance throughout their childhood. They all become part of the Scotty's community, which helps them feel less alone. We offer respite, however brief, from the daily ups and downs of coping with the loss of a parent. Support is available to families from the British Army, Royal Navy or RAF and is not limited to those killed in action. Children who have lost a parent through illness, accident or suicide are also eligible as long as their parent served in the British Forces.  We listen to what the families need and do everything possible to offer support accordingly.
Scotty's provides opportunities for the children to smile again by offering them holidays at our Scotty Lodges, gifts at difficult times of the year, special experiences and an amazing Christmas party. As well as these fun activities the charity also offers wellbeing support and provides access to professional bereavement counselling. We also provide educational support and deliver a range of grants to help the older kids with their personal development. These grants can cover the cost of music lessons, swimming clubs, after school activities, driving lessons and even University tuition fees.  
I never ever thought when we started the charity back in 2010 that we would be where we are today. We see the difference it makes. 
We are so grateful to all the people who have supported us along the way and I want to thank you for joining me on my mission to support bereaved British Forces children. Their parent made the ultimate sacrifice and sadly there is nothing we can do to bring them back, but we can be there for the children they left behind. I've got lots more ideas and your support enables me and the team at Scotty's to put smiles back on the faces of these brave kids. 
#HelpTheirChildrenSmile
If you know a child or young person who has experienced the death of a parent who served in the British Armed Forces, they could be eligible for specialist bereavement support from Scotty's Little Soldiers. Hundreds of bereaved military children aren't getting the support they need but we are here to help.
Here is a great way to show your support