From showbusiness to helping bereaved Forces children
2021-03-05
Scotty's Little Soldiers' PR and Communications Manager, Sarah Woonton, explains how her career in TV led her to true satisfaction.
Sarah worked in the television industry for 16 years, working on everything from Emmerdale to I'm a Celebrity…Get Me Out Of Here, but it wasn't until she joined the team at Scotty's Little Soldiers that she found her dream job! Here Sarah tells her story…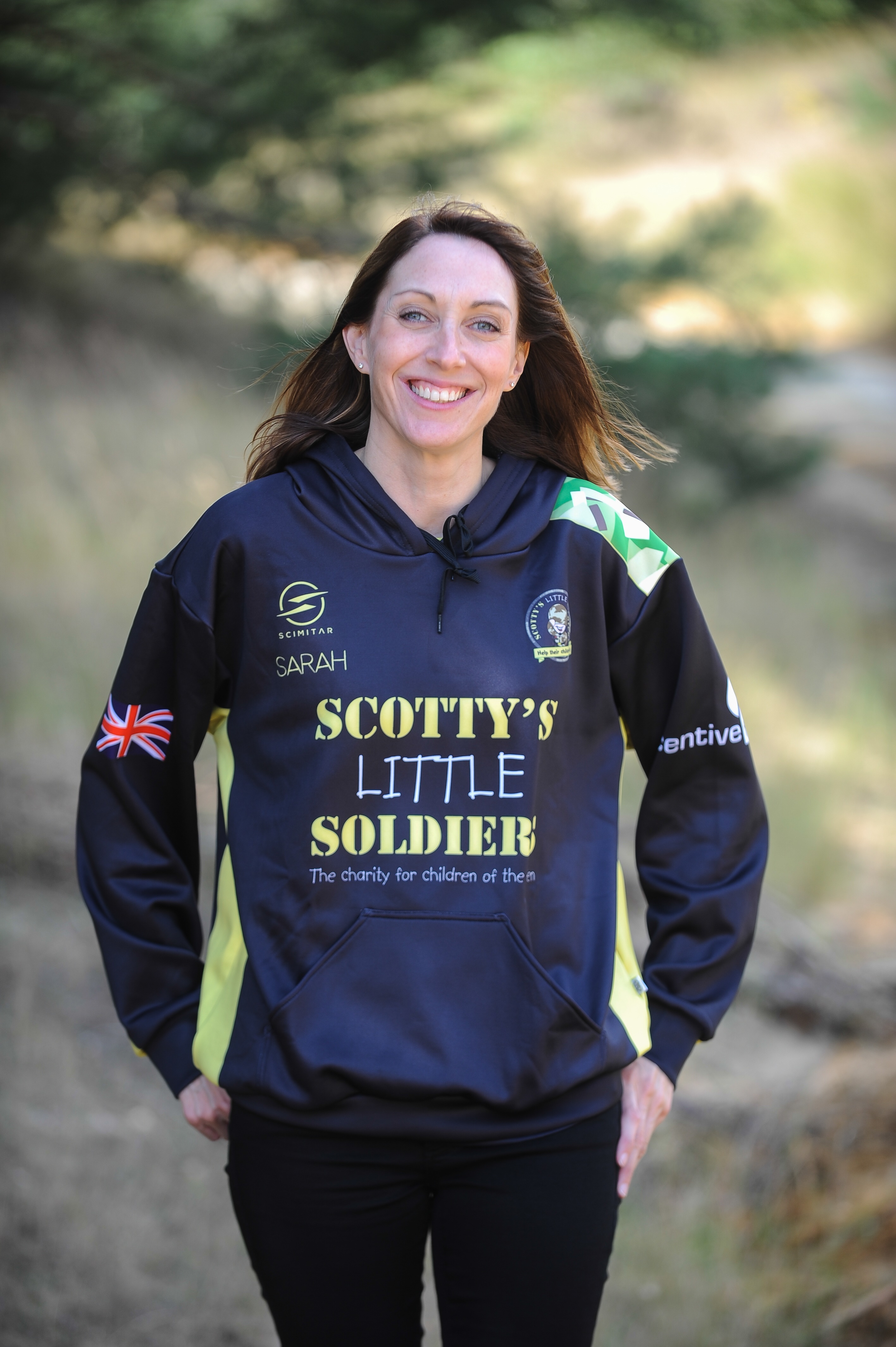 "There's no business like showbusiness", so they say, and it certainly is a magical industry to work in. I had always wanted to work in television, and I went to university in Leeds to study Media and Management in the hope of fulfilling my ambition. Whilst there, I applied to do work experience at Yorkshire Television, as it was known back then. It was the year 2000 that I was accepted for a two- week work placement on Emmerdale. I remember being filled with a mixture of nerves and excitement when I was taken into the green room for the first time and was surrounded by people I had been watching on TV for years. It didn't feel real. It was like stepping into my television set!
I was the work experience girl, so a general dogsbody, but I didn't mind, I did whatever was asked of me, I knew I was lucky to be there. I was incredibly fortunate that when my two weeks ended, I was asked if I would like to stay on for longer. I was delighted. I had another year before completing my degree and from that point, until I finished, I juggled studying with any work on Emmerdale I was offered. I learnt so much about the production of TV and I also spent a lot of time working in the Emmerdale press office, which is what I found the most interesting. As a teenager I used to buy magazines and read all about my favourite soaps (Neighbours and Home and Away at the time!), so I loved the idea of being responsible for placing articles on the show in magazines and newspapers.
When I finished my university degree, I was lucky enough to be offered a job as a press office assistant on Emmerdale. It was everything I thought it would be and more. I spent my days speaking to national press, arranging and going on photoshoots, organising press visits to the Emmerdale set, I was even involved when the Queen visited the set! I remember the excitement of attending my first ever British Soap Awards, followed by going to the National TV Awards, where pretty much everyone I had ever seen on TV was in attendance!
After five years on Emmerdale, having learnt so much, I decided it was time for a change. I was offered the chance to lead the publicity campaigns on dramas based in Yorkshire, which included Heartbeat, The Royal and working with Sir David Jason on the series A Touch of Frost. A couple of years later I moved to London where there would be more opportunities. I worked for an entertainment PR agency and looked after TV shows including Spooks and Mistresses, before heading back to ITV (this time in London) and working on entertainment shows such as I'm a Celebrity…Get Me Out Of Here! (working in Australia was truly amazing!), Britain's Got Talent (the audition tours were so much fun!) and Piers Morgan's Life Stories, and dramas such as Broadchurch, The Durrells (I loved visiting the set in Corfu!) and Mr Selfridge.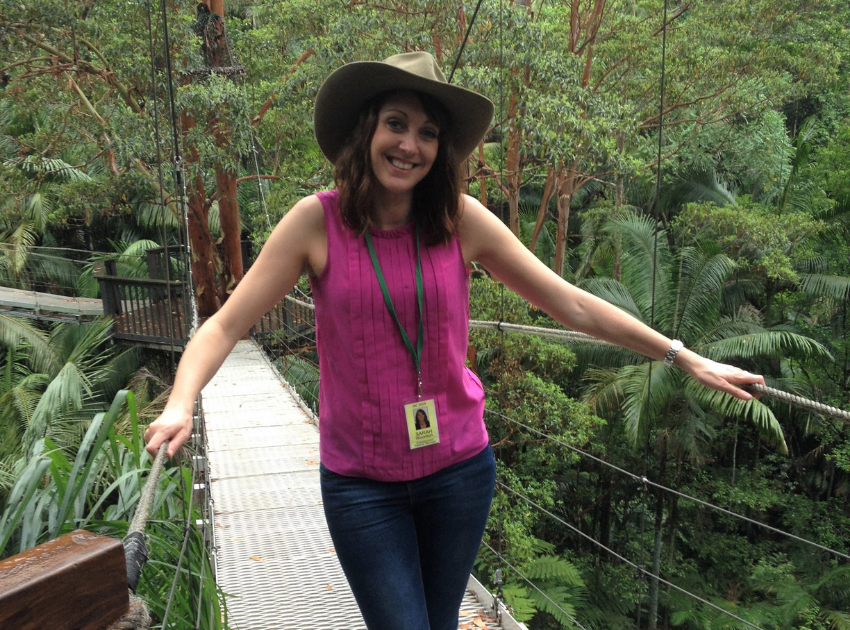 My career in TV PR spanned 16 years and it was truly fabulous. By this time, I was 37 years old and after dedicating everything to my work, I finally settled down and had a baby. For family reasons I decided to move to King's Lynn in Norfolk to raise my daughter, which made sense personally, but professionally meant I was walking away from the career I loved and had worked hard for.
Now based in King's Lynn, I had no idea what I would do. My outlook was different, I was a mum now, so maybe I should accept that my career would take a back seat. I did a couple of jobs that were fine, I enjoyed them and I met some nice people, but I never felt fully satisfied. I knew at that point that becoming a mum hadn't changed me as a person and I wasn't really the type of person to accept a job I wasn't truly passionate about. My TV PR career had taught me so much, had enabled me to cross paths with influential people, I had contacts with national press and developed lots of useful skills - surely this could be put to good use, but how in a place like King's Lynn? I feared all the good jobs were based in large cities.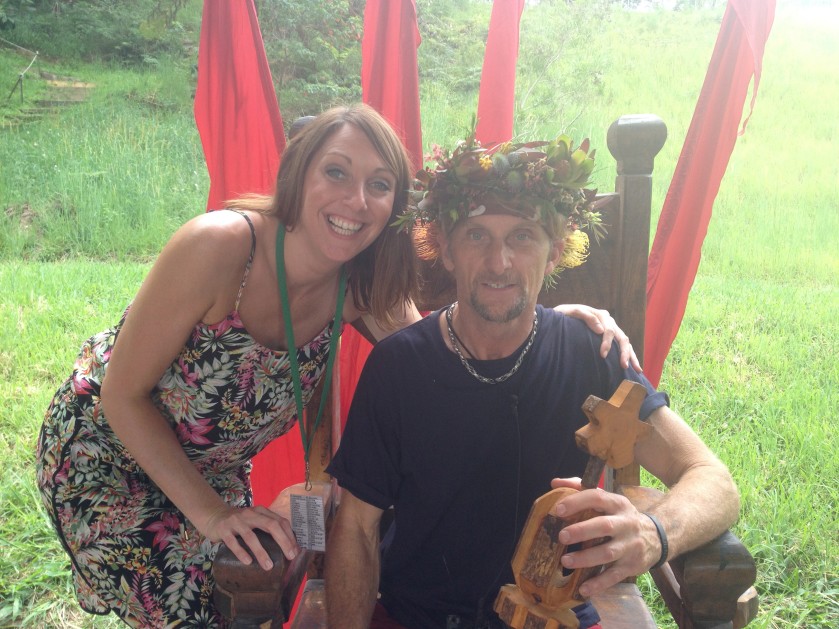 I read an article in my local newspaper about Scotty's Little Soldiers. A charity that supports children who have experienced the death of a parent who served in the Armed Forces. It's a national charity supporting hundreds of children across the UK, but based in King's Lynn. I suddenly started thinking about how I might be able to use my experience and contacts to help raise awareness of the charity. I could feel the excitement within me as I sent my CV and covering letter to Scotty's, outlining ways I thought I could potentially make a difference. I was asked to come in for an informal meeting, where I met the CEO and the charity's founder. I instantly liked them both and felt like this was where I was meant to be. I was delighted to be taken on as Scotty's PR and Communications Manager and remember at the end of my first week saying I felt like I had worked there for ages (in a really good way!).
Since joining Scotty's, as well as feeling my skillset is a pretty perfect fit for my role, I've been able to get back in touch with my contacts within the national media, who have helped to generate coverage on the charity, and I have reached out to some of the celebrities I have worked with who have been able to use their profile to help make a difference. A highlight for me is when I contacted Piers Morgan and told him about Scotty's. He was instantly receptive and really keen to help – particularly because his brother is a serving army colonel with four daughters. Piers offered various support and then went on to play for Scotty's on ITV's Who Wants To Be A Millionaire?, which is more than I ever hoped for when I first contacted him!
For a charity, awareness is so important. We need people be aware of the charity's existence in order to offer support, fundraise etc. We also need to reach other bereaved Forces families so that we can be there for them.
When I see the difference Scotty's makes to the children, who have been through so much in their young lives, it's made it all so worthwhile.
I'll always be grateful for my time working in TV, not only did I enjoy it immensely but it has also, unwittingly, laid the foundations for a role that enables me to make a difference, which on personal level I find incredibly satisfying. Who'd have thought I would find my dream job in King's Lynn?!
Find out more about Scotty's...