Military sisters take on 187-mile charity walk to help raise money for bereaved Armed Forces children
2021-03-29
Armed Forces sisters, 12 year old, Gabriella and nine year old, Jasmine Tuicicia, have been pounding the pavements of Carnforth over the last few weeks as they took on a 187-mile walk, all to raise money for a charity close to their hearts.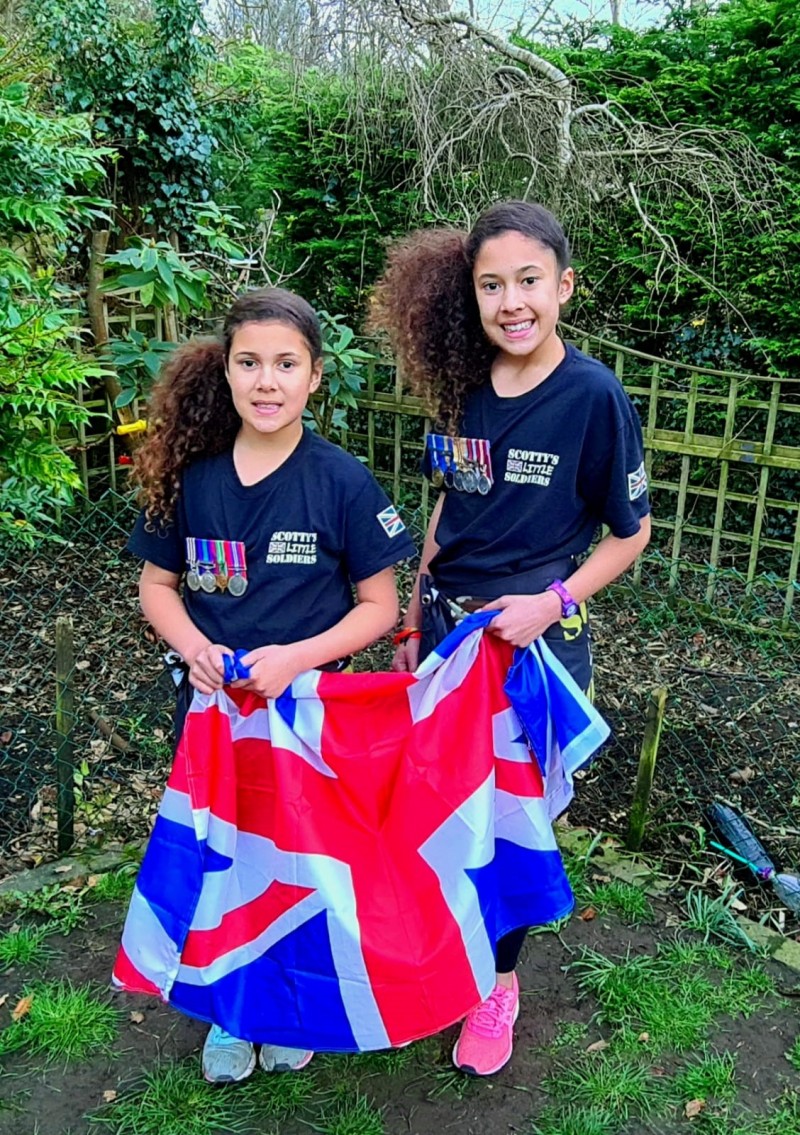 During lockdown, the sisters, aged 12 and nine, decided they wanted to do something to help raise money for Scotty's Little Soldiers, a national charity which supports children and young people who have experienced the death of a parent in the Armed Forces.
And what better way to raise money than to walk 187 miles – the distance from their home in Carnforth, Lancaster, to Scotty's Little Soldiers HQ in Kings Lynn, Norfolk.
The girls set off on their journey at the end of 23rd February and completed the distance in 19 days, finishing on 13th March. They have also surpassed their fundraising target of £500.
Gabriella and Jasmine, whose parents, Sarah and Josh, served in the Army for 14 and 16 years respectively, knew instantly they wanted to help raise money to support bereaved Armed Forces children and young people. Their dad, Josh, who served with The Grenadier Guards, lost many of his comrades on tour, many of whom had young families and would have needed the support of a charity like Scotty's.
The girls' mum, Sarah, who was in the QARANC nursing core in the British Army for 14 years understands how important Scotty's Little Soldiers is to military families. She said:
"Scotty's Little Soldiers means a lot to the girls. Josh has supported Scotty's for a long time, as he's lost a lot of his friends on tour and has seen how it impacts their families. Although we're no longer serving, at the time, it was reassuring to know that if anything did happen to Josh or I, that the girls would have had a network like Scotty's there to support them."
Scotty's Little Soldiers, which was set up in 2010 by war widow Nikki Scott, offers integral support to children and young people who have experienced the death of a parent who served in the Armed Forces.
Nikki saw the devastating impact the death of her husband, Corporal Lee Scott, in 2009 had on their two young children and wanted to help others in the same situation.
The charity is currently providing assistance to hundreds of bereaved Forces children and young people around the UK and services offered include guidance to parents and carers, access to professional child bereavement support, personal education and learning assistance (including grants) and fun activities such as holiday respite breaks and group events. These are all designed to remind the children and young people supported by Scotty's that they are not alone.
Nikki said:
"Gabriella and Jasmine are two incredibly inspiring young ladies, and I can't thank them enough for raising money for Scotty's. It's always great to hear when families within the military community get involved in raising money and how much Scotty's means to them. It's because of fundraisers like Gabriella and Jasmine that we can continue to offer a high level of support to our members, who have experienced so much at such a young age. For our members, particularly in these unprecedented times, knowing that they are not alone is so important and every penny raised enables us to reassure them of that."
Find out more about Scotty's...