Much needed Joy for Jamie following the suicide of his dad who served in Afghanistan
2021-09-16
For 13-year-old Jamie Small, when he reads the news, his dad, who took his own life following 21 years in the Army, is at the forefront of his mind. This month's World Suicide Prevention Day means a lot to him, and reports on developments in Afghanistan have a huge impact, so a respite break provided by Scotty's Little Soldiers was just what he needed.
Jamie Small was just eight years old when his dad, Corporal Christopher Small, died by suicide in November 2016. Chris was 44 when he took his own life, after struggling to adapt following leaving the Royal Logistic Corps.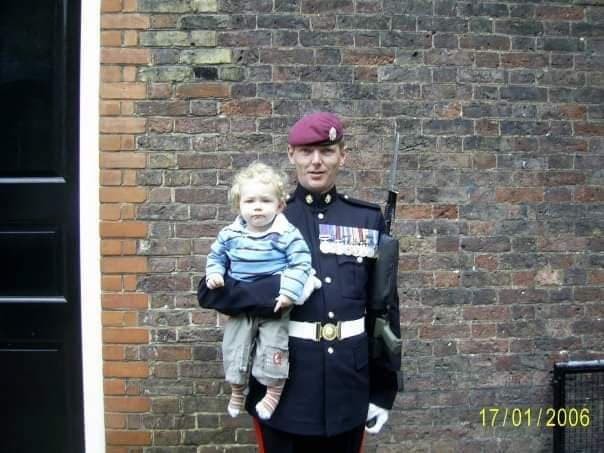 Life will never be the same again for Jamie and his mum, Mandy, as they struggle to come to terms with the tragic death of their hero. However, as they return from a respite break organised for them by Scotty's, they talk about what the holiday means to them and how the charity has helped them since Jamie became a Scotty member in 2019.
"The break was the perfect opportunity to make new and happy memories with Jamie, but also use it as an opportunity to reminisce about the good times we had with Chris, Jamie's dad" explains Mandy.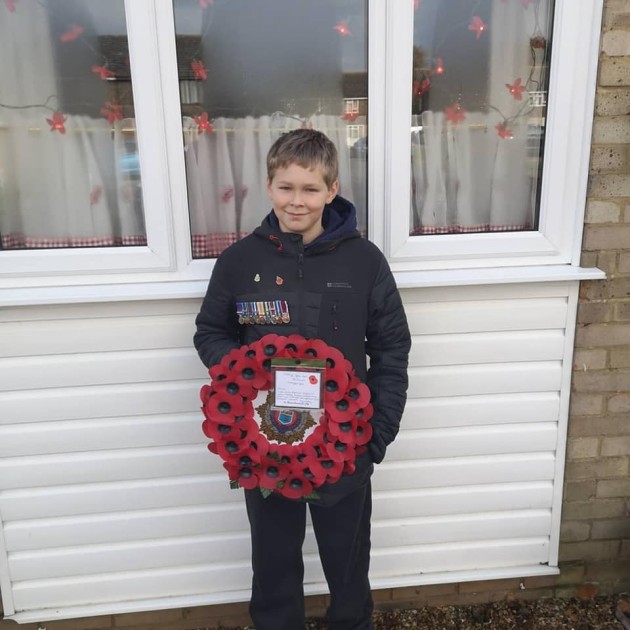 "With everything going on in the world, especially in Afghanistan, we couldn't have been in a better place to discuss those topics. Chris did two tours of Afghanistan during his military career, and so the current news has really hit home with Jamie and I. To be in such a comforting environment with each other during these times, where we could have open and honest conversations, was incredibly meaningful."
Last month, Jamie and Mandy enjoyed their first Scotty's respite break at a Scotty Lodge in Combe Haven, Hastings, where the family were able create new and happy memories together.
Jamie discussed: "I'd never been on a Scotty break before so I had no idea what to expect, but it was better than I could have ever imagined. There were so many activities to do, and I even made loads of friends my own age, who loved to play football just like me."
The Small family is one of 183 bereaved Forces families, and 268 children to go away on a Scotty's Little Soldiers respite break in 2021.
Jamie continued: "Every day was great, we visited the local beach a lot, took a trip to Brighton for the day, and when it was a little rainy outside, mum would relax indoors while I played in the rain with my new friends. When it was sunny, I spent loads of time in the sea, the waves were huge! I think they might have scared mum a little."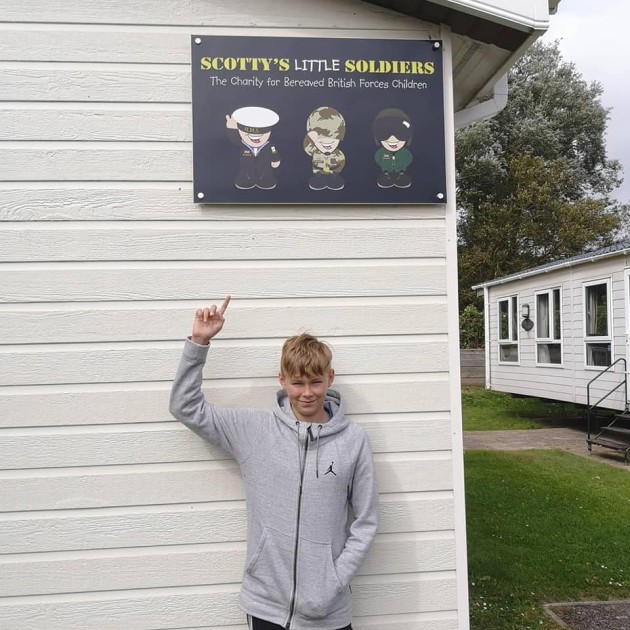 Mandy added: "I don't think we realised how much we needed a break until we were there. We hadn't had the opportunity to relax like that in years. Scotty's take care of absolutely everything. The lodge is stocked full of everything from essentials such as bedding, Xboxes for them to play with, and discounts for the restaurants and shops on site."
As a charity we are incredibly grateful to Forces Support, a UK bereavement and veterans' charity, which is providing funding to cover the costs of all our respite breaks for the whole of 2021. Forces Support has also pledged to continue providing funding towards Scotty respite breaks until 2024, as well as plans to purchase a new lodge for our families to use for years to come.
The breaks for bereaved Forces children and young people were originally inspired by Scotty's founder, Nikki Scott. She set up the charity back in 2010, after a family holiday brought back her son Kai's smile, following the death of his dad, Corporal Lee Scott, who was killed in Afghanistan in 2009. And just like Kai, Jamie smiled throughout his holiday.
Jamie continued: "I've only been a member of Scotty's for the last two years, but I've already done so much with them! During lockdown I took part in Scotty's virtual choir where we each filmed ourselves singing a part of Jess Glynne's song 'I'll be there'. All the parts were then stitched together in a big choir-style video which we could all watch. I don't think I'll be going on the X Factor anytime soon, but it was really fun to be involved."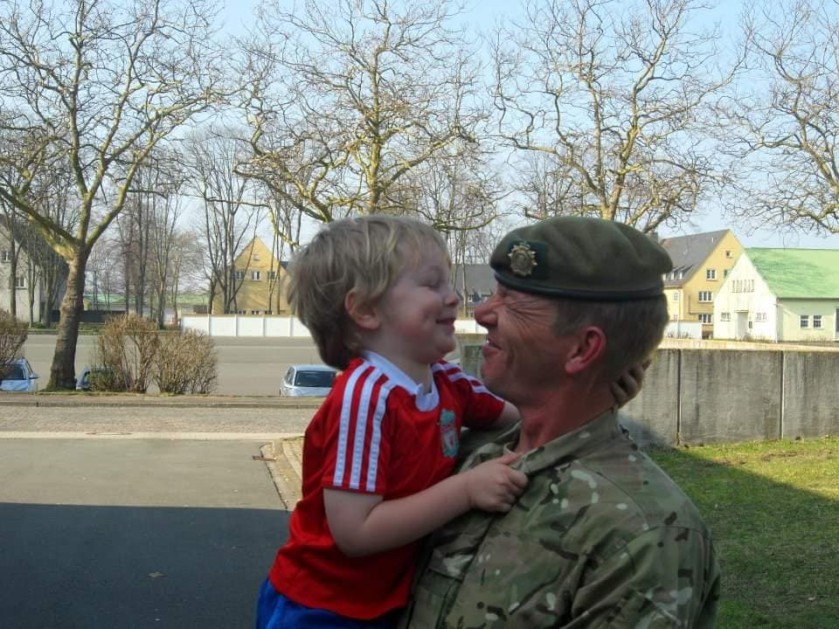 Scotty's also provides access to professional child bereavement support, personal education and learning assistance (including grants), and fun activities such as group events and parties. These are all designed to remind the children and young people supported by the charity, that they are not alone.
Mandy commented: "The opportunities that Scotty's has provided Jamie have been incredible. He would never have done half of the activities he has if it wasn't for the charity. The Christmas parties they put on are especially brilliant, they provide an escape where the kids can just be kids. Through Scotty's we've been able to find support in people who have been through similar experiences as us, which we struggled to do prior.
"Jamie unfortunately didn't join Scotty's straight away after his dad's passing, as I thought it was only for children whose parent had died while they served in the Armed Forces. This, however, isn't the case at all. When Scotty's heard about Jamie they welcomed him in straight away and we haven't looked back since. We can't thank Scotty's enough for their constant support and their generosity of the respite breaks. They really do think of everything to help the kids of our Armed Forces fallen."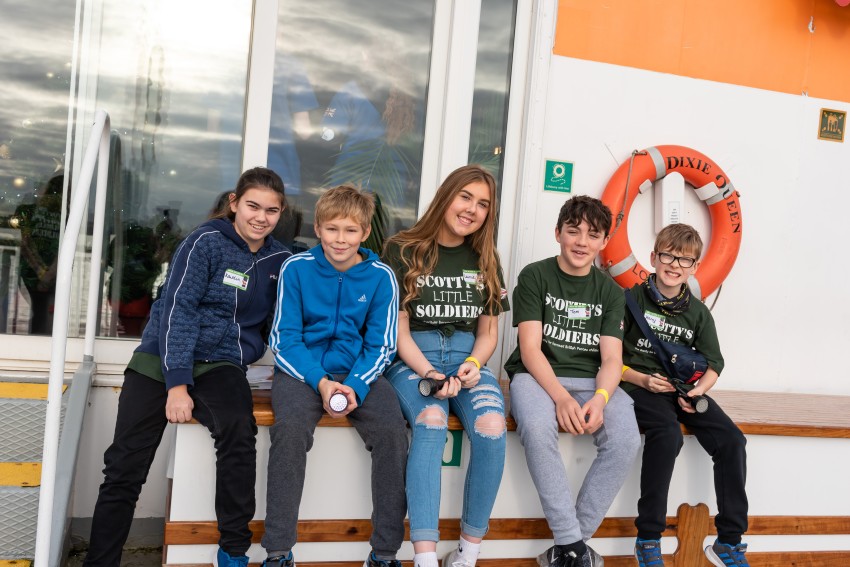 Find out more about Scotty's…