Nine-year-old Grace gets muddy for Scotty's Little Soldiers
2021-08-31
"I want to help other children like me"
Nine-year-old Grace Whittle from Kingswood in South Gloucestershire waded through mounds of mud last month as she took part in a junior 'Mini Mudder' challenge to raise much-needed funds for a charity that has supported her following her dad's death.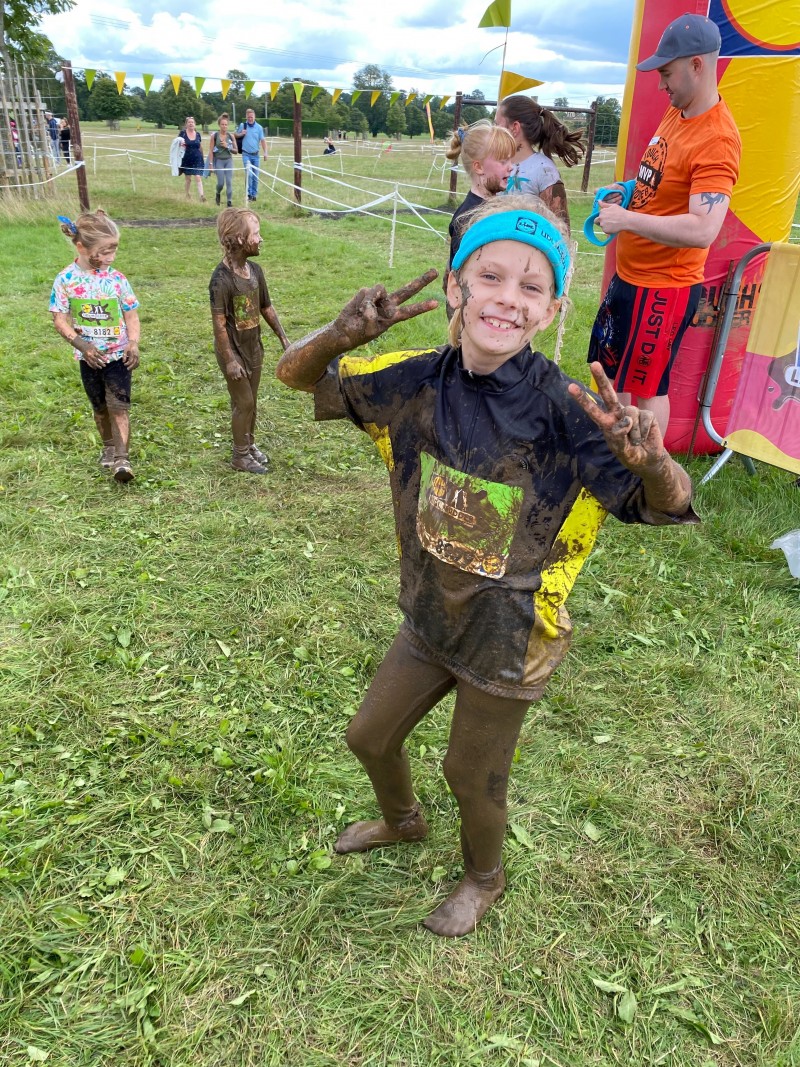 Grace, who was just nine months old when her dad, Grenadier Guardsman Karl Whittle, was killed in Afghanistan in 2012, took part in the challenge to help raise money for Scotty's Little Soldiers, a charity which has been a pillar of support to her and her mum Zoe, over the last few years.
Ahead of the 10th anniversary of her dad's death next year, Grace wanted to do something that would help other children in a similar situation and give back to Scotty's to say thank you for everything they have done for her over the years.
She said: "I love Scotty's, they've helped me so much and make me feel happy, so I wanted to raise money to help other children like me."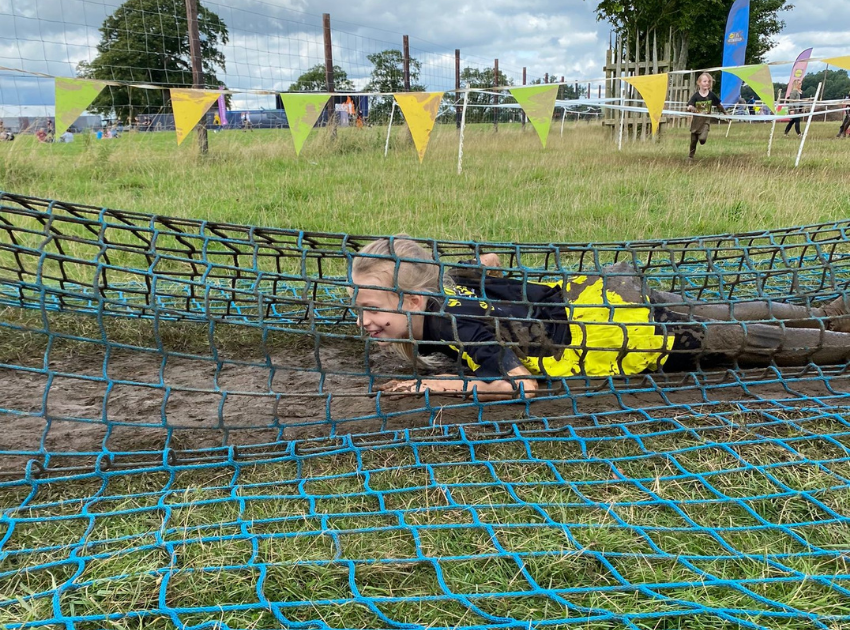 Scotty's, which was founded in 2010 by war widow Nikki Scott, supports hundreds of children and young people, just like Grace, up and down the country, who have experienced the death of a parent in the Armed Forces.
Nikki saw the devastating impact the death of her husband, Corporal Lee Scott, in 2009 had on their two young children and wanted to help others in the same situation.
Grace joined the charity a few years after her dad died. As she was so young at the time of his death, Grace has very few memories of her dad. As she's grown up, she's found talking to other Scotty's members, who have gone through the same thing, incredibly helpful.
She said: "Everyone I've met at Scotty's has been so friendly, the other children are all so nice and we help each other. We talk about things, and I know they understand. I used to get upset about things to do with the Army but, because of Scotty's, I don't anymore."
Over the years Grace has benefitted from Scotty's support programmes, such as respite breaks and events including the Christmas parties. Grace has also taken part in many of the virtual events hosted by the charity during lockdown.
Zoe, Grace's mum, said: "Scotty's have been a great support to Grace and also to me over the years. What's great about the charity is that they grow with you and knowing that they will be there until she's 25 is a big comfort. Grace has found talking to other children who have also experienced the death of a parent when they were so young really beneficial. It reassures her that she's not alone."
Scotty's Little Soldiers is currently providing assistance to hundreds of bereaved Forces children and young people around the UK and services offered include guidance for parents and carers, access to professional child bereavement support, personal education and learning assistance (including grants) and fun activities such as holiday respite breaks and group events. These are all designed to remind the children and young people supported by Scotty's that they are not alone.
Scotty's founder, Nikki said: "Grace is such an inspiration, I can't thank her enough for helping to raise money for Scotty's. Like all our members, Grace has been through so much at such a young age. It always means a lot when our members get involved in raising money, they know personally what it's like to experience the death of a parent and how important our work is. The support we offer our members depends on funds raised by people like Grace and Zoe, without them we couldn't deliver the high-level of support that we do."
Grace took part in the 'Mini Mudder' Challenge, which is part of the Tough Mudder Series, at the Badminton Estate in Gloucester on 22nd August. This was the first time she'd attempted an obstacle course like this but she enjoyed it so much that she wants to take part again next year.
She said: "It was such good fun, I did feel a bit nervous, but I knew I could do it. I got covered in mud, from head to toe, it was great!"
Grace hit her original target of £500 a few weeks ago, so has set herself another target of £800 which she is now just £100 away from.
Find out more about Scotty's…