Recovering spinal surgery patient set to tackle the Spartan Trifecta Weekend with 10kg weighted vest, all to raise funds for bereaved Armed Forces children
2021-10-07
Following a long recovery from a spinal surgery in 2020, Kevin Stokes (47), is set to tackle a gruelling weekend of races at East Sussex's Spartan Trifecta Weekend, in order to raise funds for bereaved Armed Forces children and young people.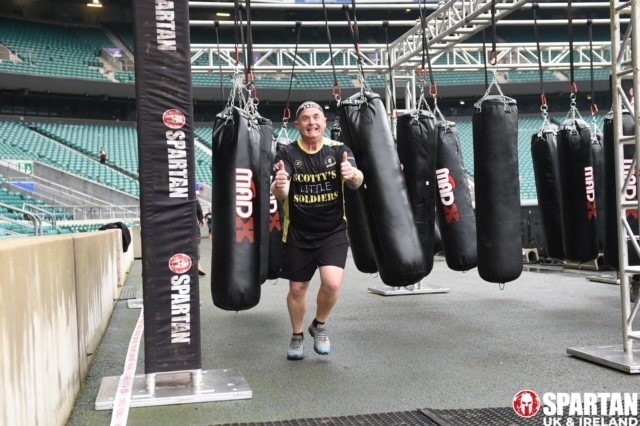 This weekend, Kevin will take part in three races, on Saturday 9th October the 'Beast', a half marathon and 30 obstacle race, followed by a 10km and 25 obstacle 'Super' race, and a 5km 20 obstacle 'Sprint' race on Sunday 10th October, made all the more difficult with a 10kg weighted vest strapped to his chest.
Hoping to raise £150, Kevin is fundraising for Scotty's Little Soldiers, a national charity which offers integral support to children and young people who have experienced the death of a parent who served in the Armed Forces.
Discussing his upcoming race Kevin said: "I've been a lover of races for a long while now after catching the fitness bug in 2017, but in 2020 I underwent spinal surgery for a herniated disc, and then had two more post-op surgeries eight weeks later, which significantly slowed me down.
"I've recently been recovering well and knew I wanted to do something big to challenge myself, so the Spartan Trifecta weekend seemed like the perfect fit. I've raced at Spartan previously, but never this many races in succession and with a 10kg weight strapped to me. People think I'm mad, but I knew I had to do something really challenging in order to raise donations for Scotty's."
Kevin was inspired to fundraise for Scotty's Little Soldiers after bumping into the charity's CEO, Stuart Robinson, while competing in a race.
Kevin explained: "I met Stuart during a race and noticed he was wearing a Scotty's t-shirt. We ended up chatting about the charity and he explained how it began from the death of his brother-in-law in Afghanistan, and how his niece and nephew were left without any real support aside from friends and family. Ever since that chat I knew I wanted to do something to help, and now felt like the perfect time.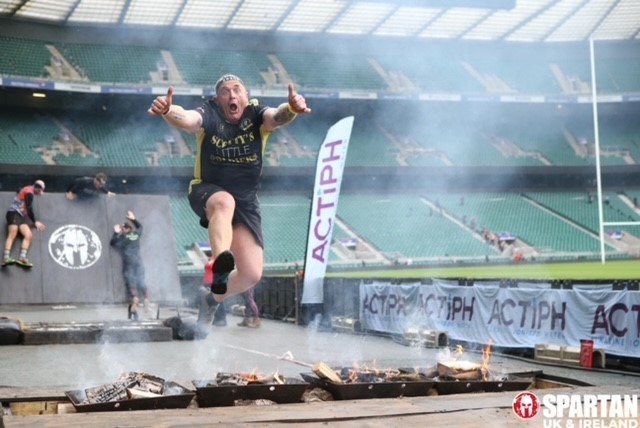 "No matter how much pain I suffer through the races, I know that it will be nothing compared to the suffering of our Armed Forces children. Anything we can do to make their lives better and spirits higher is incredibly worthwhile."
Scotty's Little Soldiers was set up in 2010 by war widow Nikki Scott, after she saw the devastating impact the death of her husband, Corporal Lee Scott, in 2009 had on their two young children and wanted to help others in the same situation.
The charity is currently providing assistance to hundreds of bereaved Forces children and young people around the UK and services offered include guidance to parents and carers, access to professional child bereavement support, personal education and learning assistance (including grants) and fun activities such as holiday respite breaks and group events. These are all designed to remind the children and young people supported by Scotty's that they are not alone.
Scotty's founder, Nikki Scott said: "We cannot thank Kevin enough for his incredible support. Taking part in the Spartan challenges is tough at the best of times, never mind after spinal surgery. Without the support of fundraisers like Kevin, we wouldn't be able to help the bereaved children and young people of our Armed Forces heroes. The whole Scotty's team is wishing Kevin the best of luck."
Find out more about Scotty's…