Bereaved Military Children March in Memory of Their Parents
2023-12-12
This Remembrance weekend, 46 members of Scotty's Little Soldiers, the charity for bereaved British Armed Forces children and young people, met in London to march with pride in memory of their military parents. They wore their distinctive black and yellow Scotty's scarves as they took part in the Royal British Legion Festival of Remembrance and marched past the Cenotaph at the National Service of Remembrance, honouring the lives of their heroes.
Every single member of Scotty's has experienced the death of a parent who served in the British Armed Forces. Being part of the National Service of Remembrance meant a huge amount to everyone involved, and they got to share that experience with other bereaved children and young people who truly understand what they've been through.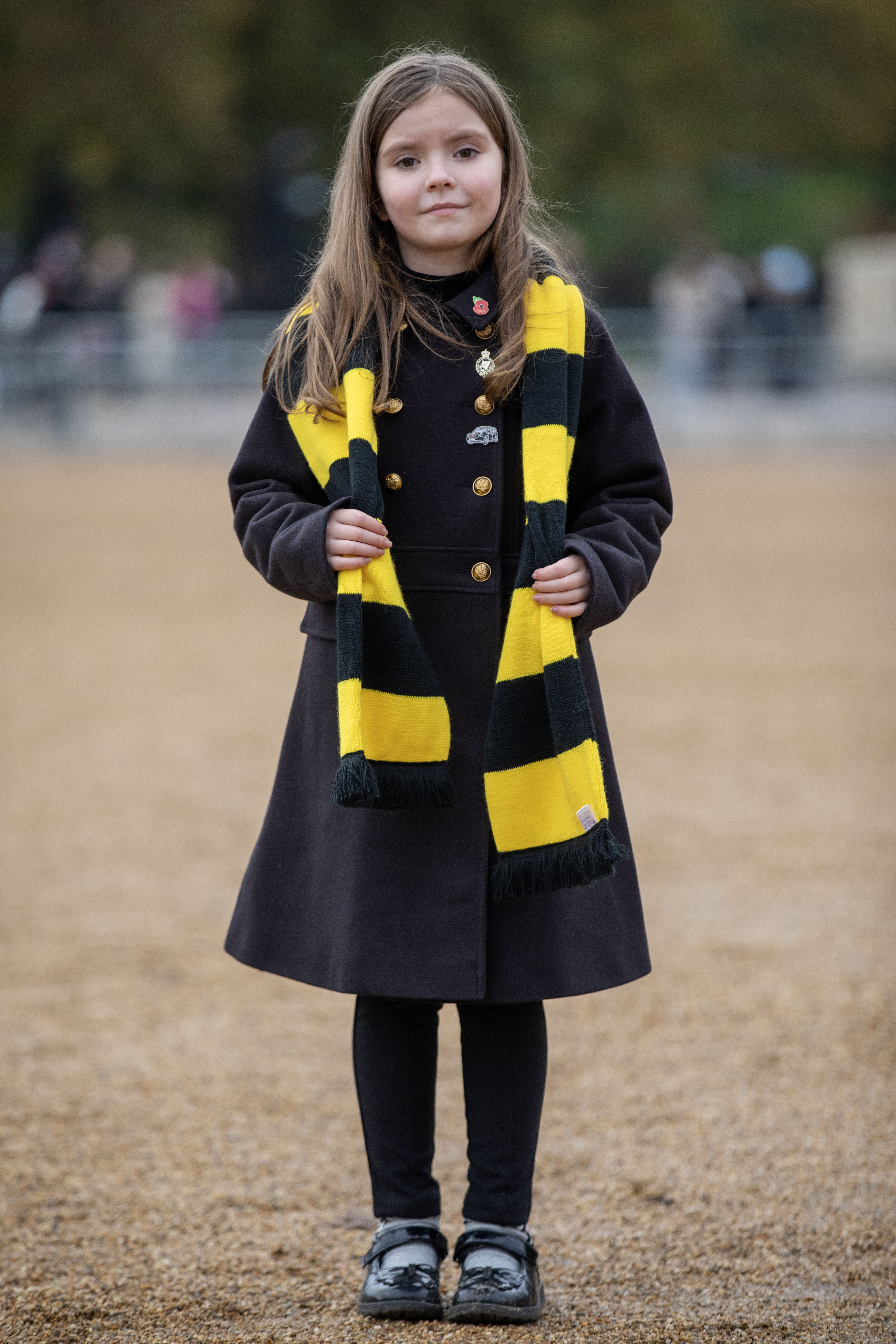 Honouring our heroes
Scotty Member Lennon Palin (13) attended the march in honour of his dad, Cpl Mark Palin, a soldier in the 1st Rifles, who was killed in action while serving in Afghanistan. He was 33 years old. Lennon was just one. This year's Remembrance Sunday also coincided with his dad's birthday.
Lennon said: "Taking part in the parade today made me feel really proud to represent my dad and honour the sacrifice he made for our country. Being with other members of Scotty's little Soldiers makes me feel happy because I know everyone will stick by your side no matter what."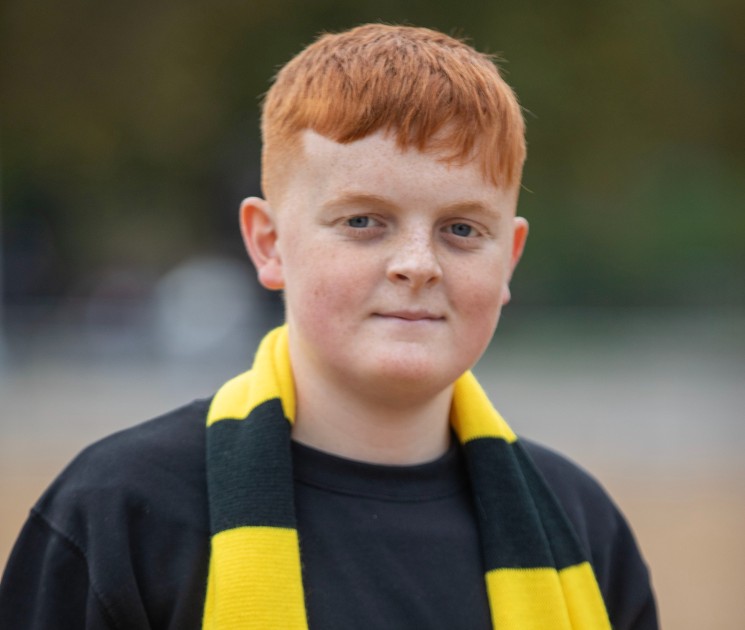 Scotty Member Isabelle Bovington (8) was just one when her dad, LNN Thomas Bovington, a leading naval nurse in Queen Alexander's Royal Naval Nursing Service, died of a genetic heart condition. He was 30 years old. Isabelle was the youngest person marching in this year's National Service of Remembrance.
She said: "I thought taking part in the Remembrance parade was amazing! I enjoyed seeing everybody and watching all the people clapping me when I was marching."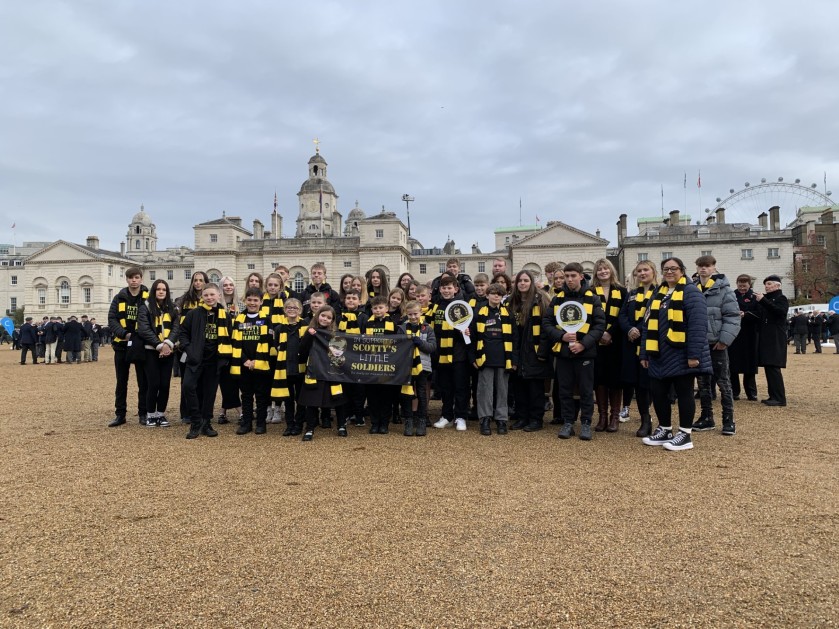 Scotty Member Cooper Hargreaves (9) joined the march for his dad, SSgt Christopher Hargreaves, a photographer in the Royal Logistics Corps. When he was 42 years old, Christpher died by suicide. Cooper was only three. This year, Cooper laid the wreath at the Cenotaph on behalf of all of Scotty's Little Soldiers' members.
He said: "Laying the wreath was nerve-wracking, but really special. When it was over I just thought – wow. I felt very proud."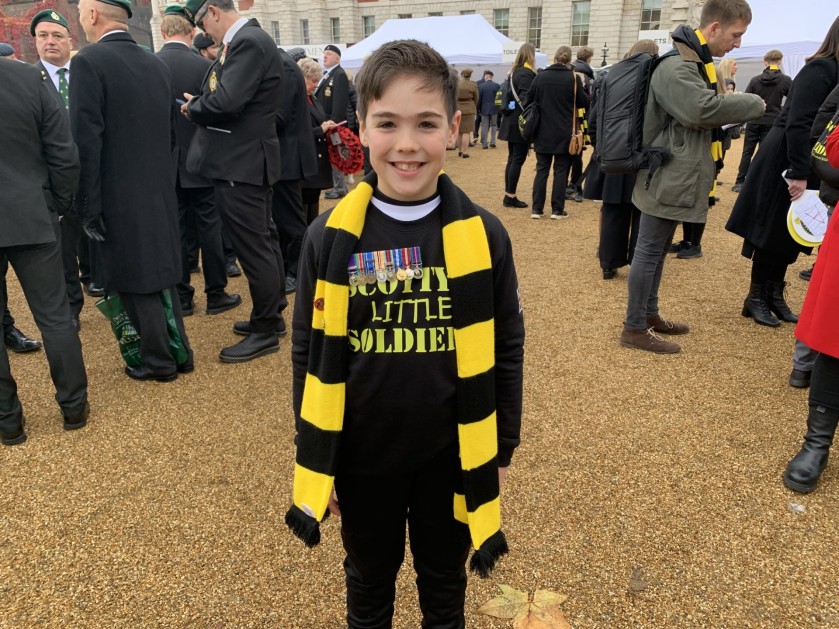 Scotty Member Logan Prior (12) was only one month old when his dad, Pte Daniel Prior, a soldier in the Parachute Regiment, suffered a fatal injury in Afghanistan. He was 27 years old. Logan has no memories of his dad.
Logan said: "Remembrance was really good and I loved waving to people and saluting the princess. For me, Remembrance means remembering my dad and all the good things he did for the world."
To hear more about what Remembrance means to bereaved military children, check out Scotty's 'We Will Always Miss Them' animation – created with guidance from the Scotty's Council.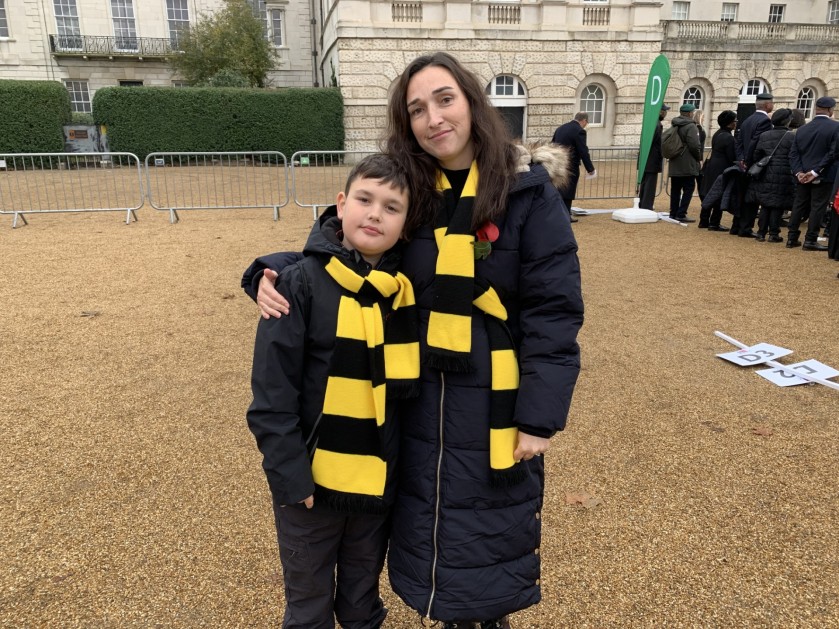 Remembering bereaved military children
The event was attended by thousands of veterans and service personnel, as well as members of the Royal Family including His Majesty King Charles III. Many notable political figures were also in attendance, such as Prime Minister Rishi Sunak.
Seeing so many people honour their parents' lives and service is incredibly valuable to our members, reminding them that people care and showing their loss has not been forgotten. Many of Scotty's members were wearing their parent's medals with pride, as well as personalised medals that Scotty's sent them, funded by the British public through a crowdfunder.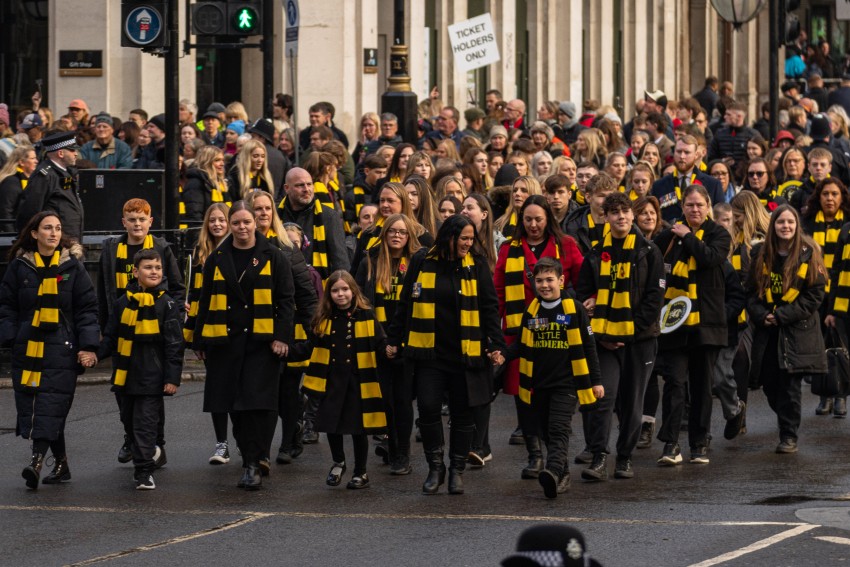 Scotty's yellow and black scarves
Over the weekend, all Scotty Members and Springboarders wore their black and yellow Scotty's scarves to show solidarity as bereaved military children. These colours were chosen to match those of the 2nd Royal Tank Regiment, where Scotty's namesake, Corporal Lee "Scotty" Scott, served before being killed in Afghanistan in 2009. Lee was the husband of Scotty's Little Soldiers' founder, Nikki, who in created the charity in his memory in 2010.
Want to show your support for bereaved military children? Why not buy your very own Scotty's scarf.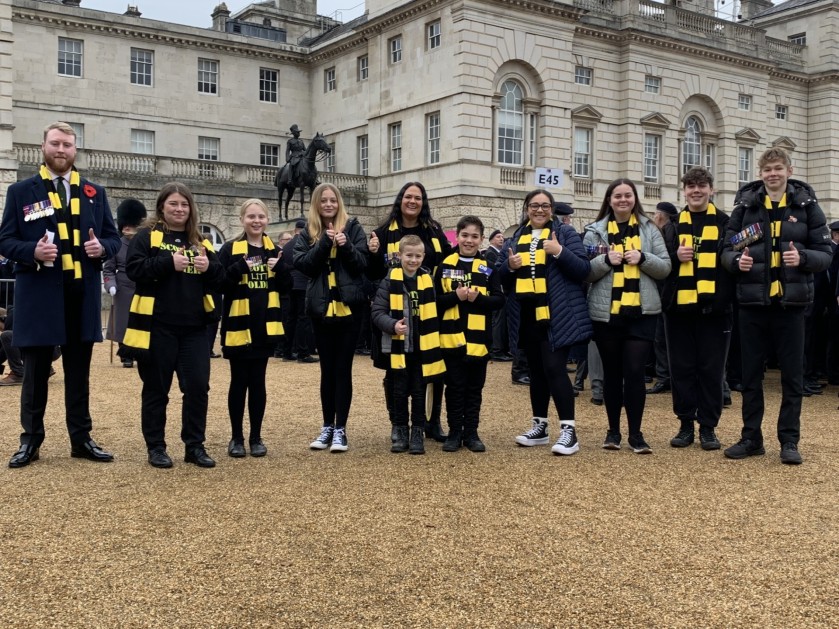 Scotty's Remembrance support
Ahead of Remembrance, all members of Scotty's were sent a personalised medal so they could honour their hero at Remembrance, as well as Remembrance packs which include a #I'mRemembering bracelet, suggestions on how to remember their parent, guidance on looking after themselves, a special Remembrance colouring in sheet, and a voucher to spend on a meal so they can take some time out to remember. The pack also included information that could be given to their schools to help with challenges that may be faced during the Remembrance period and a time out card. We offer all our members personalised Remembrance support should they want it, as well as group drop-in sessions for both members and parents/carers before and after Remembrance.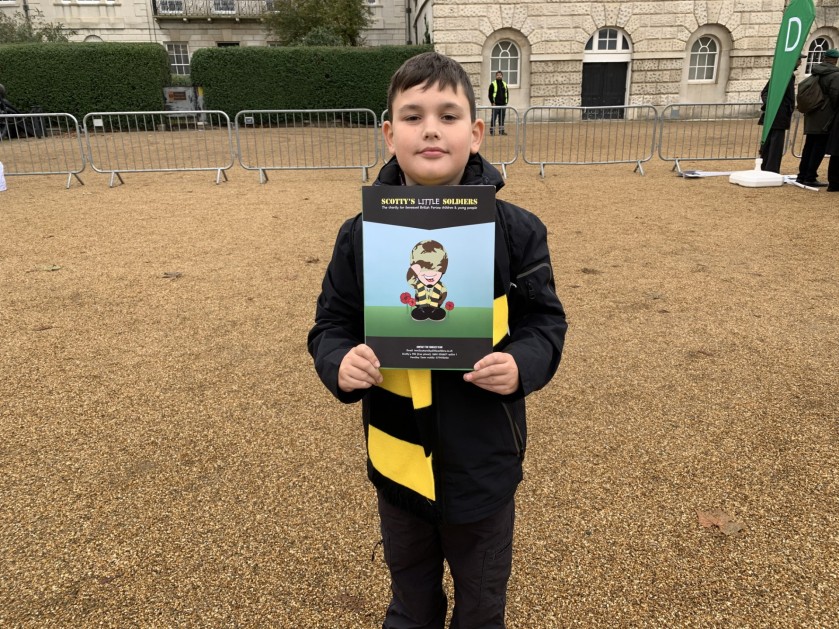 Scotty's founder, Nikki:
"Remembrance can be really tough for bereaved military families, but it's also a time for everyone to come together and honour our loved ones. Every member of Scotty's has experienced the death of a parent who served in the British Armed Forces, and seeing so many of those children and young people stand shoulder to shoulder, paying tribute to their parents, filled me with pride. Being part of the Remembrance service is always an amazing, humbling experience, and something our members gain so much from. It really helps everyone feel connected and part of the same military community."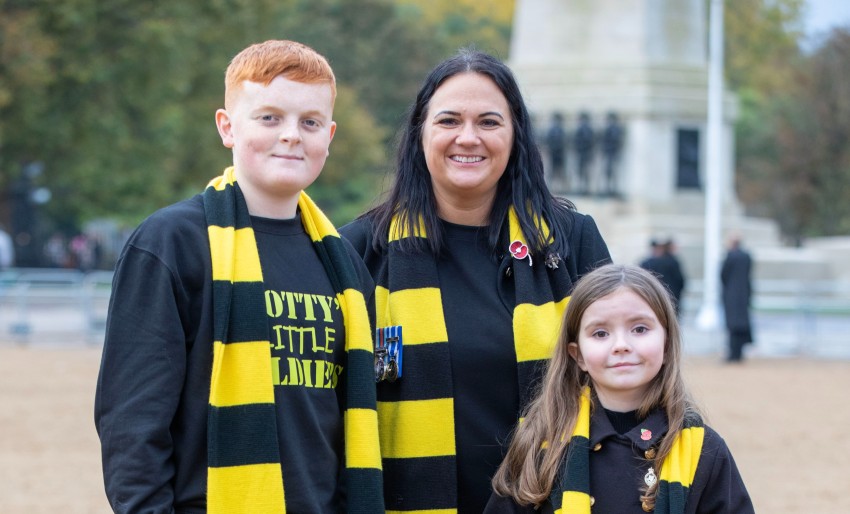 Thank you
Offering this experience to our members wouldn't be possible without lots of support. We'd like to extend a heartfelt thank you to Rail Delivery Group for providing Scotty's Little Soldiers with complimentary travel to London; to Poppy Cabs for arranging transport in London; to Lest We Forget for funding Scotty's London Remembrance weekend activities; and to Veterans' Foundation for funding Scotty's Remembrance meal vouchers.
We'd also like to say a massive thank you to everyone who has donated or spread word about Scotty's over Remembrance. We currently support over 650 bereaved military children and young people, and our mission is to support over 1000 bereaved military children and young people annually by 2030. For that, we need your help.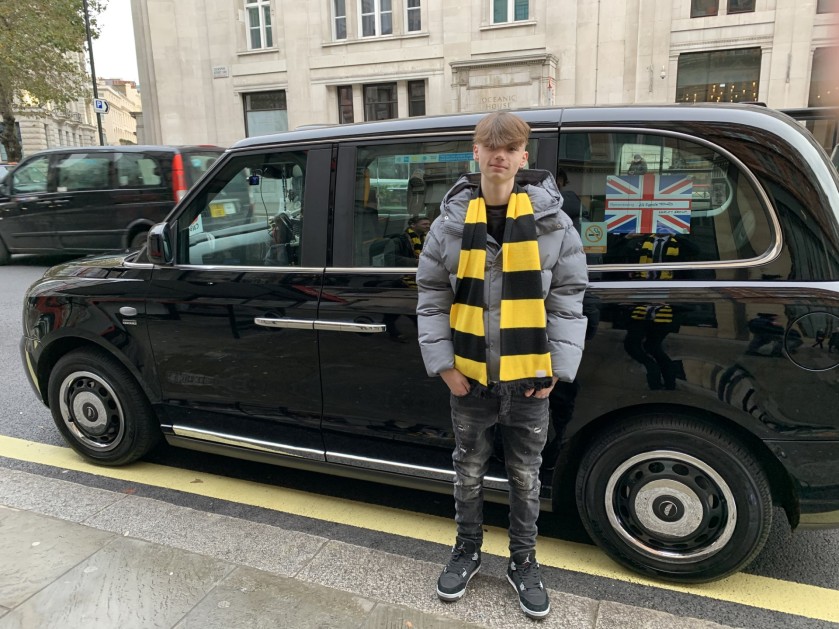 Supporting bereaved military children
Scotty's Little Soldiers is a military charity dedicated to supporting children and young people (0 to 25 years) who have experienced the death of a parent who served in the British Armed Forces.
Inspired by the experience of Army widow Nikki Scott, following the death of her husband Corporal Lee Scott in Afghanistan in 2009, the charity, which was set up in 2010, provides support and guidance to hundreds of bereaved military children and young people throughout their childhood. 
Scotty's services include access to child bereavement support, guidance to parents and carers, personal education and learning assistance (including grants), and fun activities such as holiday respite breaks and group events. These are all designed to remind the children and young people supported by Scotty's that they are not alone.  
If you know a child or young person who has experienced the death of a parent who served in the British Armed Forces, they could be eligible for specialist bereavement support from Scotty's Little Soldiers. Hundreds of bereaved military children aren't getting the support they need but we are here to help.
If you know a bereaved military child who could benefit from Scotty's Little Soldiers support, visit our Get Support page for more information.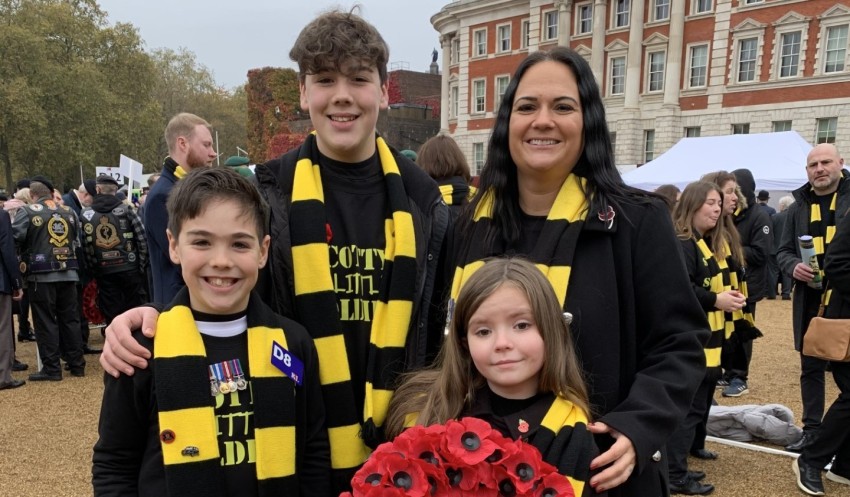 HOW YOU CAN HELP