Scotty's Little Soldiers Member Hosts New Podcast For 18-25 Year Olds
2022-03-21
Scotty's Little Soldiers, the charity for bereaved Forces children and young people, has launched a new podcast series, Aspire, aimed at young people aged 18-25, to help them gain useful life skills from inspirational guests. Listen to the podcast on Spotify, Amazon Music and Apple Podcasts.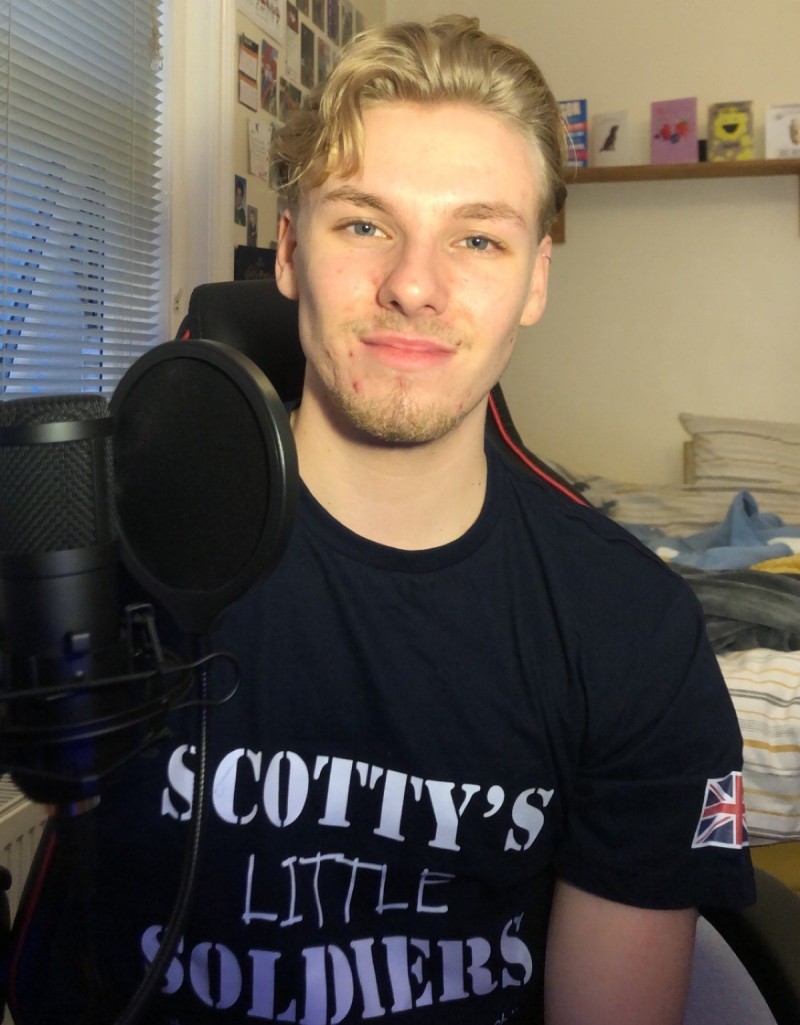 20-year-old Alex Thomas, who hosts Aspire, has been a member of Scotty's Little Soldiers since 2015, following the death of his dad, Major David Michael Thomas, who served in the REME (Royal Electrical and Mechanical Engineers). Alex was just four at the time of his dad's death. Alex is now a member of Scotty's Springboard programme for young adults aged 18–25, and the Aspire podcast provides him and other young people with an opportunity to hear from inspiring individuals who have overcome challenges and achieved great things. 
In the first episode of the podcast series, which has been kindly supported by the Armed Forces Covenant Fund Trust, Alex speaks to veteran, businessman and entrepreneur, Mike Hamilton OBE, who discusses life in the Army, creating his company Commando Joe's, and how being rejected on the BBC TV show Dragon's Den only fuelled his desire to pursue his dreams and make a success of his career.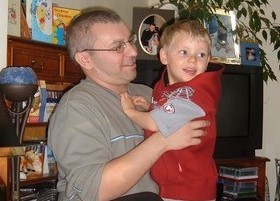 Talking about hosting Aspire, Alex said: "I don't think I'm alone in feeling nervous about finding the right career path, making important life decisions and ensuring I give myself the best future possible. My dad, who was in the Army, died when I was very young, and I find it hard not being able to turn to him for advice. I'm so excited to have the opportunity to host this podcast and chat to inspirational guests. I will be quizzing them about their life journeys and asking questions young adults want the answers to." 
Mike Hamilton, who's company Commando Joe's delivers military inspired programmes led by veterans to improve the educational outcomes of children and young people, said: "I really admire the support Scotty's provides bereaved Forces children and young people, and I support the charity in any way I can. I was really flattered to be invited as a guest on their new podcast and I loved chatting to Alex. He's a very natural host and a great young man."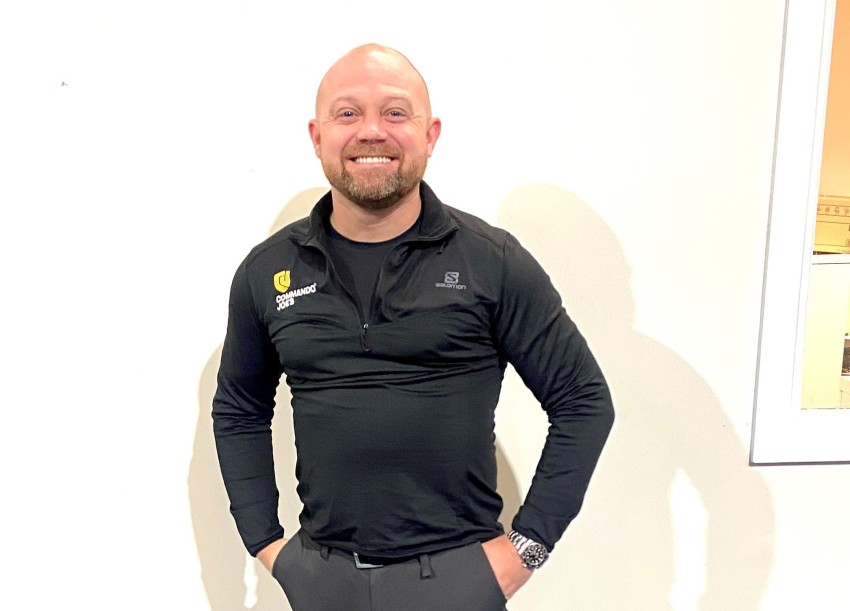 Scotty's Little Soldiers was set up in 2010 by war widow Nikki Scott and offers integral support to children and young people aged 0-25 who have experienced the death of a parent who served in the British Armed Forces. Nikki saw the devastating impact the death of her husband, Corporal Lee Scott, had on their two young children and wanted to help others in the same situation.  
Scotty's services are delivered through four Family Programmes:   
- The SMILES programme is all about fun and engagement and includes activities, gifts, respite breaks and group events to help bereaved Forces children smile again and remind them they're not alone. 
- The SUPPORT programme looks after emotional health and wellbeing and includes 1:1 professional bereavement support. 
- The STRIDES programme focuses on education and development needs and promotes a positive attitude to learning.  
- The SPRINGBOARD programme provides support to young adults ages 18-25 and assists with opportunities to develop their education and learning, build a career and enhance life skills.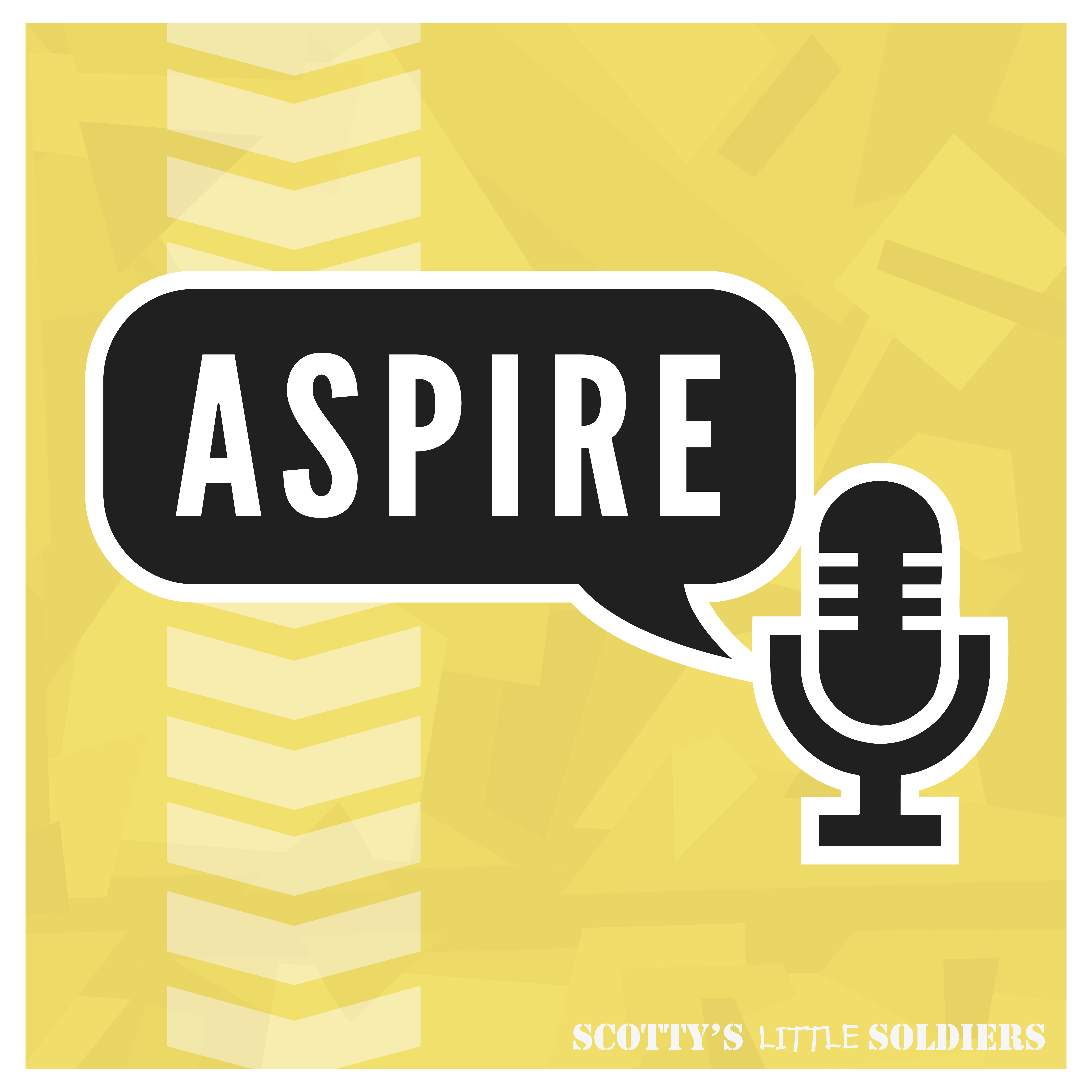 Scotty's founder, Nikki Scott, said: "I'm so pleased Scotty's has launched this new podcast and grateful to the Armed Forces Covenant Trust for funding it. We wanted something for our Springboarders, as well as something that would help any young adult who has been bereaved. Early adulthood is such an important period in life and a time we really look to our parents for guidance. When they're not around it can be hard to find alternatives, but this podcast offers insights from some really inspiring people. Alex is a brilliant host and asks questions that young adults want the answers to. Mike Hamilton is the perfect first guest, providing a real insight into carving out a successful career. I can't wait for people to listen and we look forward to welcoming more guests in the future." 
Scotty's Aspire podcast is available on all streaming platforms. 
Find Out More About Scotty's...