"If it wasn't for Kai, Scotty's Little Soldiers wouldn't exist" - Scotty's first member turns 18-years-old
2022-04-20
Without Kai, Scotty's Little Soldiers would not exist. He was 5 years old when his dad, Corporal Lee Scott, was killed in Afghanistan in 2009, and 6 years old when his mum created a charity to help other bereaved Forces children just like him. That charity has now been going for 12 years, supports hundreds of bereaved military children and young people, and has helped family after family find their smiles again.
Today, Kai turns 18, and we couldn't be prouder of him. Here, he and his mum, Nikki, look back on how far he has come since his dad died and discuss the impact Scotty's Little Soldiers has had on his past, present and future.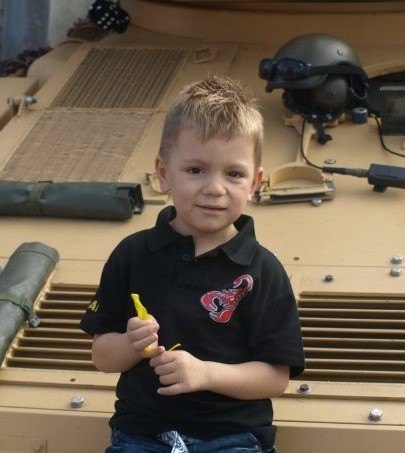 "Kai and Lee were best buddies," says Nikki, Kai's mum and the founder of Scotty's Little Soldiers. "Lee was a big kid himself and they would play armies together, hide and seek, all that stuff. Lee was really hands on so when he could, he would drive Kai to school, pick him up, take him to hospital appointments." 
On the 10th of July 2009, Lee was killed in an explosion in Afghanistan. He was 26. 
"Straight away, Kai changed. He became angry and frustrated easily – one time a teacher rang me to say they couldn't get Kai back into school after playtime because he was screaming that he just wanted to see his dad. Over time he started to withdraw, didn't show much emotion, didn't really talk about anything, just completely changed as a little boy. I often say the light went out his eyes. He also had issues sleeping, and I've only realised since working at Scotty's that Lee had put him to bed, said goodbye and then left for his tour so Kai never saw him again. It makes sense he would struggle at bedtime after that."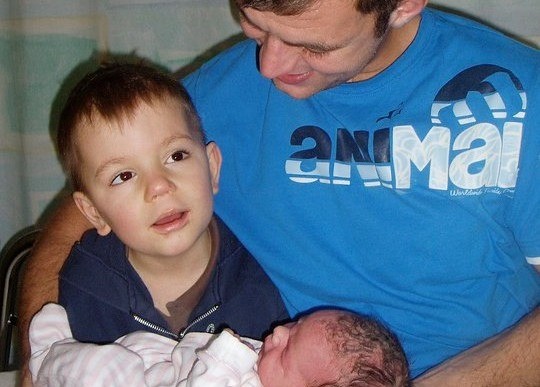 Nikki also noted that Kai would 'puddle jump' - a term used to describe when a child flits from one emotion to another without warning.  
"One moment he'd be fine and the next he'd be asking when daddy was coming home, or we'd be in a shop and he'd suddenly point at some yoghurts and say they're the ones dad used to have. Things like that were quite tough, especially when you're stood in the middle of Tesco!"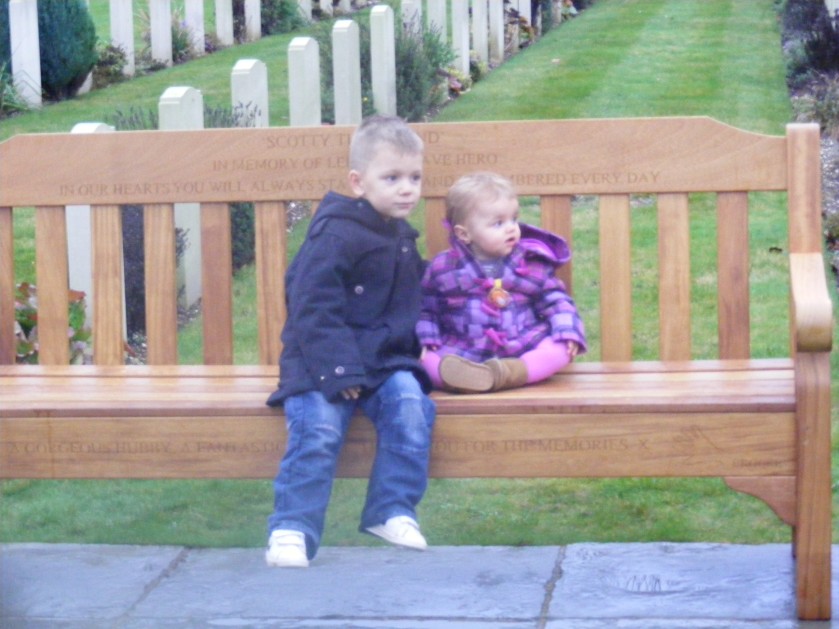 At the time of Lee's death, Nikki and her family lived in a military garrison, meaning many of Kai's friends also had parents in the army. 
"He would see them getting picked up from school and ask things like 'why did his daddy come back from Afghanistan, but my daddy didn't?' Kai has additional needs, which sometimes made it even harder to explain to him what had happen. We moved to be back near family about a year later. It was a tough decision, as it was hard to leave the home that we shared with Lee, but I knew it was the right thing to do for Kai."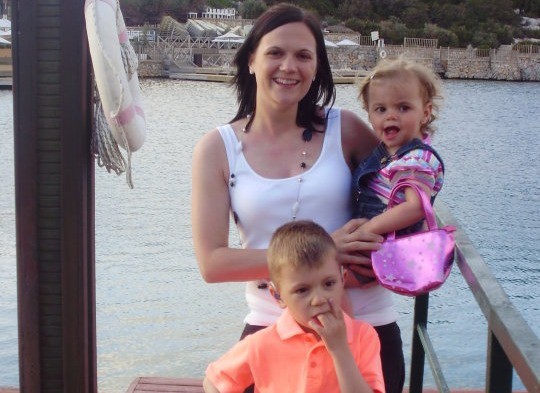 Since then, Kai has come a very long way. He attends a school that caters for his special needs, and regularly attends Scotty's events and parties. 
"Scotty's has always been in my life – I can't remember it not being there," says Kai. "The earliest thing I remember doing with Scotty's is seeing the Leicester Tigers and getting to stand on the rugby pitch. We also went into the dressing room and met all the players. I love going to all the events."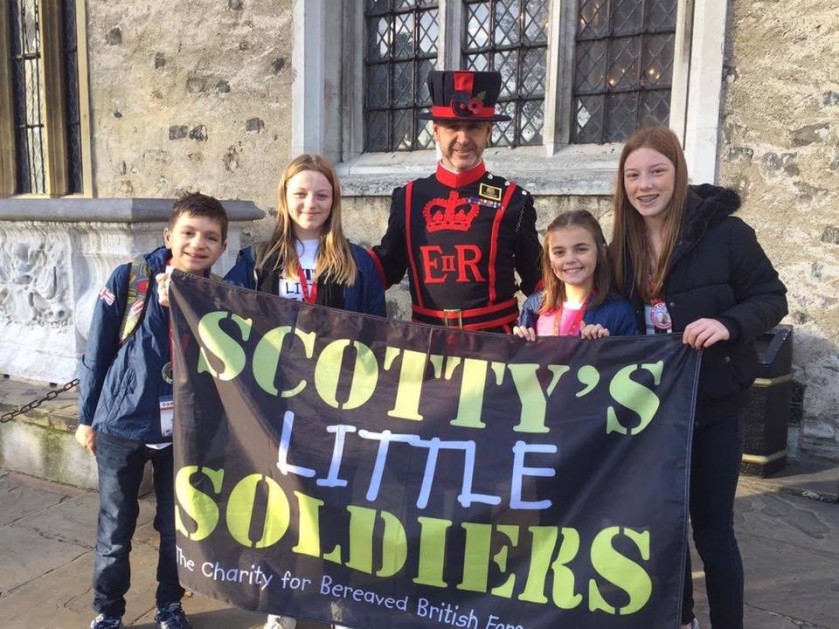 The idea for Scotty's Little Soldiers first occurred to Nikki while on a family holiday, 9 months after Lee's death.  
"My cousin had convinced us to go on holiday with them. I remember watching Kai splash about in the pool and realised it was the first time I'd seen him really laugh since his dad died. Scotty's, and everything we've done, all began with that moment. If it wasn't for Kai, Scotty's Little Soldiers wouldn't exist." 
"I feel like I've changed since Scotty's started," says Kai. "I do more things and I've got a bit more chatty."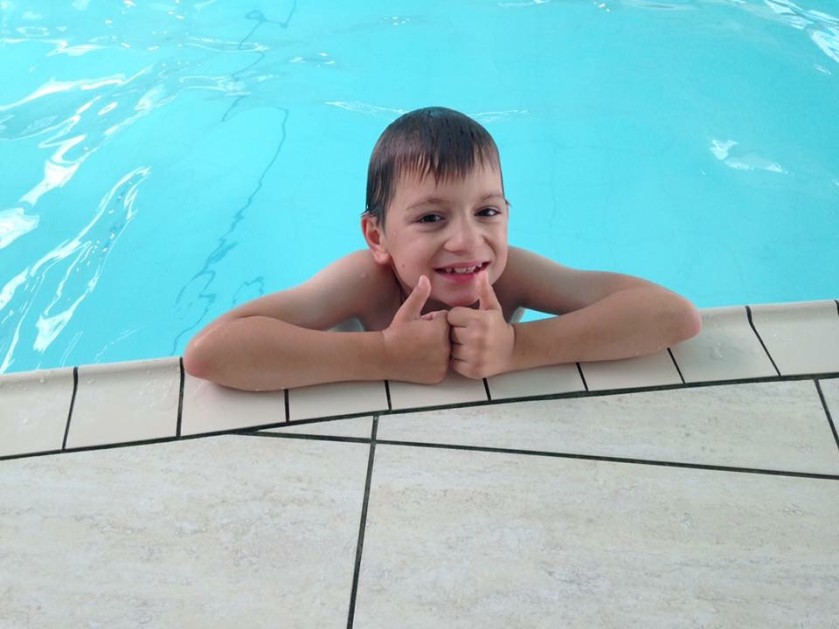 It's not just Kai who has changed, either. Since the death of her husband, Nikki has learnt some unexpected lessons from her son. 
"The biggest thing I've learnt from Kai is that no two children grieve the same. Take Kai and his sister, Brooke; same dad, same house, I brought them up in the same way and discussed Lee's death in the same way, yet they've handled their bereavement completely differently. Kai has taught me that just because someone's not crying or reacting the way you'd expect, it doesn't mean they're not hurting."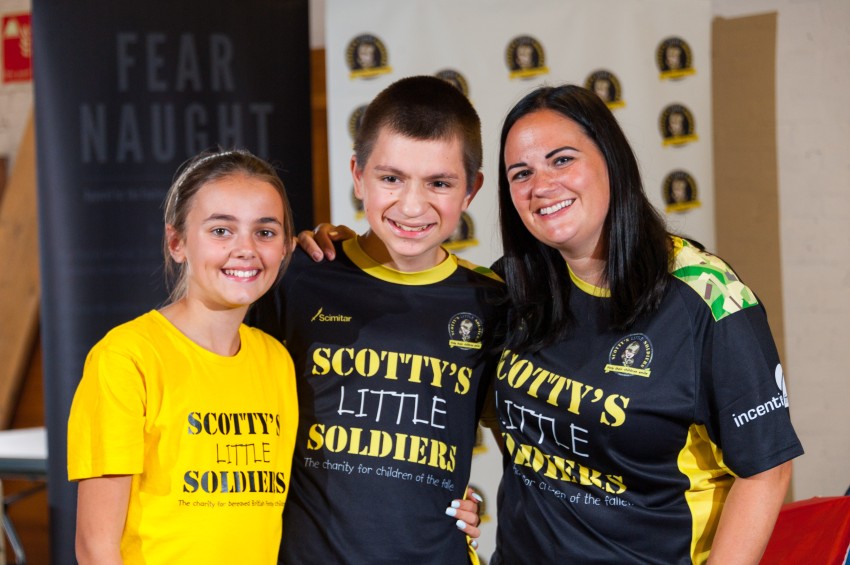 "I miss my dad all the time and look at lots of pictures of him," says Kai. "He was very brave. I think he'd like Scotty's because it has his name in it." 
"Kai has a really dry sense of humour," Nikki explains. "He's very funny. Kind, loving and caring. Clever, too. He's had lots of challenges in his life, and we know there will be more to come, but he always manages to find ways around them. He gives everything a go, even when it's difficult for him. There are so many things he does every day that I wasn't sure he'd ever be able to do – things the rest of us take for granted."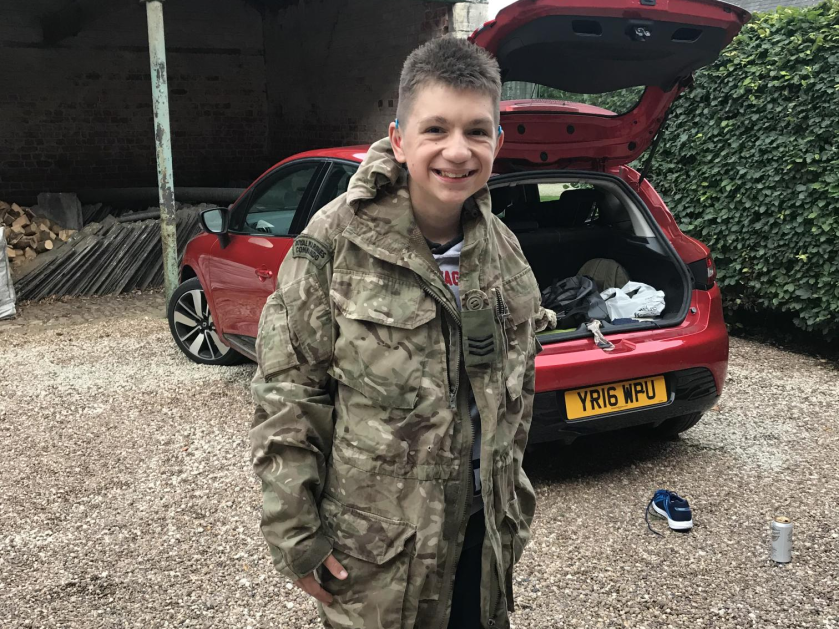 For his 18th birthday present, Nikki and his stepdad, Joe, took Kai to America to see one of the biggest sporting events in the world – Wrestlemania.  
"We helped pay for it with a bit of the money Lee left behind. We were the ones taking him, but it was like his dad had helped us go. I think he was quite touched by that." 
"Yeah, that was nice," Kai says. "Wrestlemania is two nights long. It used to be just one night, but now they've changed it. We were sat high and right near the front. On the first night I took pizza back to the hotel and ate it the next morning in bed, watching TV. Mum said it was a treat."
After his dad died, it was impossible for Kai to imagine life feeling normal again. But, through Nikki's guidance and constant support from Scotty's Little Soldiers, he has been able to overcome every obstacle put in his way. 
"The difference between how he was when Lee died and how he is now is amazing," says Nikki. "Because of his additional needs and what happened to his dad, he's had to deal with a lot, but he's content now. I'm very proud of him. I know there will be many more times when Lee's death will affect Kai, but I know with the right support, he will be just fine."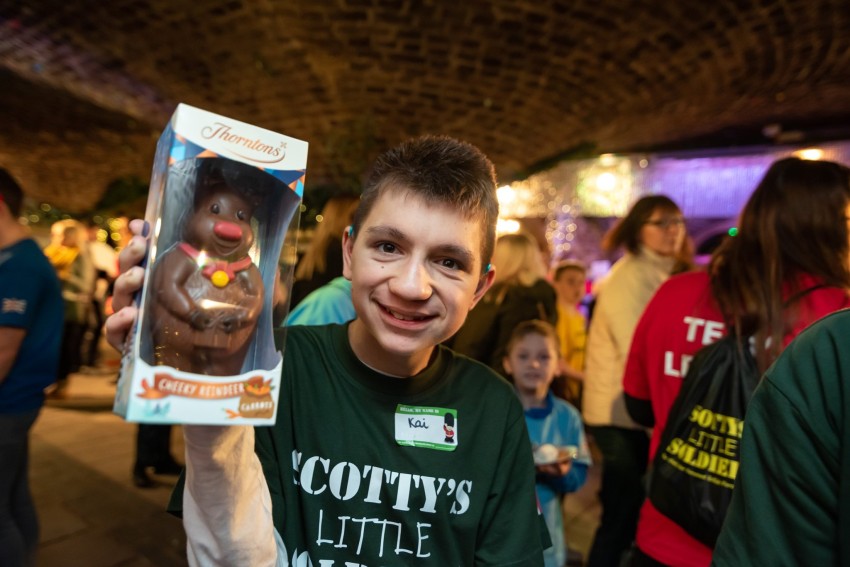 Kai has been on an incredibly journey since Scotty's was created, and Nikki has been on-hand to watch his every step. 
"Knowing that Scotty's is part of his life has given Kai a massive sense of security. Having those breaks, going to those Scotty events and meeting other people who have also experienced the death of a parent makes such a difference. Every year, around the anniversary of Lee's death, we have a family break just like that first one after he died. That's when Kai really shines."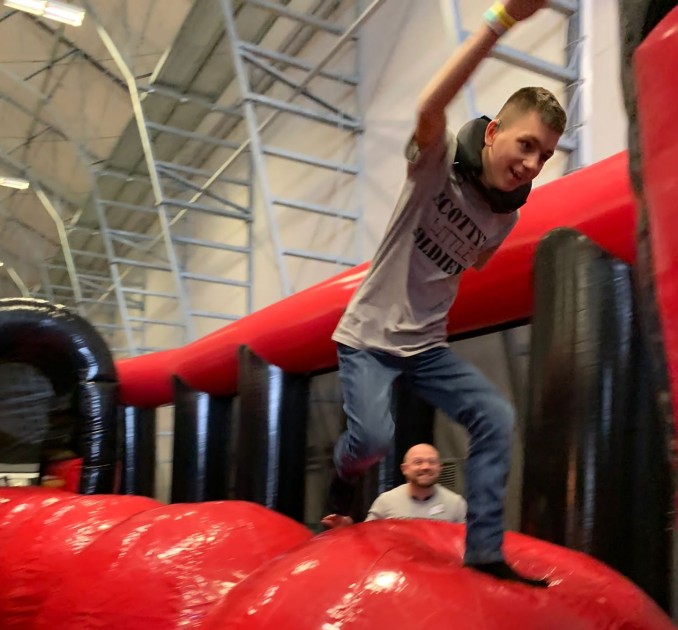 It's unsurprising, then, that Kai's favourite thing about Scotty's is the respite breaks, offered to all our members every year with the aim of helping them smile again – just like that first holiday did for Kai. 
"They're really relaxing," he says. "My favourite bit is going to the shows and arcades."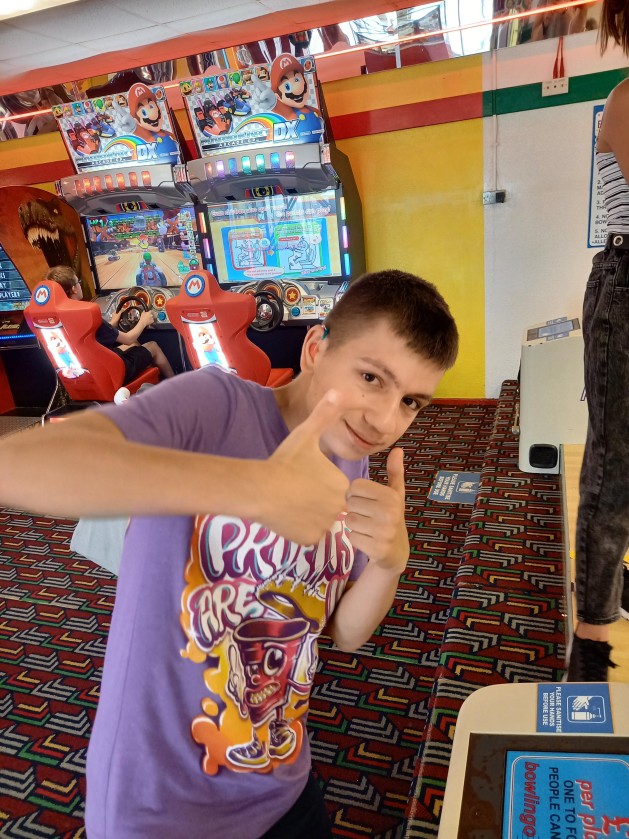 Kai also loves attending Scotty's annual Christmas party. The party is held at a different venue each year and is a great opportunity for our members to socialise with other bereaved young people who understand what they're going through. 
Kai says: "When I'm at the Scotty's Christmas parties I feel happy and excited. I've been to lots of them and chat to lots of other people my age. At the last one I climbed up this big tower and jumped down onto an air mat. It was scary, but everyone from Scotty's was cheering me on. There was an even bigger one that was the same kind they use on film sets. I don't know how the people in films do that."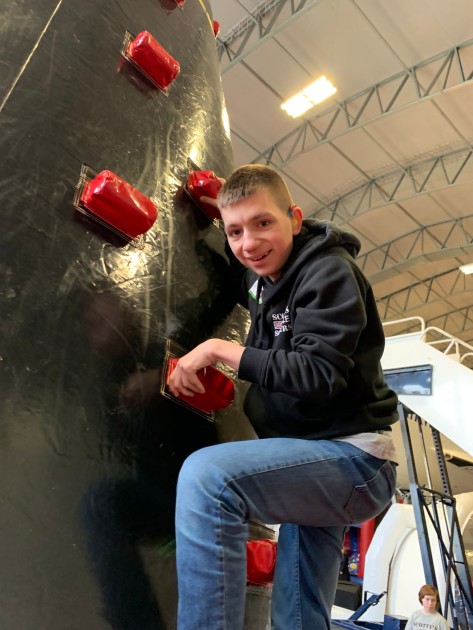 "He's normally very reserved," says Nikki, "but when he attends a Scotty event, he just becomes the old Kai again. Sometimes he looks like he has the world on his shoulders, but at those Scotty events it's like he feels safe, everyone there just gets it so he can be himself.  There's definitely something about Scotty's that puts Kai at ease." 
"I miss my dad all the time," says Kai, "but it's good to know Scotty's is always there. Because of my dad and Scotty's, we're able to help lots of children. Scotty's is good."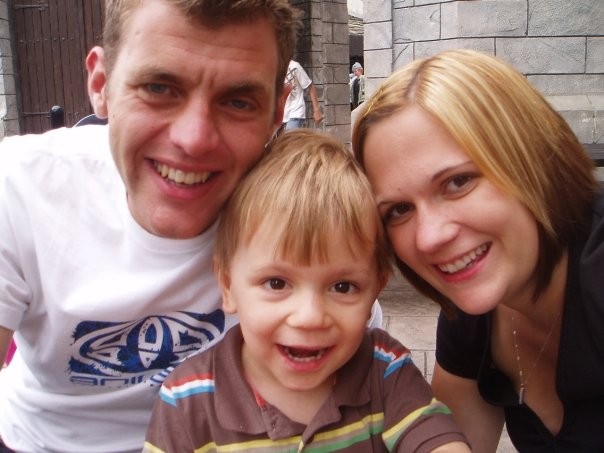 Find Out More About Scotty's...