Bereaved Forces family pay tribute to their fallen hero 10 years after his death by completing a year-long fundraising campaign
2021-12-15
"I couldn't be prouder of what my boys have achieved over the last year, and I know their dad would be too"
For many of us, the 22nd December is a day filled with excitement as we edge even closer to Christmas Day, however for Armed Forces widow, Emylie Jennings, and her two sons, Christopher and Oliver, it's a day of Remembrance.
It's on this day 10 years ago that the family from Bournemouth received the news that their loving dad, husband and hero wouldn't be returning from Afghanistan.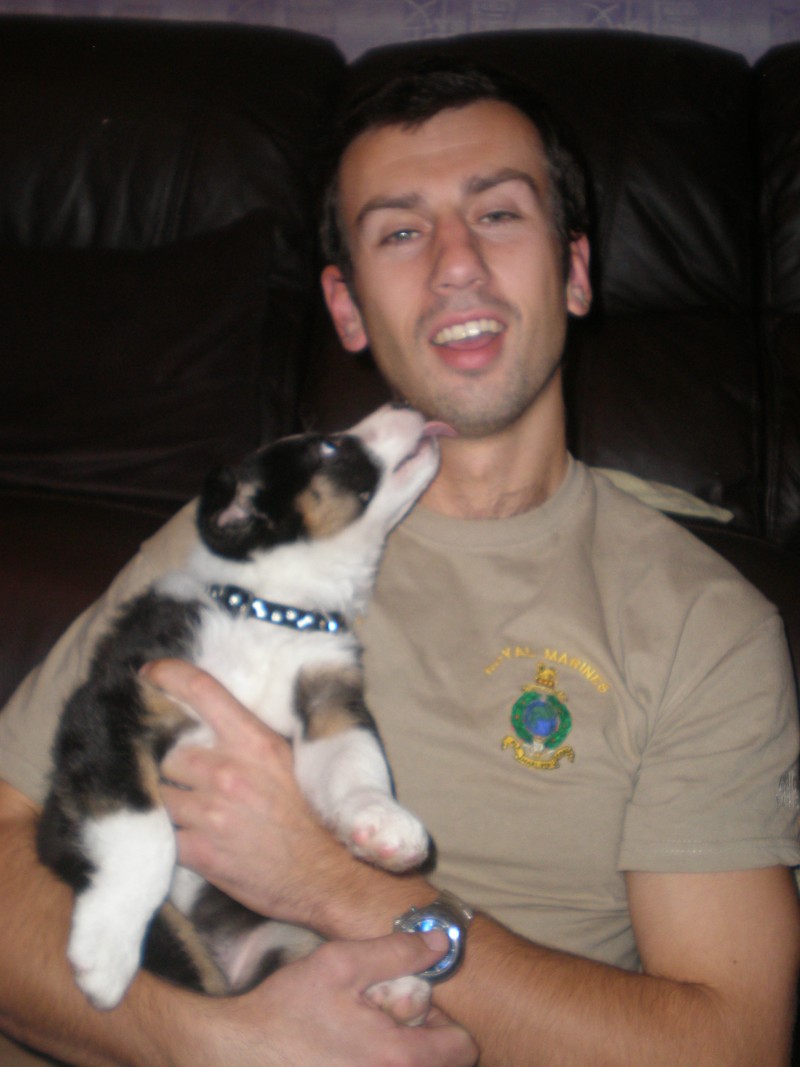 Captain Tomasz (Tom) Jennings was on tour in Afghanistan when he was killed after the vehicle he was traveling in went over a mine. His sons, Christopher and Oliver, were just three years and 19 months old at the time.
With this year marking the 10th anniversary of Tom's death, Emylie, Christopher (13) and Oliver (11) decided to pay special tribute to their dad and husband by helping to raise much needed funds for two charities which have been an incredible support over the years.
At the beginning of the year, the family embarked on a year-long fundraising campaign, consisting of 10 different challenges and culminating with a virtual auction taking place on the anniversary of Tom's death – Wednesday 22nd December 2021.
The fundraising events, which all took place on different dates throughout the year, have helped raise to date over £2,500 which will be split equally between two charities - Scotty's Little Soldiers, a charity which has offered integral support to Christopher and Oliver, over the last seven years and the Special Boat Service Association (SBSA).
To ensure family and friends of all ages were able to join in and pay their tribute to Tom, Emylie organised a variety of events ranging from The Jurassic Coast Challenge and The Great South Run to an indoor skydive, which Christopher and Oliver took part in, and a badminton fundraiser.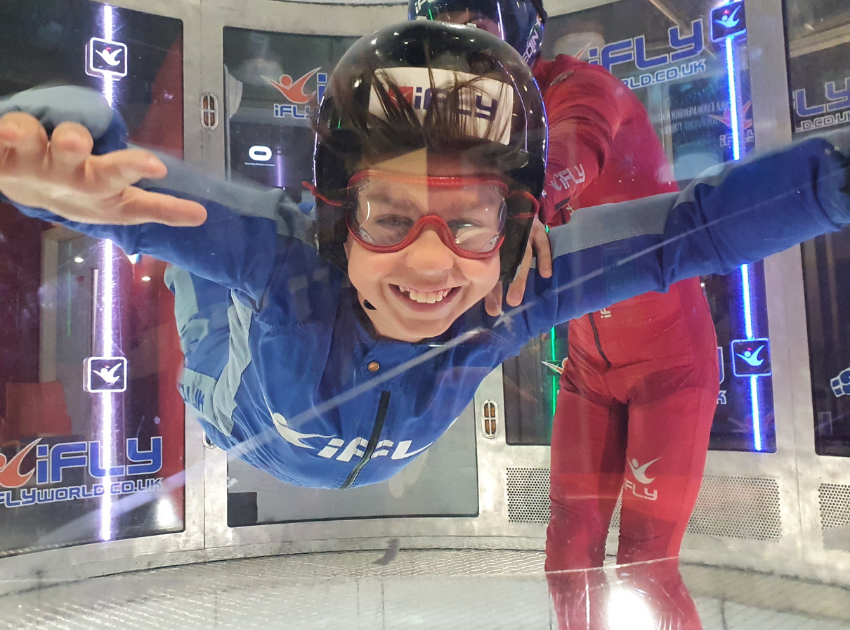 To mark Tom's birthday on 13th June, Emylie, Christopher and Oliver, along with family and friends also took part in a 2km mud run, something Tom would have loved to have done.
One of the toughest challenges, which is currently ongoing and ends on Tom's anniversary, is 100 days chocolate and sweet free, which the whole family are taking part in.
Emylie and Christopher are also going the extra mile with Emylie also giving up alcohol for 100 days and Christopher giving up social media for the same period.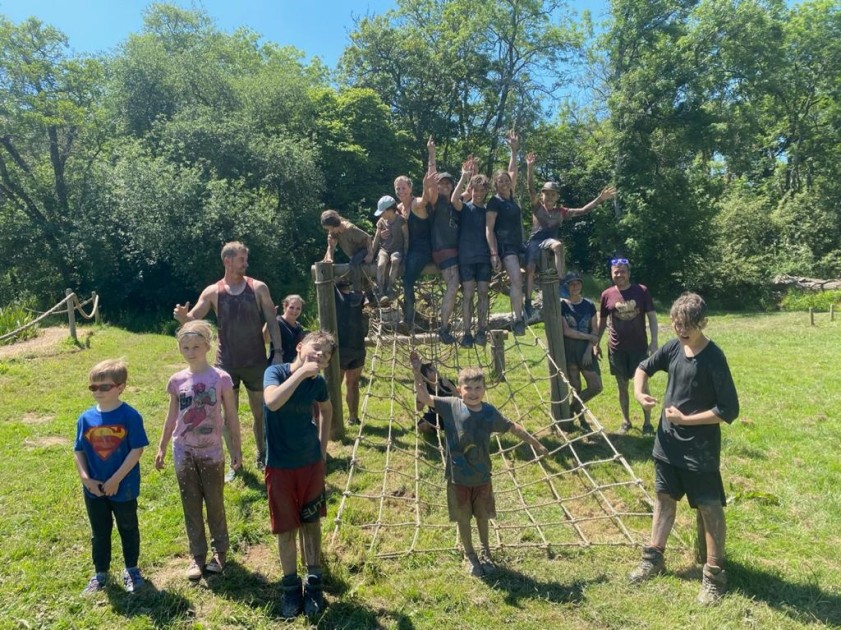 And the final fundraising event on the calendar is a virtual auction, which will take place on 22nd December, and will open for people to start their bidding on Wednesday 15th December.
Discussing the last 12 months, Emylie said: "This year marks 10 years since Tom was taken from us, and we couldn't think of a better way to mark his anniversary than organising events that we knew he would have loved to get involved in."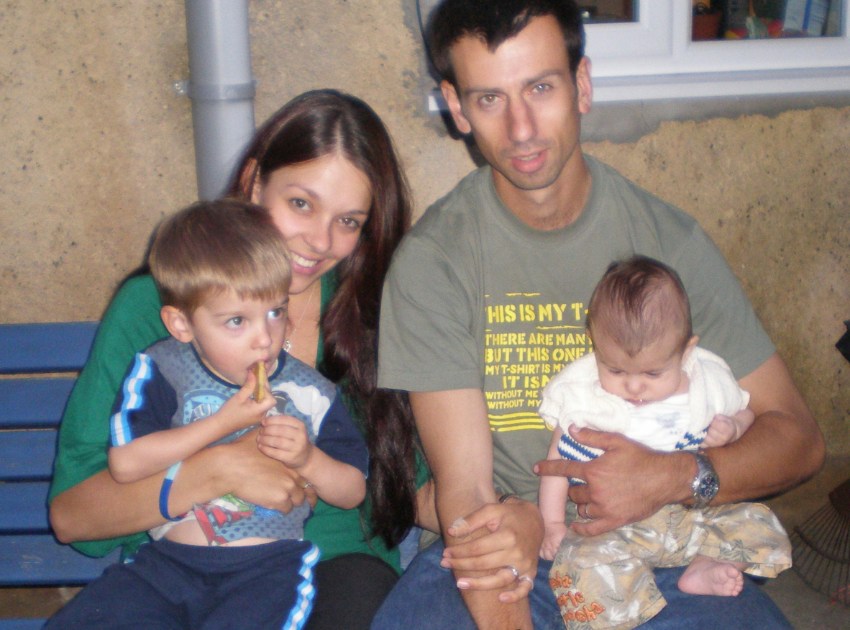 "I can't quite believe that we're now coming to the end. We've done a lot better than I thought we would, and I'm so incredibly proud of what the boys have achieved, they've both given it their all, and even with all of the temptations of vending machines at school and Christmas treats they have stuck to their chocolate and sweet free challenge. I really couldn't be prouder, and I know Tom would be too."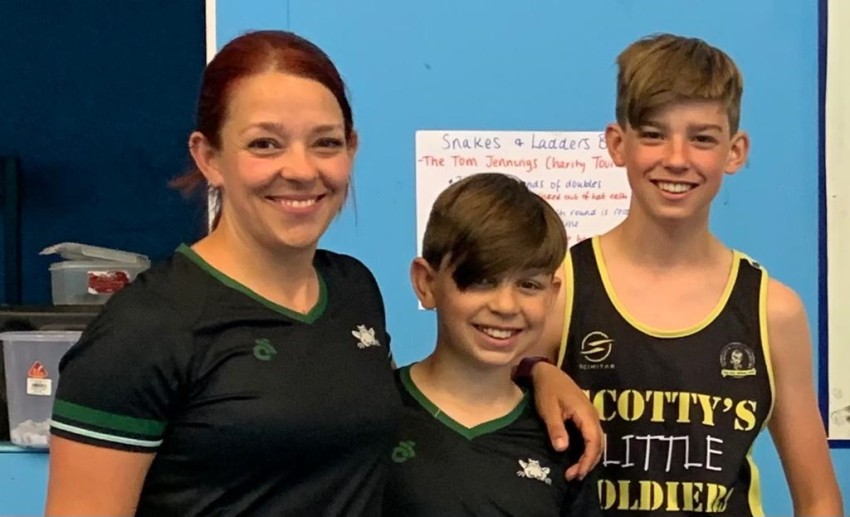 As well as marking Tom's anniversary, Emylie wanted to organise these events and challenges to help give back to two charities which have been a pillar of support to her, Christopher and Oliver over the last few years. Scotty's Little Soldiers being one of them.
Scotty's Little Soldiers supports hundreds of children and young people, like Christopher and Oliver, who have experienced the death of a parent who served in the Armed Forces. The boys joined the charity in 2014 and over the years have had the opportunity to meet other children in similar circumstances and received support when they needed it the most.
Emylie said: "Scotty's has just been fantastic, having somewhere to turn when the boys have needed help or just someone to talk to has meant the world.
I'm so grateful for the fact that Scotty's always acknowledges and understands our loss. They ease the stress for the boys every year at Remembrance, on the anniversary of my husband's death, and on their birthdays and at Christmas by giving them something to smile about. They have helped to reduce the negative impacts of losing our hero and both me and the boys really wanted to something to give back."
Scotty's was set up in 2010 by war widow Nikki Scott and offers integral support to children and young people who have experienced the death of a parent who served in the Armed Forces.
Nikki saw the devastating impact the death of her husband, Corporal Lee Scott, in 2009 had on their two young children and wanted to help others in the same situation.
The charity is currently providing assistance to hundreds of bereaved Forces children and young people around the UK and services offered include guidance to parents and carers, access to professional child bereavement support, personal education and learning assistance (including grants) and fun activities such as holiday respite breaks and group events. These are all designed to remind the children and young people supported by Scotty's that they are not alone.
Nikki said: "What an achievement! Christopher, Oliver and Emylie have done such an incredible job over the last year, they should be so proud of what they've achieved in Tom's name and for the money they have raised. Every penny they have raised will go such a long way in helping us to continue to deliver a high level of support to bereaved Forces children and young people at times when they need it the most. Like Christopher and Oliver, many of our members find Christmas incredibly difficult, celebrating without their parent by their side, but the work we do is vital in ensuring our members know that they are not going through their grief alone."
Find out more about Scotty's...