Commando Joe's founder, Mike Hamilton OBE, on creating a successful company
2022-05-13
Veteran, businessman and entrepreneur, Mike Hamilton OBE, is the first guest on Aspire, a new podcast for young adults from Scotty's Little Soldiers, the charity for bereaved military children and young people. He discusses life in the Army, creating a company, and reveals his secrets to success. Listen to the full interview on Spotify, Amazon Music and Apple Podcasts.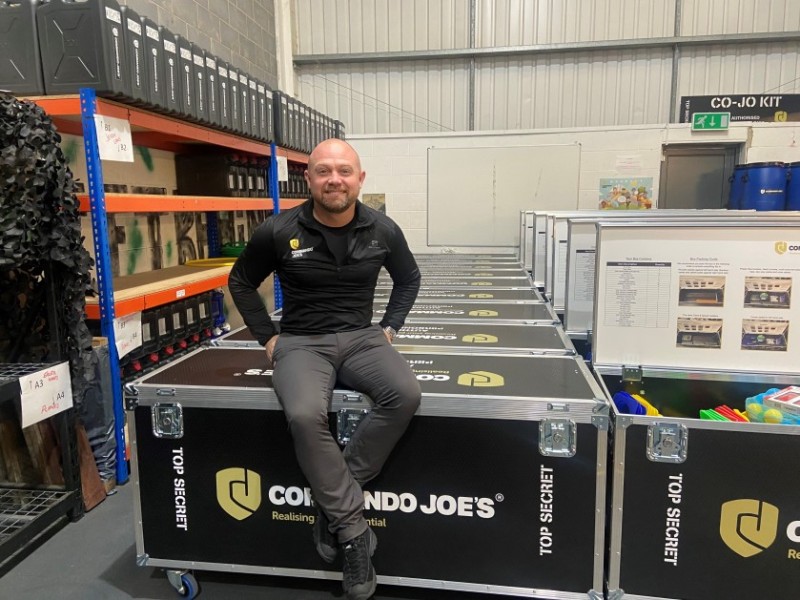 "I'm out." 
These two words are enough to fill most budding entrepreneurs with dread, especially when they're coming from the stars of Dragon's Den.   
But, for one man, they marked the beginning of a journey that would see him building a hugely successful business, travelling to schools all across the country, and even receiving an OBE from Her Majesty The Queen, in recognition of services to young people. 
This man is Mike Hamilton, founder of Commando Joe's. We recently had the pleasure of speaking with him on Scotty's Little Soldiers' Aspire Podcast – available on all streaming platforms. Aspire by Scotty's Little Soldiers is aimed at young adults aged 18-25 and hosted by 20-year-old Alex Thomas, who chats to inspirational guests, gaining career advice and learning useful life skills. Alex's dad, Major David Michael Thomas, served in the REME (Royal Electrical and Mechanical Engineers) and died in 2006, when Alex was 4 years old. He has been supported by Scotty's Little Soldiers since he was 13 and he is now a member of Scotty's Springboard programme for young adults aged 18–25. It's hoped the Aspire podcast will help him and his peers learn from inspiring individuals.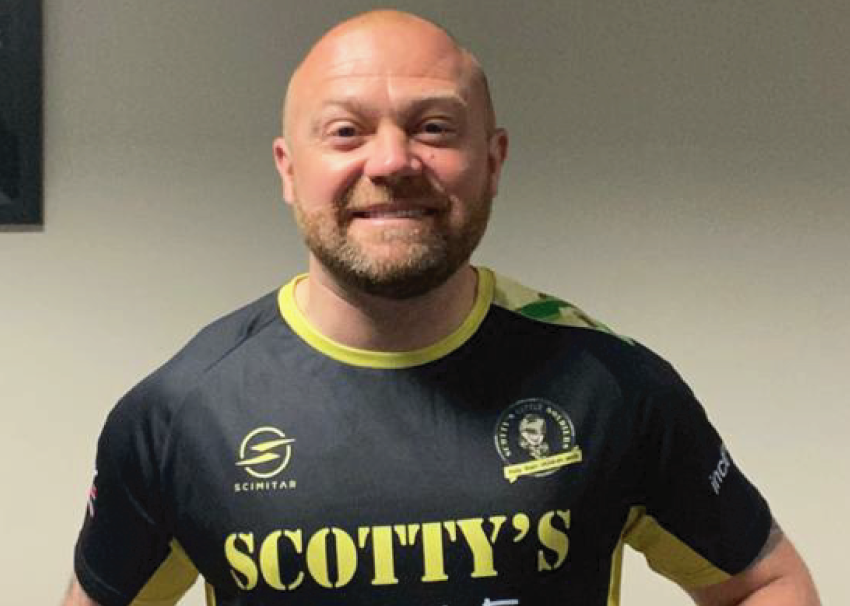 "We employ veterans to support teachers', pupils' and parents' character education," says Mike, founder of Commando Joe's, when chatting to Alex about his business. "We have two programmes. In the first instance, someone like me goes into a school to do a whole day of mentoring and team exercises, building character and resilience in young people. In the second, we train teachers to deliver the programme; the school receives a top-secret box of equipment and a programme packed with resources. For example, we have a project on Ed Stafford, who's the only person to ever walk the length of the Amazon. Using this programme, we turn the playground into a rainforest that the students have to cross together, working as a team." 
Alex wishes he could have done something like that at school. He currently studies Sports Coaching at university, and living away from home has made him aware of some key skills he wants to improve on. The kind of skills that Mike helps teach.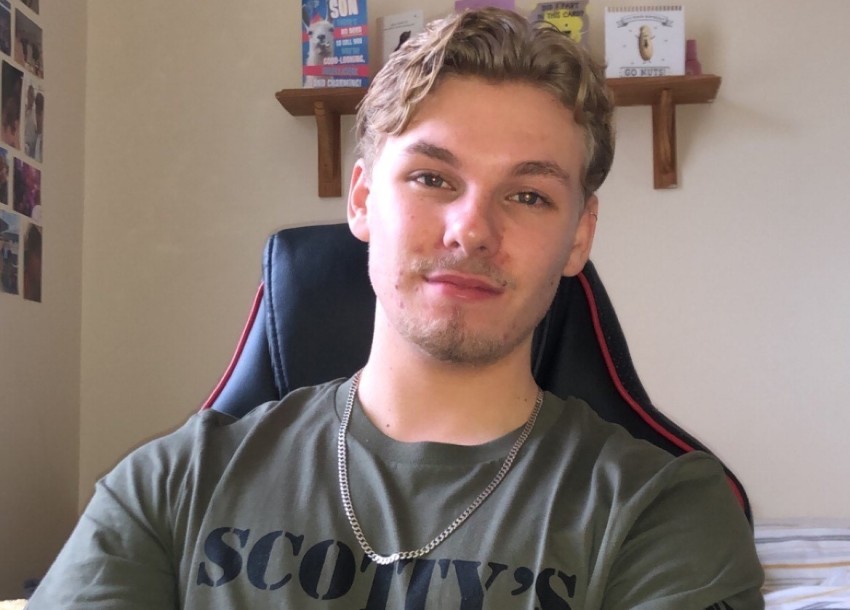 Commando Joe's has worked with Scotty's Little Soldiers in the past, providing an online version of their service to our members, fundraising for bereaved Forces children and young people, and even volunteering at the 2021 Scotty's Christmas party. 
"I'd heard of Scotty's and reached out over lockdown. I said we're made up of lots of veterans and we'd like to help however we can. Since then, some of the staff have raised money for the charity, and we volunteered to help out at the Christmas party. I think what Nikki and the team have done is amazing. For me, I always think of the Christmas party, watching hundreds of children running around having a mega time." 
Mike's military links didn't start with Scotty's, however. Like Alex, his father was in the army, and Mike himself joined at the age of 19. He served for eight years, during which time he learned joinery, personal training and completed the prestigious commando course. He was part of the Royal Engineer Corps, Three Commando Brigade, and acted as both a physical trainer and bomb disposal expert. Afterward, he joined the reserves, then became a teacher, and it was during this period that the idea for Commando Joe's occurred to him.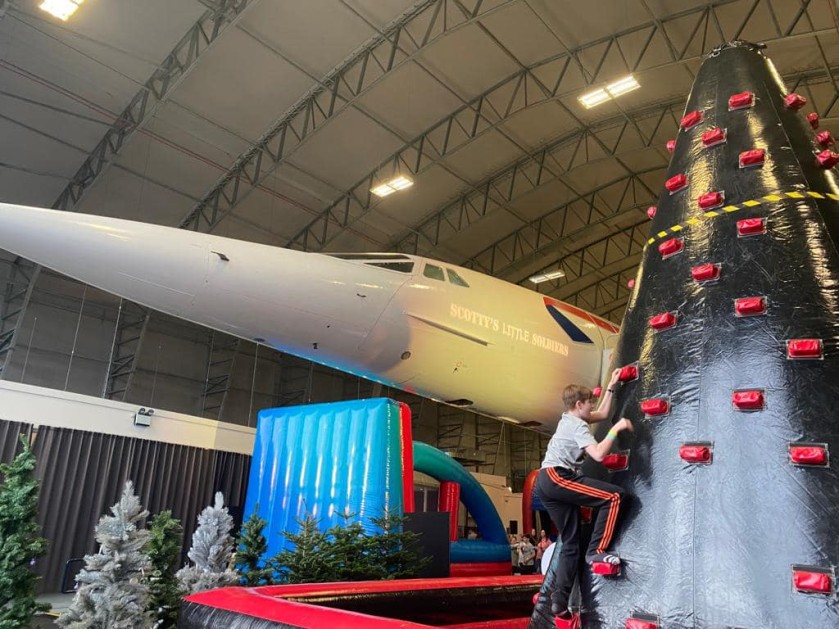 "Particularly in primary school, there was a lack of male role models, and character is really important. Yes, knowledge is important too – all schools are measured on Maths and English and attendance and behaviour – but if you've not got the right attitude for learning or you're not passionate about something, then you've got no starting point. Especially with what happened during lockdown. It's about trying to give young people the experience of working as a team and being able to communicate in a fun and safe environment. 
"For any job you want, you need these skills – they're employable skills that people are looking for. Academically you need a specific skillset to get through the door, a great CV and a certain qualification, but if you can't articulate that – look someone in the eye and be confident and explain clearly why you want to work for them – then you're probably not going to get the job." 
In 2010, Mike put these skills to the ultimate test when he entered the BBC smash hit show, Dragon's Den.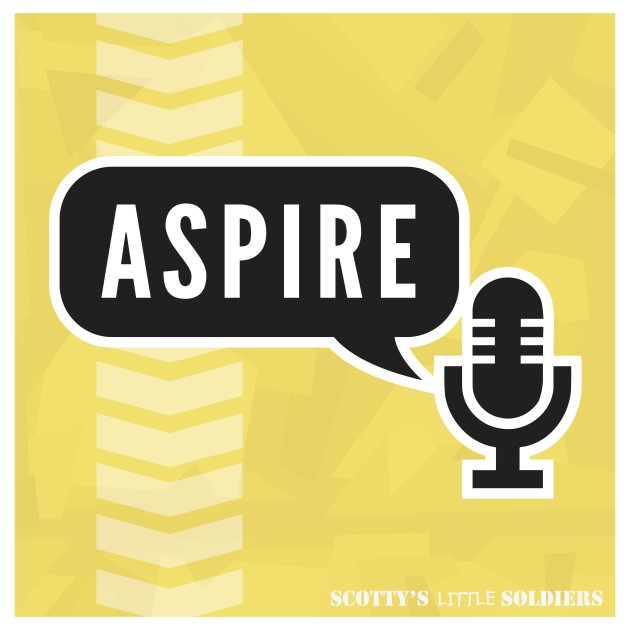 "I was 26 or 27, super confident and convinced nothing could go wrong. On reflection it probably could have done. I was in there for an hour and a half, which translated to about four minutes of TV time. They basically said 'we love you, we think you're very passionate and it's a great idea, but you're too new. You need to go away and prove your concept.' I've still got a picture of me sat on Peter Jones' chair with all that cash piled up. It's fake, by the way." 
But Mike didn't let this setback slow him down. Instead, the experience caused him to consider the direction he would take Commando Joe's moving forward. 
"It made me look at the business and think, 'okay, how are we going to scale it?' It made me a bit more reflective. The percentage of businesses that fail in the first 3 years is ridiculous."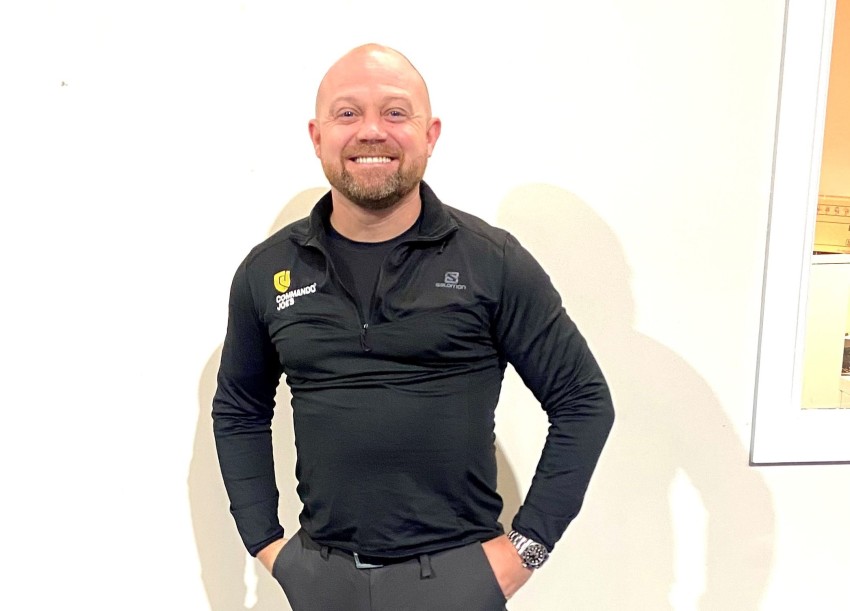 Alex asks about his secret to success. Mike's answer is characteristically determined. 
"Being passionate is massive - it shouldn't feel like work. Shop around, go to different banks and see what programmes and loans they offer. Assess what your strengths are; for me, my strengths were that I was super hard-working, good with people and my delivery was brilliant at the time. But you also need some substance behind that – if you're selling a product or a service then it needs to be good, but your heart needs to be in it too." 
This mentality is something Commando Joe's seeks to instil in schools across the UK through a variety of teamwork-based, character-building activities. But, Alex wants to know, who instilled it in Mike? 
"Probably my mum. She always used to say if you work hard, then someone at some point will notice you. You could be doing the worst job in the world, but if you're the best person at that job and you're polite and you smile and you hold the door open and say please and thank you, then you'll get on. That stayed with me. We try to instil it in our team that having your shirt tucked in at school, being smart and open and kind – people notice that. I was once asked "what's one thing you've done today that's made an impact on others." It was at my 6-month military review and the only thing I could think of was putting up the squadron flag, as when I saw it, it was lying down. The interviewer said that was a great answer. It's all about doing the right thing when no one is watching."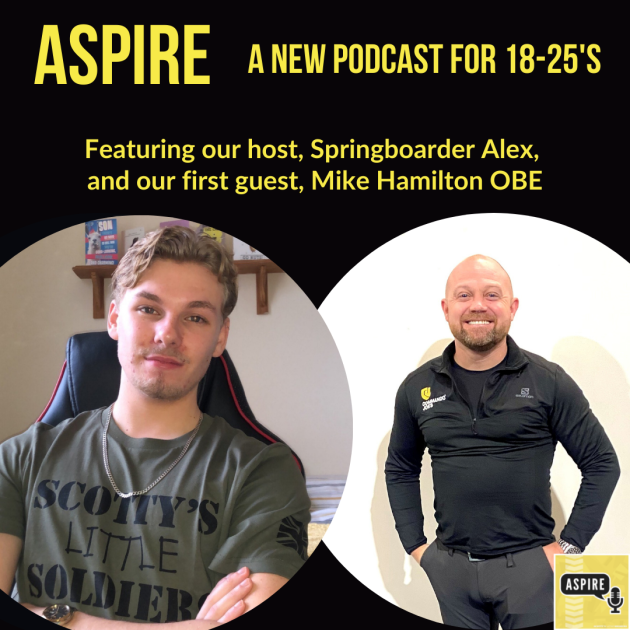 Scotty's Little Soldiers was set up in 2010 by war widow Nikki Scott and offers integral support to children and young people aged 0-25 who have experienced the death of a parent who served in the British Armed Forces. Nikki saw the devastating impact the death of her husband, Corporal Lee Scott, had on their two young children and wanted to help others in the same situation.  
The charity aids hundreds of bereaved Forces children and young people around the UK, offering services such as guidance to parents and carers, access to professional child bereavement support, personal education and learning assistance (including grants) and fun activities such as holiday respite breaks and group events. These are all designed to remind those supported by Scotty's that they are not alone. 
For the full interview, check out Scotty's Aspire Podcast – available on all streaming platforms. 
Find Out More About Scotty's...