Hero of the month… Lance Corporal Kenneth Rowe 1983 - 2008
2021-12-13
Finding out he was about to become a dad was one of the happiest moments of Lance Corporal Kenneth Rowe's life. Although he was away on tour for much of his partner's, Helen's, pregnancy he was still able to attend the scans and was over the moon when he found out they were expecting a little girl – so excited that even before she was born, he went out and bought her a purple Care Bear teddy bear – a bear that in years to come would mean so much.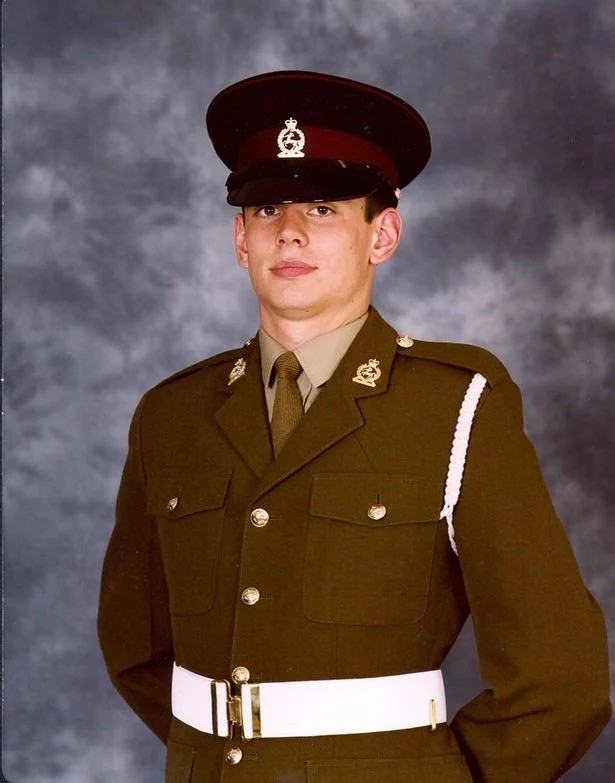 Kenneth and Helen's daughter, Hannah, arrived in March 2008, though due to his Army commitments in Afghanistan, Kenneth was unable to be at the birth, and got to meet his daughter for the first time over video.
Sadly, Kenneth never got the opportunity to meet his daughter in person. He never got the chance to hold her for the first time, as four months after Hannah was born, at just 24 years of age, Kenneth was killed by a rocket grenade while conducting a search operation in Afghanistan.
Two and a half years after her dad was killed, Hannah joined Scotty's Little Soldiers, the charity for bereaved Forces children and young people, which has been a pillar of support to Hannah throughout her childhood. This month, Scotty's is paying tribute to Hannah's father and hero, who made the ultimate sacrifice for his country.
Although he never got to meet his daughter in person, Kenneth's partner, Helen, knows that he would have made an amazing dad. She said: "He loved Hannah before she was even born. When we found out I was pregnant we were both a bit shocked, but shock soon turned to excitement as we both saw her at our scan. Kenneth was so excited when he found out we were having a girl that he went out and bought her a purple Care Bear teddy bear, which Hannah still treasures to this day and keeps safe in her room."
Kenneth, who was a trained dog handler, serving with the Royal Army Veterinary Corps when he died, got the first glimpse of his new-born daughter on video while he was in Afghanistan. Over the next few months, Helen would call and write to Kenneth with updates and photos of his daughter, looking forward to the day he would return home and be able to hold her in his arms.
Sadly, that day never came. Kenneth was due to return home the day he died, but as there was no cover, due to another dog handler falling ill, he agreed to stay on. Lance Corporal Rowe died on 24th July 2008 alongside his dog, Sasha.
Helen said: "What Kenneth did that day was testament to the kind of guy he was. He was always thinking of others and doing things to make others happy. He could have come home that day but put himself in that position and made the ultimate sacrifice, and I'm so proud of him for that."
Tributes paid to Kenneth by his comrades following his death praised the dedication and passion he had for his job as well as the humour and fun he brought to his regiment. His Commanding Officer, Lieutenant Colonel Joe O'Sullivan, said: "He will be remembered as a man with a genuine passion for his work and a true professional with an infectious enthusiasm."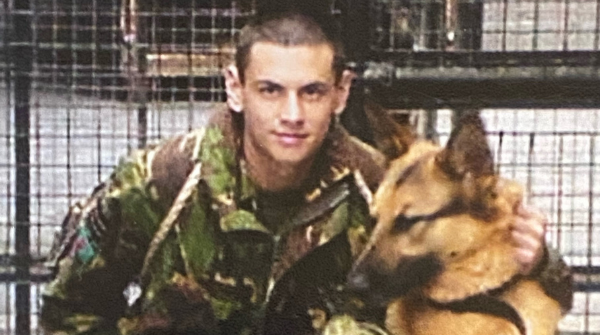 Helen's world was turned upside down the day she found out Kenneth had died. She said: "I had never feared anything would happen to him because nobody in his regiment had ever died before. I naively thought we were quite safe despite him being on the frontline. When I was told he was never going to come back, our whole world was shattered. It was absolutely horrendous."
With a four-month-old baby to look after, Helen didn't know what to do or where to turn. She said: "It suddenly dawned on me that I was now going to be bringing up our daughter alone. I was lucky to have the amazing support of both mine and Kenneth's family close by, but they weren't Kenneth."
As Hannah was so young when her dad died, she has no memories of him, she relies on stories from her mum and family to help build a picture of the person he was. Helen said: "Hannah has always seen photos of her dad and, ever since she was young, we've always made a huge effort to keep his memory alive and help her understand a bit more about the man he was.
"She has a special area in her bedroom where she keeps things that help her remember her dad, including photos of him and his dog Sasha, the Care Bear he bought her, and miniatures of his medals. She also looks so much like him. She has his cheeky grin and likes a lot of the same things he did."
Now 13 years old, Hannah has started to ask more questions about her dad, and how he died. Helen said: "Particularly this year with Afghanistan being much more prominent in the news, Hannah has started to ask more questions about what actually happened to her dad, not about the conflict itself, but the circumstance surrounding his death."
A few years after her dad died, at just three years old, Hannah joined Scotty's Little Soldiers. She was one of the first and youngest members to join the charity when it was set up in 2010. The charity has been a big part of her life over the last 11 years and provided her with integral support as she's grown up.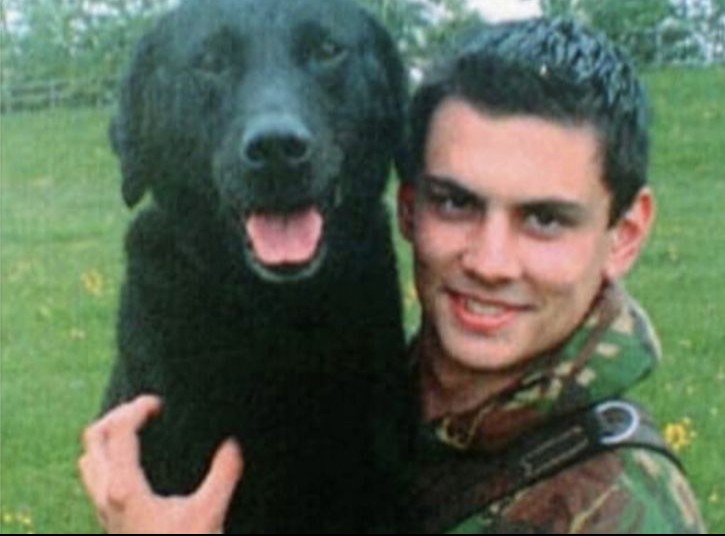 Helen said: "Scotty's has been incredible over the years, especially in the early years when I didn't know where to turn. I was so worried about Hannah, but they were there to offer advice and support.
"For Hannah, the most important thing about Scotty's is having the opportunity to meet and become friends with children in a similar situation. It's been hugely beneficial for her to spend time with children her own age who have also experienced the death of their dad and, like her, don't have any memories of them. She's the only child at her school who has experienced this and, although they do try, her friends don't really understand, so having the Scotty's network has been absolutely vital.
"She's loved attending events like the Christmas parties, as she's surrounded by other children who get her, and she absolutely loves the feeling of community she gets from it."
Find out more about Scotty's…