Hero of the Month: Marine James Wright (1988 – 2011)
2023-11-01
Royal Marine James Wright was a loving partner, determined soldier and excited soon-to-be dad.
James served in the Royal Marines for three years until, on the 5th of August 2011, he was killed in action while serving in Afghanistan. He was 23 years old. His daughter, Lily, was born just under four months later.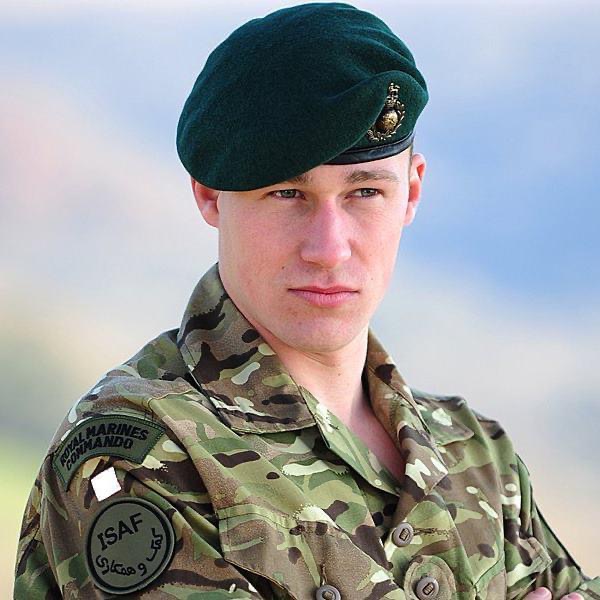 "James was the soul of every party and a very popular guy," says Shelley, James' partner. "He had such a distinctive laugh and a real presence about him. He never stopped moving and was always set on reaching some goal or another. I've never known anyone so determined." 
When not at work, James was a keen guitar player and a huge fan of motocross. Over the years, the sport caused him to sustain a number of injuries, but these never stopped him from doing what he loved. 
"He was a daredevil. Whenever we had a sunny day and he wasn't down at the base, he'd be off doing motocross with his dad. Since James died, his dad has been riding his motorbike and even got James' nephew into the sport, so it's like he's following in James' footsteps. He had been doing it since he was a teenager and suffered so many shoulder injuries that he was told by the careers office to rule out becoming a Marine, but that only made him more determined."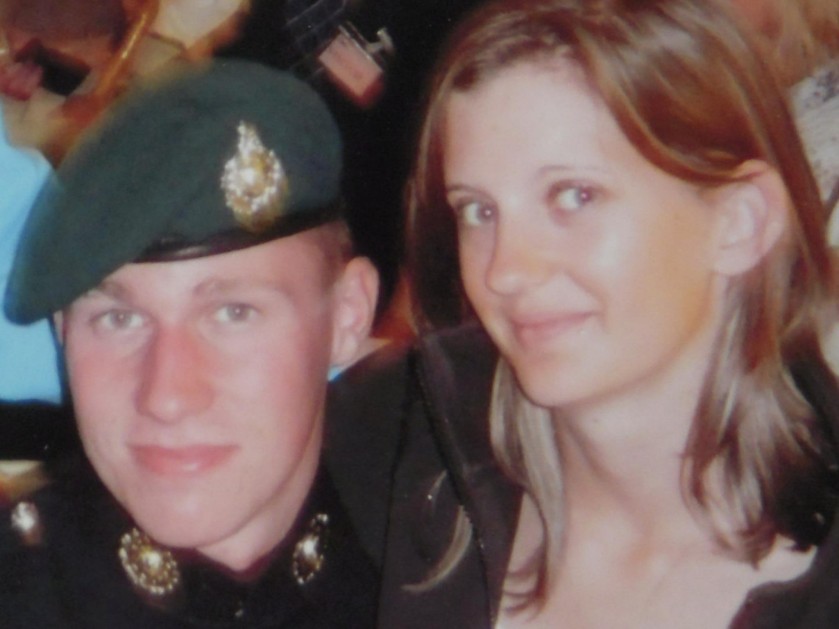 James had wanted to join the Royal Marines since he was a child and saw everything he did as a stepping stone to reach his goal. If he couldn't join the Marines, he didn't want to join the military at all. 
"James always wanted to be the best, and the Marines embodied that for him. He was always very competitive, he wanted to win everything, and he took that same mindset into his career. He felt joining the Marines is what he was destined to do." 
The military fit James like a glove, and he quickly found himself enjoying the Marine lifestyle.  
"He passed the test in July and the next year was flown out to America for six weeks to train with the US Marines. He loved it. While there he met an American gangster called Big Reach and claimed the nickname as his own when he came back. Everyone called him Big Reach from then on."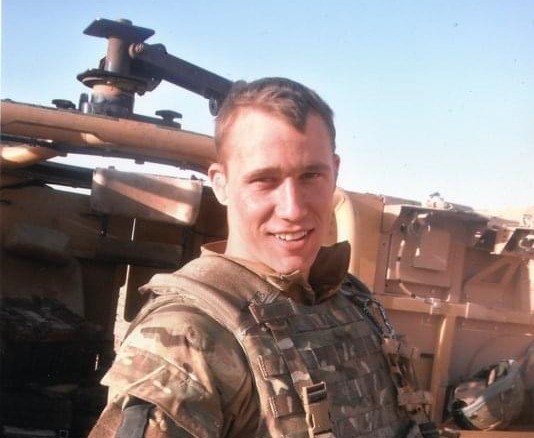 The year after that, he went on his first operational tour to Afghanistan. Three days before leaving, he discovered he was going to be a dad. 
"He was so excited and came back to be there for my 20-week scan. He took that scan photo back to Afghanistan with him and stuck it to the wall of his tent." 
Shortly afterward, on the 5th of August 2011, James was killed in action. His daughter, Lily, was born on the 3rd of December 2011, less than four months later.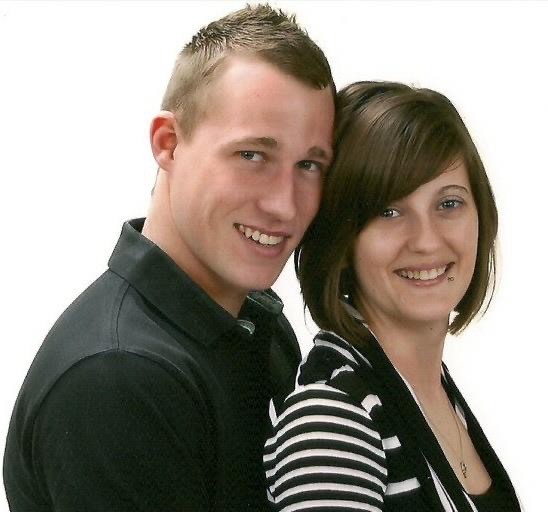 As Lily never got to meet her dad, she doesn't have any memories of him, so her mum helps her feel connected to him in other ways. 
"Lily can find it difficult, as she feels both close to and distant from James at the same time. James' birthday is on the 18th of November, the week after Remembrance, which was also Lily's original due date, so that whole period can be difficult for her. We go over photos and I share my memories with her, and we normally try to go out and do family things on those really hard days, so we're not inside feeling sad. On his last birthday we went out to a water park, used Scotty's Pizza Hut vouchers and made a day of it."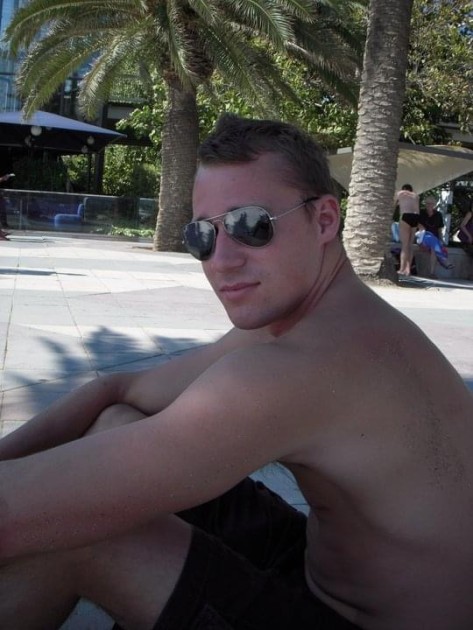 She may have no memories her dad, but Lily still takes after him in lots of ways, from her athletic ability to her single-mindedness.  
"She shares lots of James' mannerisms and is a sprinter, just like he was. She always knows exactly what she wants to do and how she's going to do it, which is very like James as well. Next year, she's moving to the same secondary school James went to, and the gym is named 'Big Reach gym' after him. There's even a photo of him on the wall. Lily plays hockey, so she'll be in there a lot. She's looking forward to it as normally she has to explain why her dad isn't around, whereas at this school everyone already knows about him and they've even fundraised in his memory."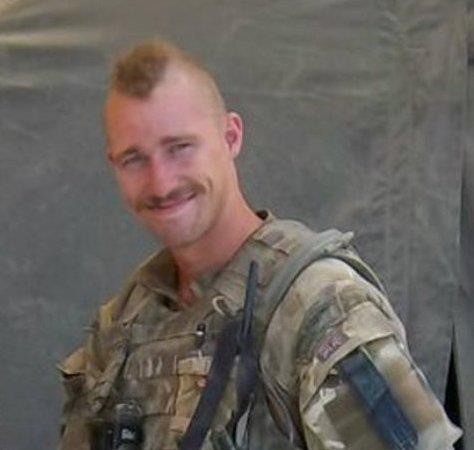 Since joining Scotty's in 2013, Lily has benefitted from Scotty Breaks, grants, group events and the option to access one-to-one bereavement support. Through these opportunities, she has been able to meet lots of bereaved military children who can understand and relate to what she's been through.   
"The support is amazing," says Shelley. "Knowing that all the families you meet are going through the same thing as you and that everyone is at different stages really helps. You always know you can ask someone a question whose been through the stage you're at, and you can help people who might be at a point in their bereavement that you've already gone through."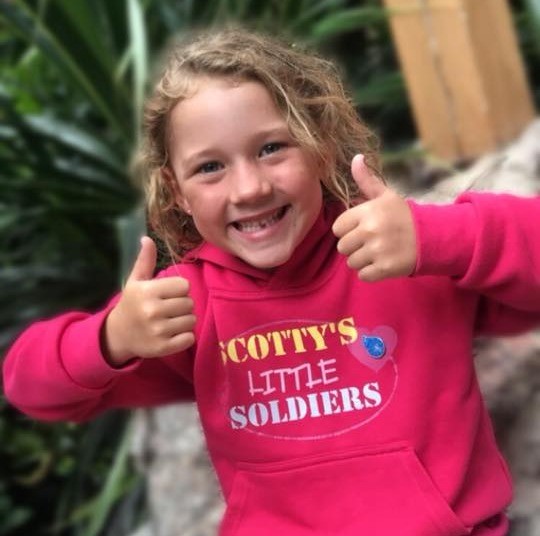 Shelley continues: 
"You instantly relax on the Scotty's breaks. You can forget about everything else going on in your life and just focus on having a nice time. Our favourite place to go on breaks is Centre Parcs – I can see the change in Lily's mood as soon as we get there. It's the same with Scotty's Christmas parties. They're always on the first weekend of December, which is Lily's birthday, so it's like she gets to have a massive birthday party every single year. It's irreplaceable."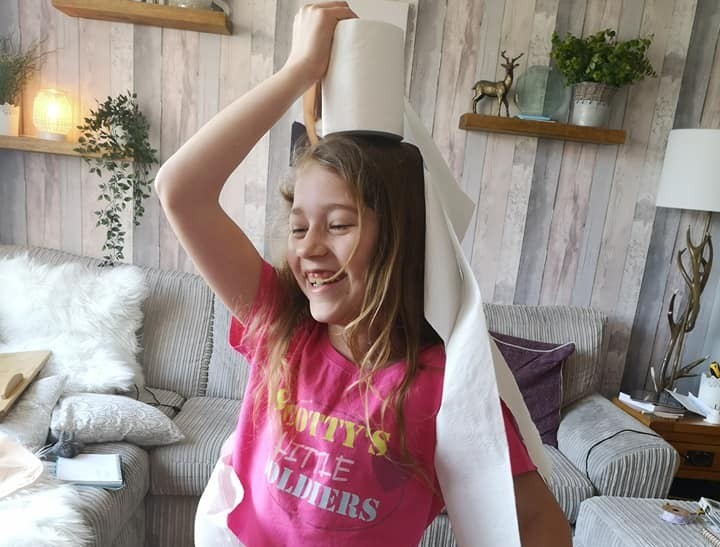 HOW YOU CAN SUPPORT SCOTTY'S