'It took me days to find the courage to tell my daughters that daddy couldn't come home anymore'
2021-04-30
Royal Navy Widow, Vicky Bovington, struggled to find the words to tell her young daughters about their father's shocking and unexpected death. She explains the impact on her family and how her children have benefited from the support of Scotty's Little Soldiers.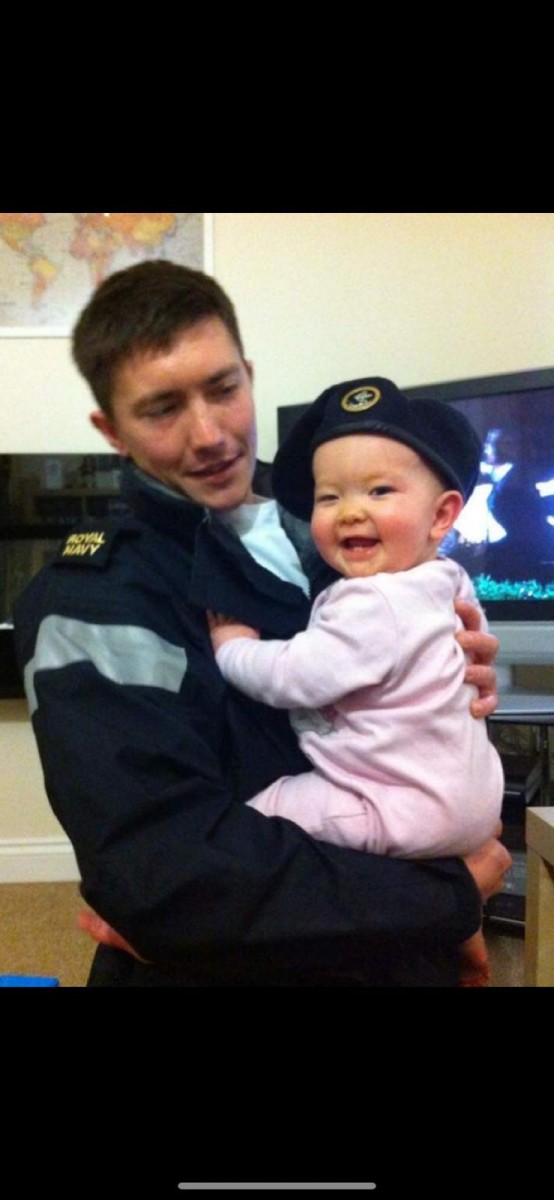 Thomas Bovington's death came completely out of the blue. One minute he was enjoying a game of Laser Quest with his brothers, the next he collapsed on the floor. Nothing could be done to save him and a few hours later he was pronounced dead, leaving behind his devastated wife Vicky and two young daughters – Elizabeth was 2 years old and Isabelle was just 11 months.
Tom, who was a Leading Navel Nurse, died in September 2016 from an unidentified heart condition called Arrhythmogenic Right Ventricular Cardiomyopathy (ARVC), a genetic condition which effects the electrical pathways in the heart. He was just 29.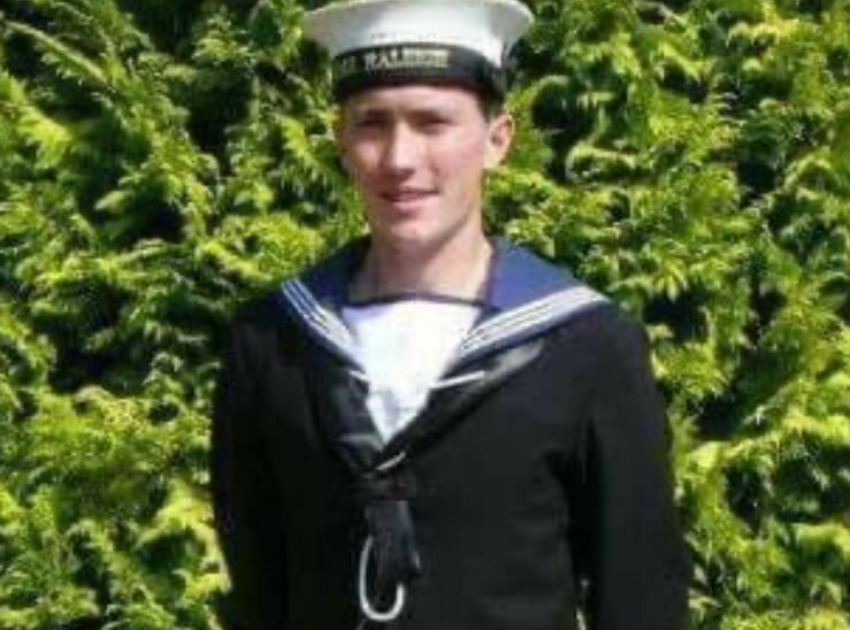 Vicky takes some comfort in knowing that her husband was a true hero. Not only was he still serving with the Royal Navy when he died, but since his death he has unknowingly saved members of his family who have been tested and found to have the same condition that killed him and are now able to manage it.
For Vicky, explaining to Elizabeth and Isabelle, now aged 6 and 5, that daddy wouldn't be coming home was unbearable and it took her days to find the strength. The girls are now members of Scotty's Little Soldiers – the charity for bereaved Forces children and young people.
In a first-person account, Vicky, who is from Lancaster, opens up about her husband's death, telling her daughters and how the support from Scotty's Little Soldiers has helped them.
Tom and I met at University, he was doing an Outdoor Education qualification and I was studying Drama, and it was a mutual friend who introduced us. Tom was originally from Newhaven in East Sussex, and I was from Maryport in Cumbria, so we couldn't have been further apart.
But we stuck together, and in 2011 he joined the Royal Navy as a medical nurse and two years later we got married. We moved to Portsmouth after he qualified in 2014 and we stayed there until he died in 2016.
The girls were only young when Tom died, Elizabeth was 2 and Isabelle was only 11 months. He had always loved spending time with them and believed they were his biggest achievement. He would take so much pride in everything they did, from their first smile to their first steps.
One of my fondest memories of Tom was when he took the children swimming. He absolutely loved the water and was determined to show them how much fun it was. We would use the pool at the Royal Maritime Club in Portsmouth and were always lucky to find it empty. I can still see Tom now splashing and playing with his girls, this always makes me smile.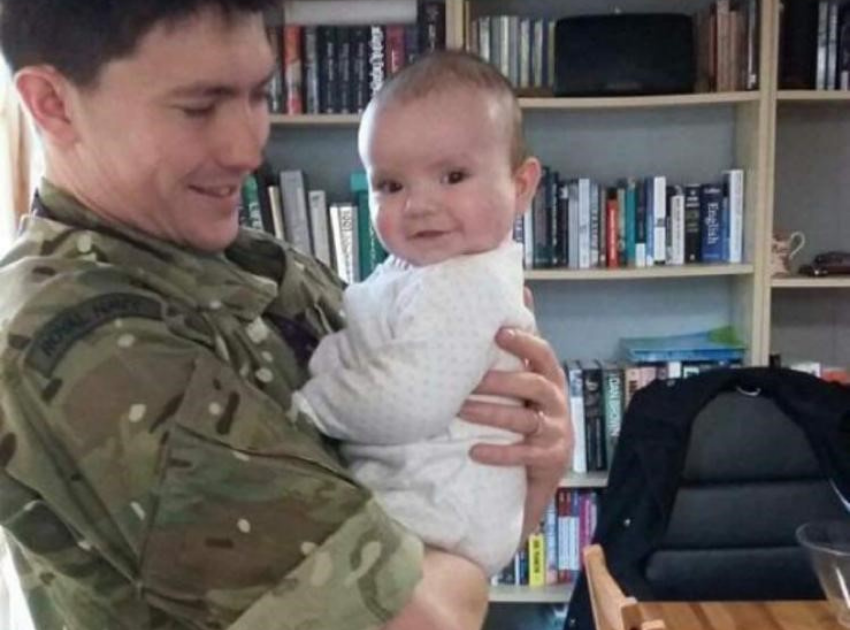 Tom had a passion for the outdoors and had the ability to turn his hand to anything. He achieved so much in his 29 years. He loved his job as a Naval Nurse and just wanted to help people.
The day he died just came out of the blue. He was enjoying a game of Laser Quest with his brothers and in that moment everything changed. One minute he was celebrating, the next he collapsed on the floor. Even with the best efforts of all who were there working together to deliver CPR, followed by paramedics, and a doctor who attended the scene who worked for nearly two hours, they couldn't save him.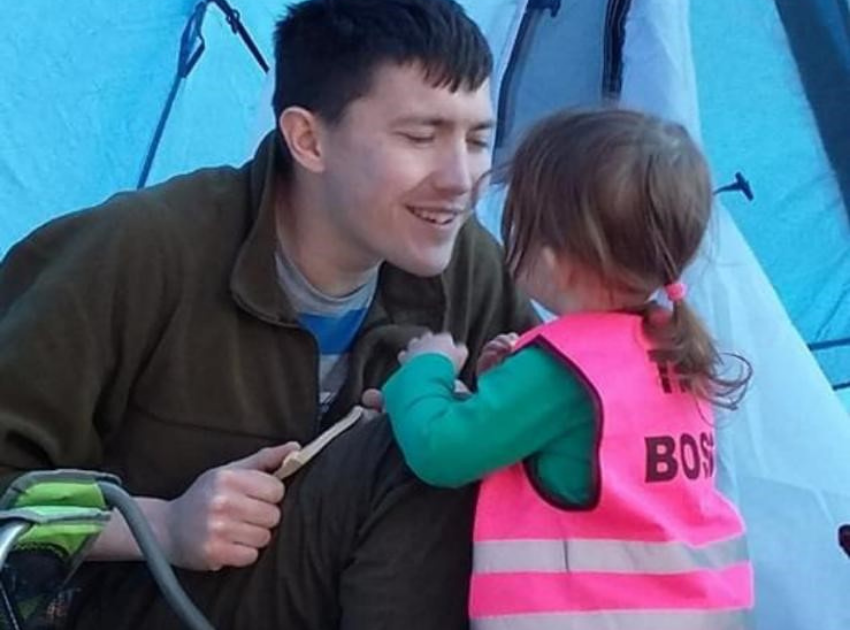 We didn't find out until afterwards that he had a heart condition called Arrhythmogenic Right Ventricular Cardiomyopathy (ARVC), a genetic condition which effects the electrical pathways in the heart. What we've clung to is how many people Tom has helped since he died. By discovering his condition, we were able to look at his family and identity others who also had it. Tom has unknowingly saved at least eight members of his family who have now been tested and found to have the same condition in varying degrees.
When he died, it took me a few days to find the courage to tell the girls, but I felt the longer I left it the harder I would find it. The girls were used to daddy only being home on weekends because he was living in Brighton at the same time, training to specialise as an ITU nurse, so his absence didn't seem strange. Isabelle was too young to understand, she was just 11 months, so for her it was just the norm. As she's grown up, she has picked up on conversations or questions Elizabeth has asked but has only really started having her own questions and thoughts on it now.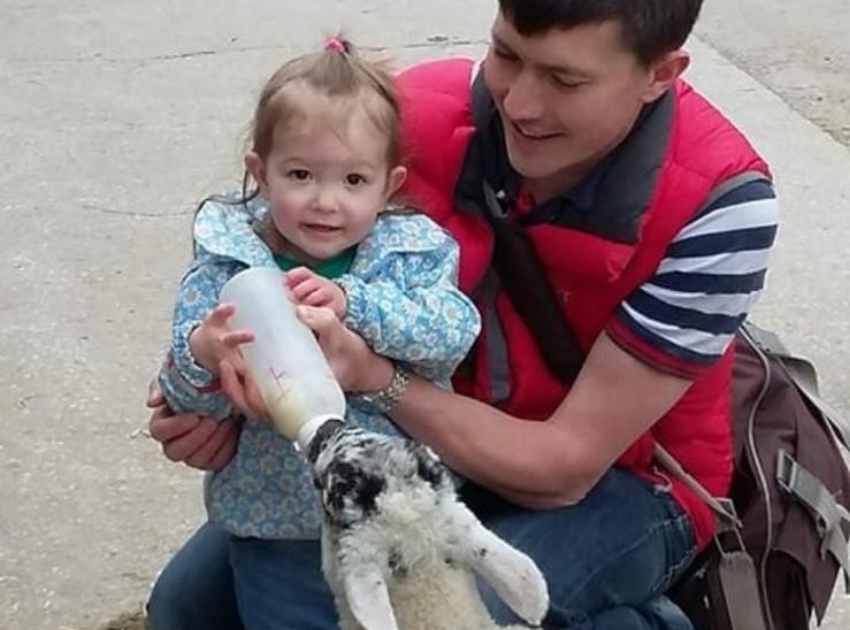 With Elizabeth, who was two years old, we sat down together, and we drew pictures. While we drew, I explained that daddy couldn't come home anymore. I explained he had died, trying very hard not to shy away from the correct words or add confusion for when she grew up. I avoided phrases like he fell asleep as I didn't want her to become worried about sleeping. We talked about how daddy couldn't come back to us, but we could still see him in pictures and videos.
I settled on the idea that daddy was now a star and that he would watch over her and see all the amazing things she and Isabelle would do. I explained that even though he can't be here in person anymore, he will always be a part of us, and that he loves them both so much and is incredibly proud of them.
I first came across Scotty's Little Soldiers after a friend mentioned them to me. I messaged the charity founder, Nikki Scott, to see if we were eligible. The girls joined the charity in 2017 and they love it. Their faces light up when they see a Scotty's parcel come through the door as the charity sends them gifts throughout the year at extra difficult times.
For them Scotty's is a happy thing, and they have been amazing, particularly over the last year in lockdown. We have been fortunate to go on three Scotty's breaks which has been hugely beneficial for both the girls and for me. We have also attended the Christmas parties and the gifts they send, like on the anniversary of Tom's passing, really make a difference.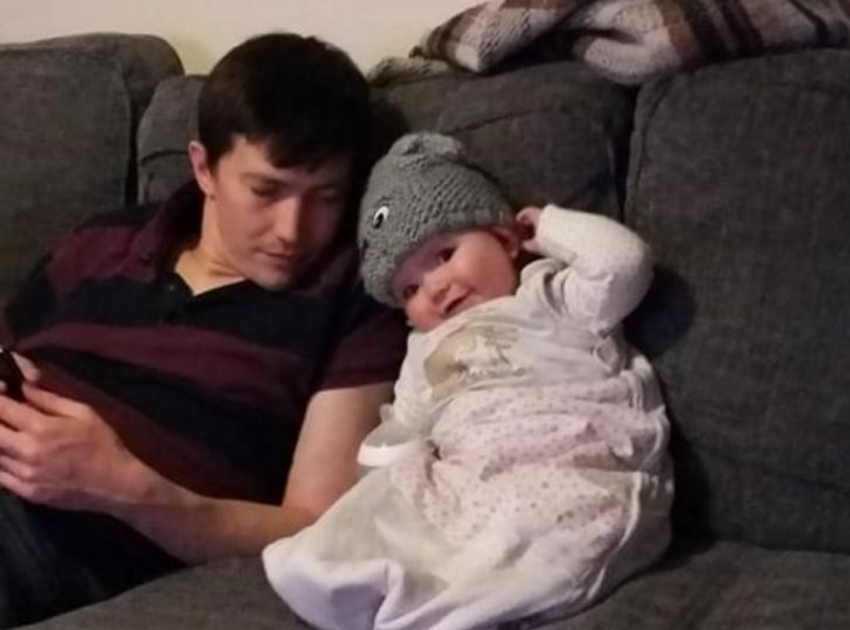 The charity means so much to us and I know that they receive funds from organisations like the Royal Navy Royal Marines Charity (RMRMC) which benefit other Royal Navy families across the country as well as Marine families. We're so grateful for the support. These have not been an easy four years, and I know for years to come there will be tough times for us as a family, but Scotty's makes things that bit better. They understand our pain, but also, they understand that even though our family has experienced such a loss we can also laugh and smile and be thankful for what we do have. The events Scotty's organise, the gifts they send, and the breaks they provide, give us reasons to smile and make happy memories together and remember our loved ones.
The girls look at Scotty's as a lasting connection to the military family they no longer have and seeing the Scotty's mascot gives them that link back to that piece of their daddy.
Scotty's Little Soldiers was set up by war widow Nikki Scott in 2010, a year after her husband, Corporal Lee Scott, was killed in Afghanistan, leaving behind their two young children. Nikki wanted to help other children who had experienced the death of a parent who served in the British Armed Forces.
The charity is currently providing assistance to hundreds of bereaved Forces children and young people around the UK and services offered include guidance to parents and carers, access to professional child bereavement support, personal education and learning assistance (including grants) and fun activities such as holiday respite breaks and group events. These are all designed to remind the children and young people supported by Scotty's that they are not alone.
Find out more about Scotty's...