"MY HOBBY IS NOW MY CAREER"
2021-02-25
Scotty's Little Soldiers' Filmmaker, Stephen Evans, explains how he found his dream job where he least expected.
Stephen had the skills and the passion for film making, but it wasn't until he joined the team at Scotty's Little Soldiers that it became a career. Here, Stephen tells his story…
"What do you do for work?", "I'm a filmmaker." An answer I've always wanted to be able to say, but never had the opportunity until now. It's something I've always wanted to be from a young age, and do as a career, and now I can say that with my head held high and a smile on my face.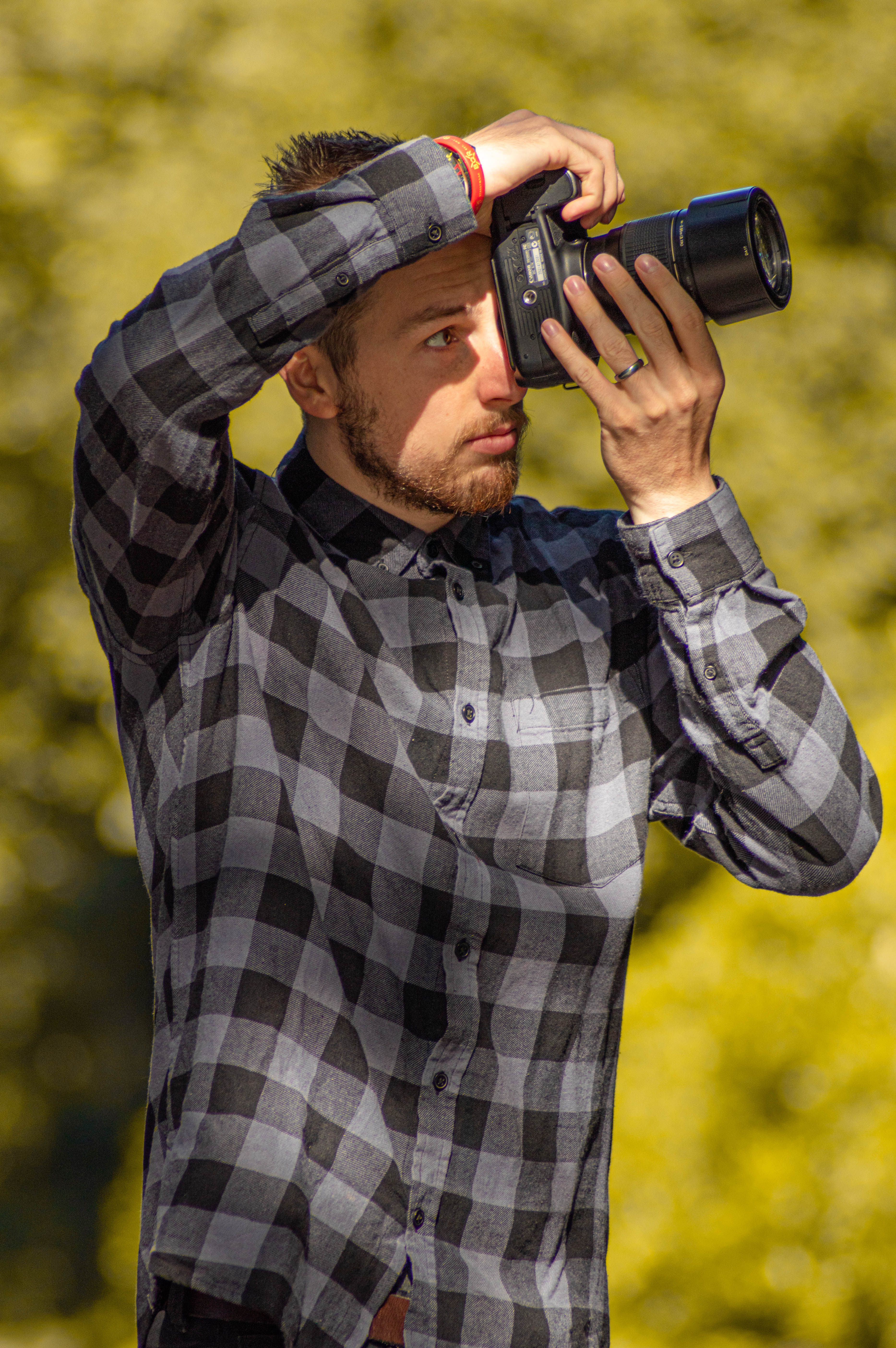 Let's start back when I was a teenager. I used to enjoy taking photos and making little videos, filming and photographing myself and friends skateboarding, BMXing and just generally be silly and do stupid things (think back to early Jackass years). Photography was always my first passion and I just made videos as a sideline. I never imagined that one day, filmmaking is what I would be doing as a career, I just thought it was a fun thing to do with my friends. Then it dawned on me that there's more to this than just something to do on the weekends and after school or college.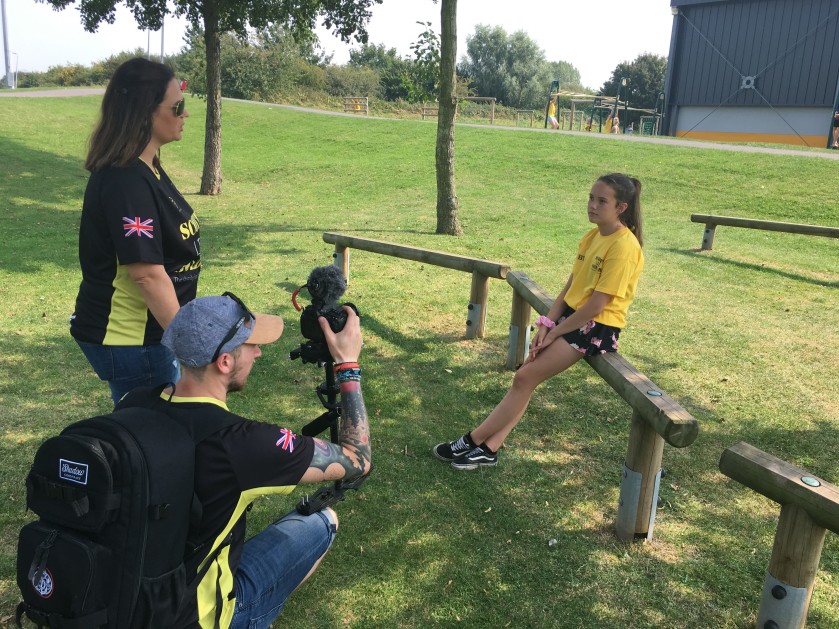 After finishing high school in 2008, I spent a year out of education and worked for my uncle until I could decide what I was going to do and what direction I would take. I made my decision and visited the College of West Anglia in King's Lynn during an open day with the intention of applying for the photography course they had, but I walked away that day without applying for what I was sure I wanted to do as a career. Instead, I applied for the BTEC Media in Television and Film course. I attended and studied from 2009 to 2012, where I completed the course with Distinction level grades. Although I still have a huge passion for photography, my drive and enthusiasm for filmmaking has taken over and it's all I can think about doing as my career for the foreseeable future.
I spent most of my teenage to young adult life, trying to pursue my dream of being a fulltime filmmaker, by promoting myself as a local freelance photographer and filmmaker. Working on any potential jobs I could get my hands on. Promotional, documentary, music video, you name it, I put myself out there to get it, with no avail. I pursued to build my craft messing around high streets, parks and local neighbourhoods with my friends, free running and being one of the main filmmakers in our group, creating our YouTube videos. Making mini documentaries about us, who we are, what we do, short videos of how far we've progressed and new the things we had learned.
Before working at Scotty's, I was working in retail, working as a replenishment/stock assistant, then a warehouse operative. After a short stint in what I can only view as being my worst job ever, I then started work in a photography and print studio. When I started, I thought "yes, this is it, I'm on the right track, this is where I'm supposed to be, this is what I'm supposed to do", but it was nothing like I had expected. Turns out I never really left retail, I was still stuck in that environment with no way out, going nowhere. I knew I had to do something else to make my dream become a reality.
I applied for every job based around filmmaking... "Videographer wanted", "Photographer wanted", "Content Creator", "Camera Man", "Digital Marketer". I applied for roles that were local to me in King's Lynn, Norfolk, and I applied for roles that were hundreds of miles away, just so I could try and pursue my dream career. I had a couple of interviews locally but alas, they led nowhere other than a "Thank you, but this time you were unsuccessful" email. I was ready to give up and call it quits. Then I saw Scotty's Little Soldiers were looking for a filmmaker, and thought "This is it, last one and if not, I'm done." I was ready to sell all my gear and start from scratch, find a new passion if I had to.
I was fortunate enough to be offered an interview with the CEO, Stuart Robinson, and I made sure I did my best to sell myself. I turned up suited and booted, portfolio at the ready, filmmaker showreel ready to hand over. But honestly, I probably could have arrived in tracksuit bottoms and a t-shirt, because it was so casual talking with him, it wasn't even an interview, it was more like a general chit chat, a get to know each other. I walked away from that 'interview' thinking "Is this it?", and it was.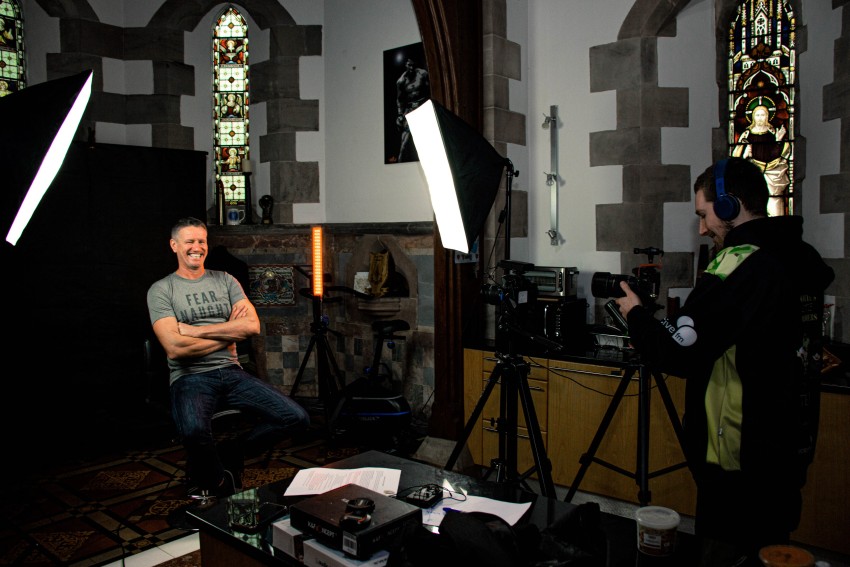 It's funny because I never originally thought I would ever work for a charity. I didn't even really know much about Scotty's at first if I'm honest, and I wasn't sure how my skills would be relevant. But Scotty's supports bereaved Forces children and has lots of interesting stories to tell and they wanted a filmmaker to help share the work of the charity and to raise awareness through short videos.
I can honestly say, I can't see myself leaving this job for a very long time, unless I get a call from Red Bull or Michael Bay (Michael if you're reading, hook me up) or if they find someone better than me (good luck). But in all honesty, I can't because not only do I get to finally pursue that dream of being a fulltime filmmaker, but I get to do it whilst bringing awareness to the world by promoting the charity on the internet through Facebook, YouTube, Instagram and more. It's really rewarding for me to know that the films I produce play an important role in growing the charity and in turn help to support bereaved Forces children and young people. I can't ask for more from a job than that.