Scotty mum tackles 140-mile triathlon for the charity that supports her children
2022-07-13
Army widow, Victoria Betts, is taking on a 140-mile triathlon in honour of her husband, Captain Adam Betts, who died last year. Along the way, she is raising funds for bereaved military children's charity, Scotty's Little Soldiers.
Victoria met Adam while the pair were serving together at the Defence Animal Training Regiment (DATR) in 2001. The pair bonded over a number of shared interests, including a love of fitness, and had two children together – Luke (17) and Lilith (10).
In May 2021, Adam, who served for 22 years with the Household Cavalry, died shortly after being diagnosed with blood cancer. He was 40 years old.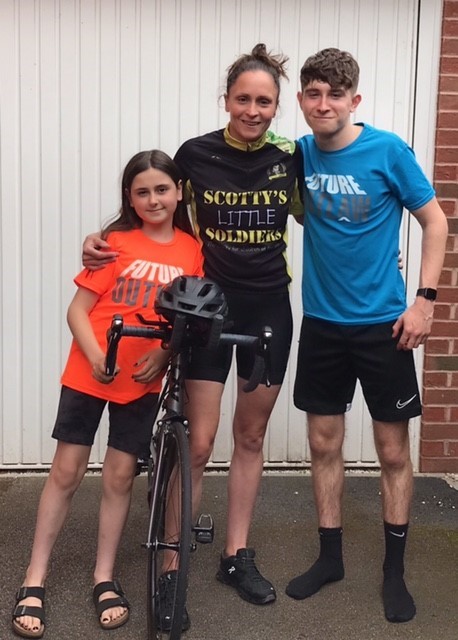 In the year since, Luke and Lilith have become members of Scotty's Little Soldiers, and now their mum is undertaking the Nottingham Outlaw Triathlon in the support of the charity that supports them. 
"I'm fundraising for Scotty's because I want to give something back after how much they've supported my children. My husband got diagnosed with cancer in the April of last year and died two months later in the May. It all happened so fast and Scotty's have helped us so much."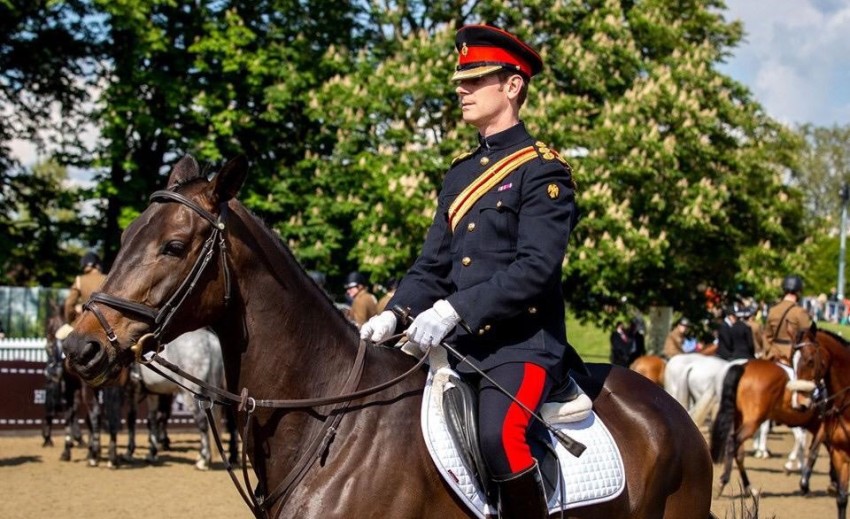 On the 24th July, Victoria will be tackling a 2.4-mile swim, 112-mile bike ride and 26.2-mile run in quick succession, covering a total of 140.6 miles in memory of Adam. She has broken her original fundraising target and is close to raising a staggering £3000 for Scotty's Little Soldiers – money that will help Scotty's continue to support bereaved military children like Luke and Lilith through a mixture of emotional, educational and practical support. 
"Every time I read the comments I just want to cry. They all say things like 'go do it,' 'you'll' smash it,' 'Adam will be with you.' They're all so kind. I just can't believe so many people have sponsored me - I've got to do it now! Adam and I used to train together and part of the reason his diagnosis came as such a shock is because he had seemed so healthy. The doctor said because he was so fit his body was able to disguise a lot of the symptoms."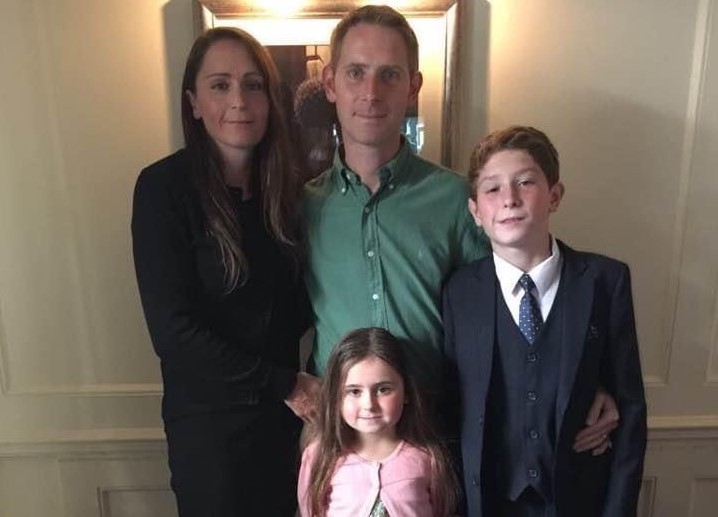 Victoria has to squeeze training around looking after her two children, as well as her job. It's no small task, but she manages to achieve it by getting up at 4am and doing as much as she can as early as possible.  
"It's a lot to fit in, but I think having a coach has helped me manage my time much better. I'm not overtraining so I still get time with the children, and I do my longer sessions really early in the morning so I don't miss out on the weekends with them. Exercise is a sort of therapy for me and the kids are proud of me for doing it." 
Luke and Lilith's support isn't just limited to words. Since he turned 17, Luke has been going to the gym with his mum and the pair have been training together.  
"My husband and I used to do CrossFit together, then he passed and I no longer had anyone to train with. But, as soon as he was old enough, Luke joined the gym and now we train together five days a week. I know his dad would be so proud."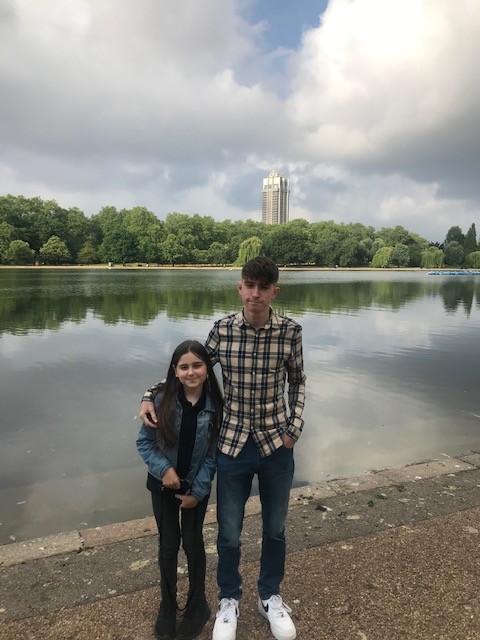 Luke and Lilith have been members of Scotty's since 2021 and have benefitted from services such as one-to-one bereavement support, as well the opportunity to meet other children who understand what they've been through. 
"Lilith went to the Christmas party and made new friends who have gone through the same thing as her. She's also starting secondary school soon and is part of Scotty's Typhoon year group, who are all the same age. It's been really good for her. Scotty's sent her a t-shirt and she's been living in it – it's like she's really proud to be a Scotty Member. Before that she would constantly wear one of Adam's shirts, but now she wears the Scotty one. I think it makes her feel closer to her dad."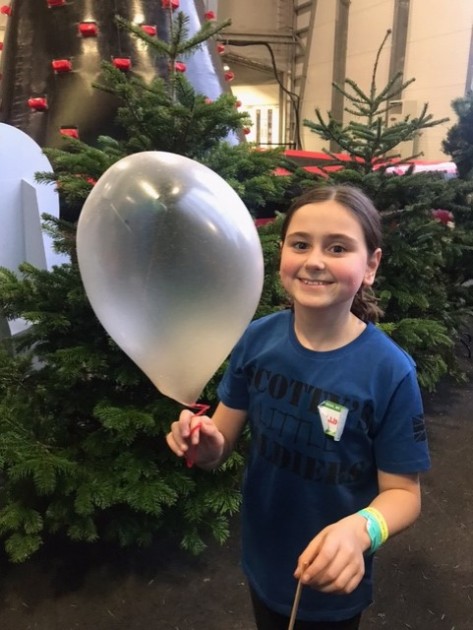 With Victoria's challenge only days away, she's feeling understandably emotional, but is confident her hard work will pay off. 
"I kept it quiet for a long time, but now that people know about it, it's suddenly starting to feel real. It makes me quite emotional sometimes. I'll be on my bike, listening to music, and I'll just burst into tears. It can feel a bit overwhelming, but I know I can do it. I've checked and the kids are allowed to join me at the end of the race, so we'll cross the finish line together."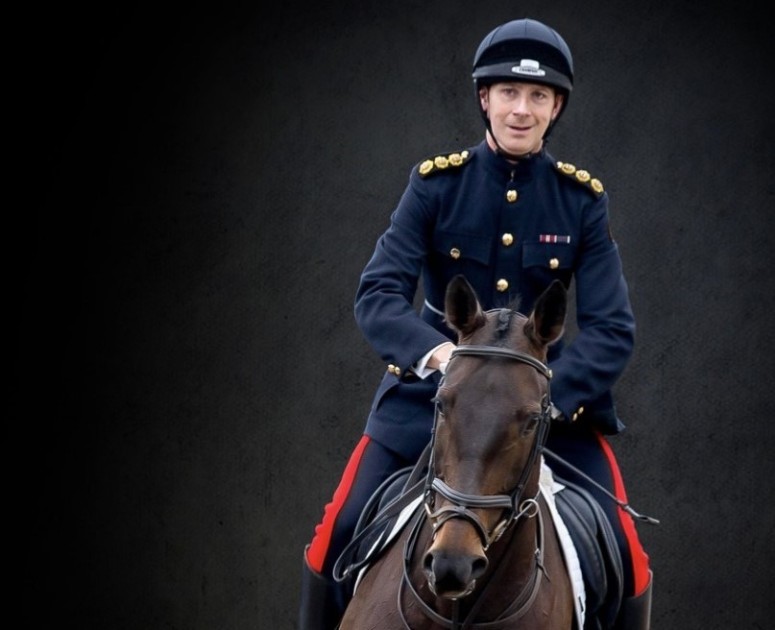 Scotty's Little Soldiers is a charity dedicated to supporting children and young people (0 to 25 years) who have experienced the death of a parent who served in the British Armed Forces.  
 Inspired by the experience of Army widow Nikki Scott, following the death of her husband Corporal Lee Scott in Afghanistan in 2009, the charity, which was set up in 2010, provides support and guidance to hundreds of bereaved military children and young people throughout their childhood. 
Services offered to Scotty's members include access to child bereavement support, guidance to parents and carers, personal education and learning assistance (including grants), and fun activities such as holiday respite breaks and group events. These are all designed to remind the children and young people supported by Scotty's that they are not alone.   
Find Out More About Scotty's