Sebastian gets set for fourth Marathon challenge to help raise money for a charity which has supported him following his dad's death
2021-04-29
"Your dad would be so proud!"
11-year-old Scotty member, Sebastian Hill, from Gourock in West Scotland, will have his dad's memory placed firmly at the front of his mind as he kicks off his charity Marathon challenge for the fourth year running next week.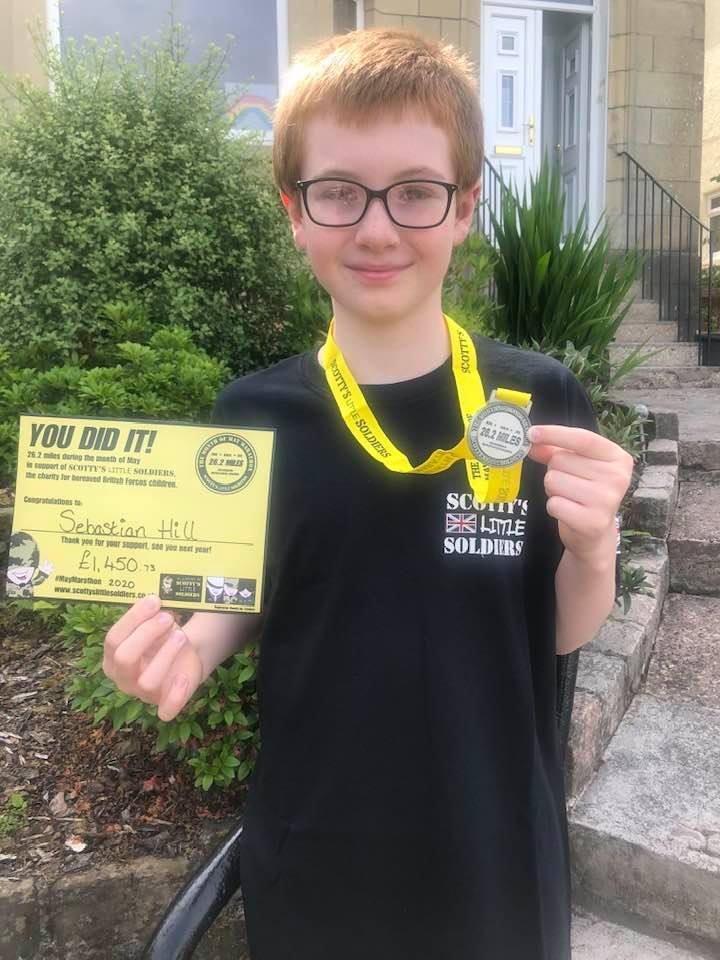 Sebastian, who was just seven months old when his dad, Royal Navy chaplain Reverend John Hill MBE, died after suffering a heart attack in 2010, will be taking part in the May Marathon challenge to help raise money for Scotty's Little Soldiers, a charity which has been a pillar of support to him and his mum Caroline, over the last few years.
As a way of giving back, Sebastian has completed the May Marathon every year since he joined the charity in 2017, raising over £2,000 in the process.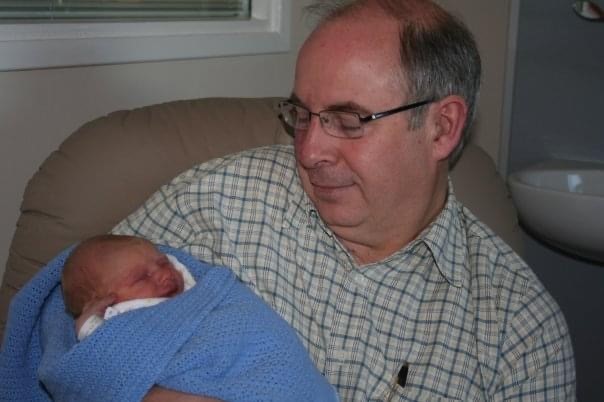 The charity, which was founded in 2010 by war widow Nikki Scott, supports hundreds of children and young people, just like Sebastian, up and down the country, who have experienced the death of a parent in the Armed Forces.
Sebastian was first introduced to Scotty's Little Soldiers at an event at Buckingham Palace in 2017. The Party at the Palace event was held in honour of the children of those who have died serving in the Armed Forces and was hosted by the Duke and Duchess of Cambridge and Prince Harry.
Since joining Scotty's, Sebastian has wanted to do everything he can to raise money to help children in the same situation as him.
He said:
"I love Scotty's, I love everything about it, from the Christmas parties to the vouchers they send me on Remembrance Day and my dad's anniversaries. I've made so many friends through Scotty's and I know now that I'm not the only one who has lost their dad and that's really comforting.
"When I was asked at school recently if I had a million pound who would I give it to, I said I'd give it to Scotty's."
Sebastian will start his challenge on 1st May and complete the 26.2 miles by the end of the month. And his mum, Caroline will be there cheering him on.
Caroline said:
"I'm so grateful for everything Scotty's do for Sebastian. Where we live, there's very few military families, so many of Sebastian's friends don't really understand, but at Scotty's everyone understands. He's found so much comfort in making friends with other children who have gone through the same things as him.
"Sebastian was so young when John died that he doesn't really remember him, but he's so much like him, he'll do certain things and at times, he could almost be his double. We talk about John a lot and I'll always say to Sebastian 'your dad would be so proud'."
Scotty's Little Soldiers is currently providing assistance to hundreds of bereaved Forces children and young people around the UK and services offered include guidance to parents and carers, access to professional child bereavement support, personal education and learning assistance (including grants) and fun activities such as holiday respite breaks and group events. These are all designed to remind the children and young people supported by Scotty's that they are not alone.
Nikki said:
"Sebastian is such an inspiring young man, every year he takes part in the May Marathon challenge and raises an incredible amount of money. I can't thank him enough for this, and it's an absolute pleasure to hear that Scotty's means so much to him. All of our members have already been through so much and the May Marathon is one way people can help raise much needed funds to ensure we're able to continue delivering a high level of support to them at times when they need it the most."
Find out more about Scotty's...