Seeking support after a bereavement: Guidance for adults supporting bereaved children and young people
2022-07-22
After a bereavement it's important to make sure you're supported, but the kind of support people need can change from person to person. Because of this, it can sometimes be challenging to find the right people to help. At Scotty's Little Soldiers, our mission is to support bereaved military children and young people, giving guidance, providing one-to-one support and offering ways to help them deal with their grief. This article covers some frequently asked questions on seeking support after a bereavement and is aimed at adults supporting bereaved children.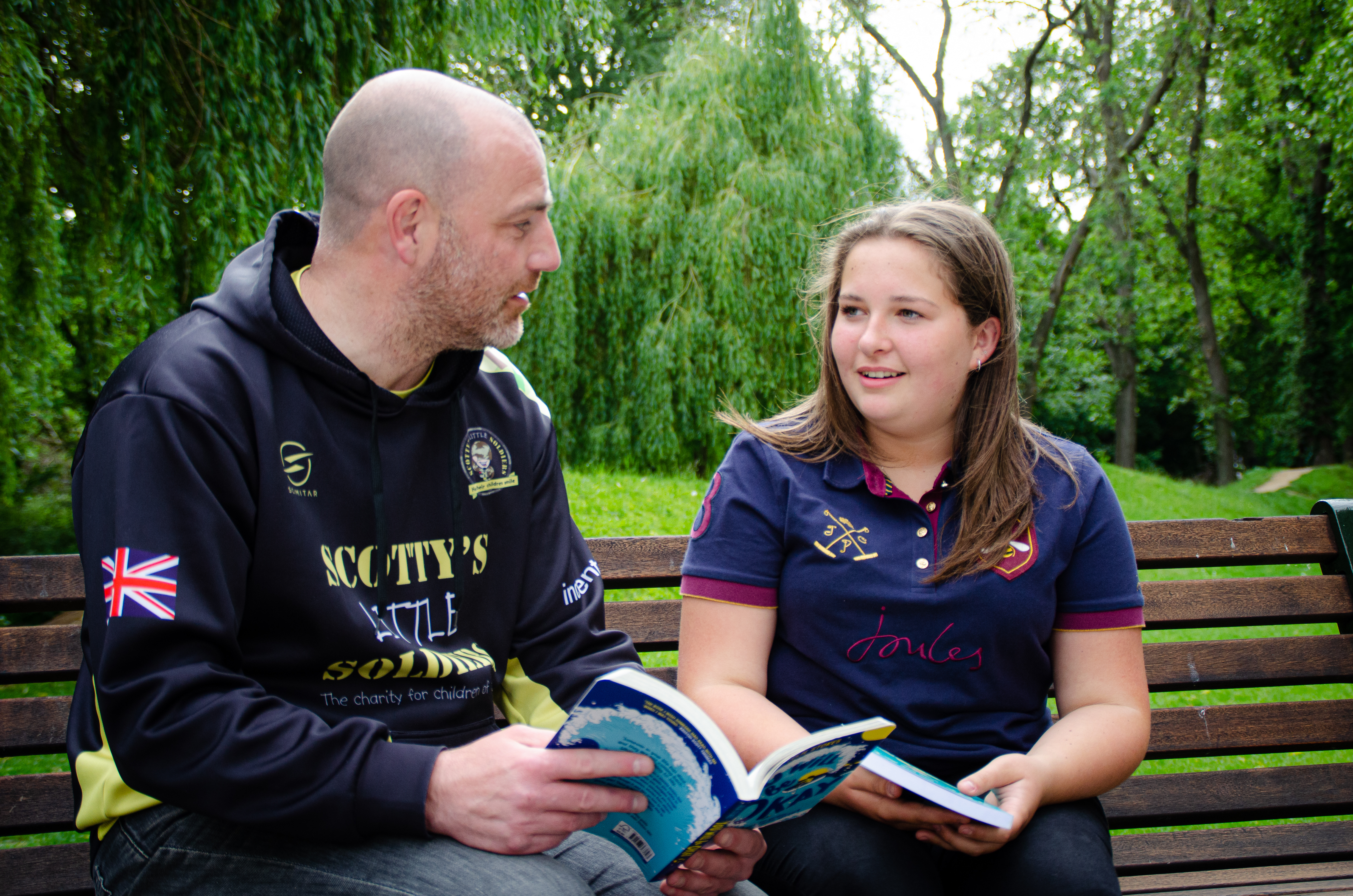 Coping with your grief journey
After a loved one has died it's normal to feel sad, guilty, angry and many other emotions as you come to terms with their death. Almost every thought is related to that person and it's hard to imagine life feeling normal again. Most people also have physical reactions, such as losing their appetite or falling ill more easily. 
Some days are especially tough, and these days can manifest differently for different age groups. A teenager might express to you that they're struggling during a conversation, while a child is more likely to express it through their behaviour. These tough days can also occur at seemingly random times and are not limited to immediately after the bereavement. For this reason, there is no rule on when you should seek support. 
Over time, with the right kind of help, children and young people can process their grief and go on to live happy, healthy lives. The grief may never completely go away, but it will become a smaller part of them as they grow and find new ways to support themselves, and as other people find new ways to support them.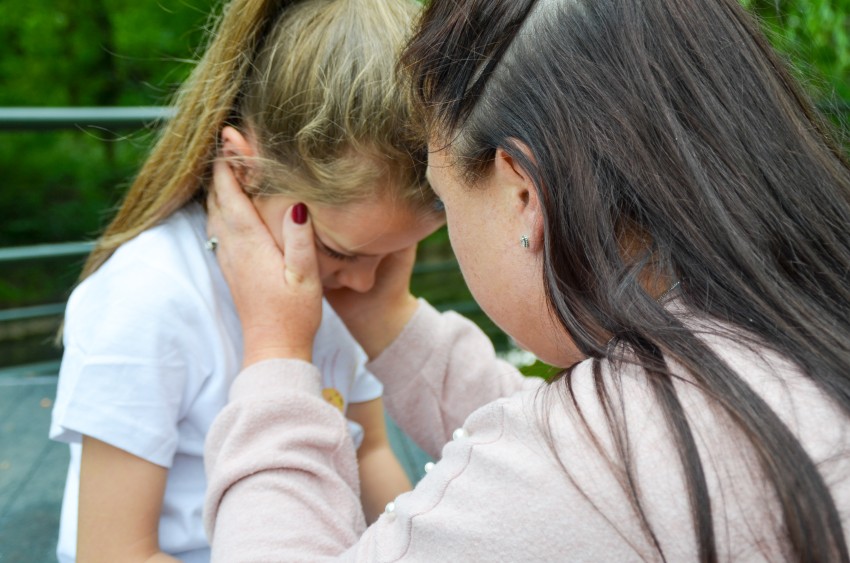 Barriers to bereavement support
If a child or young person has complicated feelings about their bereavement, or experiences emotions they don't think they should be experiencing, such as relief, they are more likely to avoid seeking support. For this reason, it's important to reassure them that there is no correct way to experience grief and it's not always as simple as feeling sad. 
Some children might also struggle to acknowledge their grief, or purposefully not talk about it as a way of avoiding their feelings. This is very common but can also lead to lots of negative consequences, which is why we suggest encouraging children and young people to speak openly about honestly about their feelings without fear of being judged. 
For everyone, but young people especially, death is as much about dealing with change as dealing with grief, and being able to express their worries is a hugely important first step to overcoming them. Sometimes, something as simple as listening can have a big impact.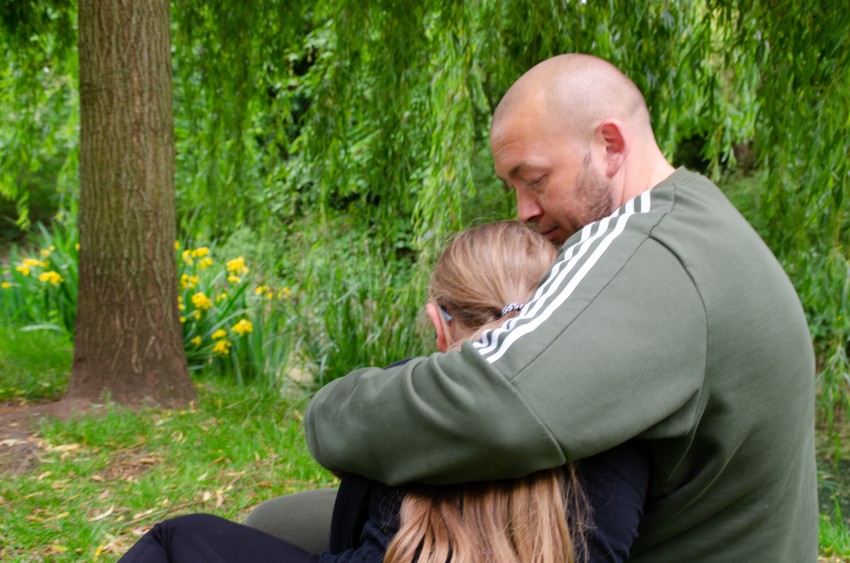 What types of support are available for a bereaved child?
There are multiple avenues of support available to children and young people experiencing grief, and which one they should go down depends on the type of help they need. Most people like to seek support with the people closest to them, such as family and close friends who may also share their grief and are able to understand what they're going through. 
Sometimes, children and young people may want to talk to someone more distant from the bereavement. There can be multiple reasons for this, such as a child not wanting to speak to their parent in case it makes them sad, or feeling they can be more open about their emotions if the person they're speaking to doesn't know the person who died.  
In cases like this, it could be helpful for them to speak to a teacher or any trusted adult they feel comfortable around. Teenagers and young adults may also want to consider attending bereavement clubs and support groups, where they can discuss their bereavement with others in similar situations. They might also want to consider going to a bereavement support worker who can help them process their emotions.  
If a child or young person is particularly struggling (and shows prolonged issues) then we recommend chatting to your GP, who may make a referral to assist with their grief.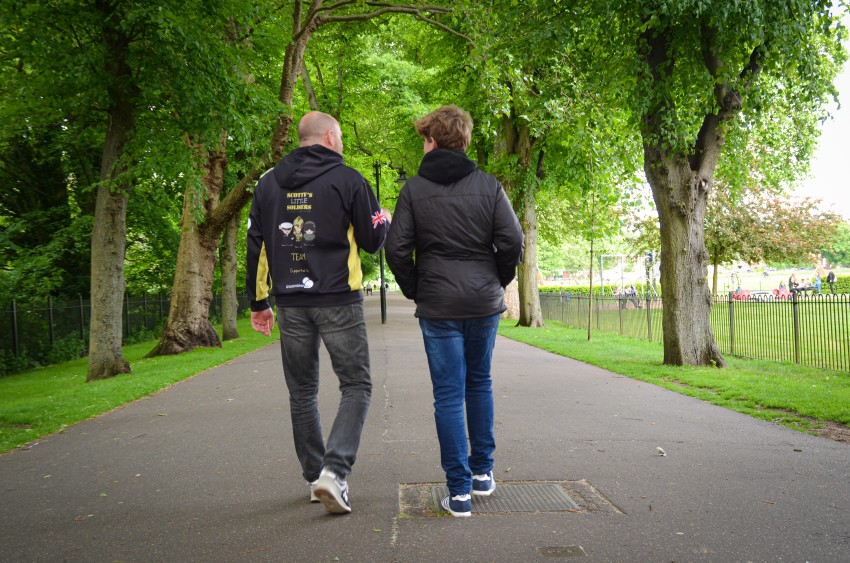 For further bereavement guidance, listen to Help Me, I'm Grieving – the podcast series on which this article is based. The podcast follows a series of conversations between Lorna Vyse, a child bereavement specialist at Scotty's Little Soldiers, and Ben, who experienced childhood bereavement.   
Scotty's Little Soldiers is a charity dedicated to supporting children and young people (0 to 25 years) who have experienced the death of a parent who served in the British Armed Forces.   
Inspired by the experience of Army widow Nikki Scott, following the death of her husband Corporal Lee Scott in Afghanistan in 2009, the charity, which was set up in 2010, provides support and guidance to hundreds of bereaved military children and young people throughout their childhood.   
Scotty's provides its members with access to bereavement support, outstanding development opportunities and the chance to smile again.  
If you know a bereaved military child or young person who could benefit from Scotty's specialised bereavement support, visit our Get Support page.
More childhood bereavement resources