Why digital marketing is a vital tool for charities
2023-01-20
Digital marketing is a vital tool for charities to share their mission and gain support for the work that they do. For any organisation, your online presence can make-or-break your business, and a charity is no different. Your website, social media, email marketing are all such powerful tools in raising awareness of your cause, while raising the funds to support that work. These days, it's simple. If people can't find you online, how are they going to know about you or support you?
The charity sector still leans very heavily on traditional forms of marketing, which means there is great opportunity for those who can use platforms well to dominate in their niche and to really become authoritative voices on their specialist subject. For instance, Scotty's Little Soldiers provide specialist bereavement support for bereaved military children and young people, so we focus on giving our young people a voice.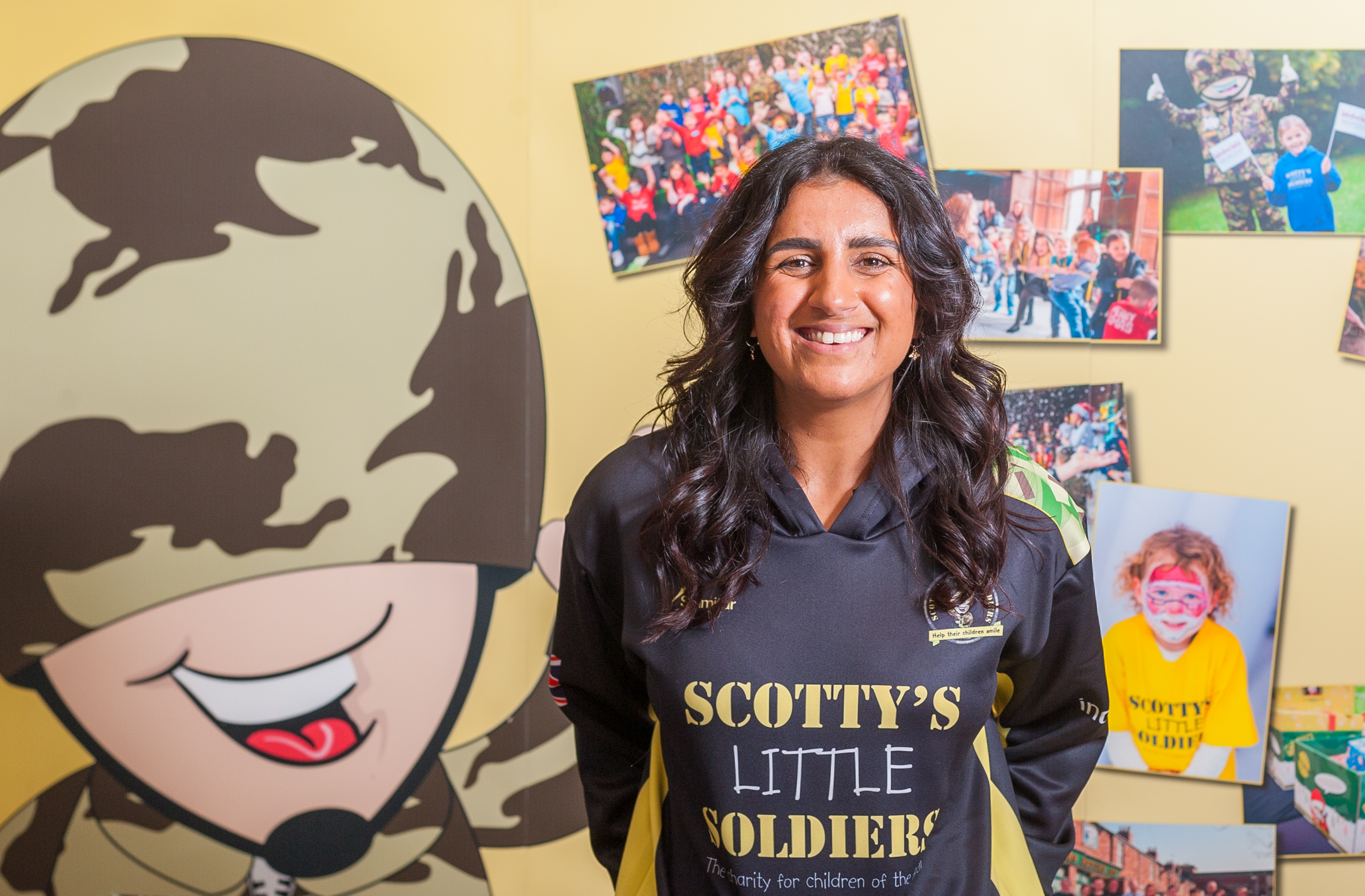 Do charities need digital marketing?
Ten years ago, charities focused more of their efforts on door-to-door and bucket collections, but the digital landscape has changed, and we must keep up with it. Increased use of social media, email and even Google searches in our daily lives has given us more opportunities than ever to directly reach our supporters in greater numbers at the click of a button. So, the short answer is yes! 
Digital marketing can transform the ways charities generate income and support.
It creates new opportunities for targeting supporters through paid advertising and Google Ads.
It can mean developing influencer strategies and focusing on SEO optimised content creation.
There are so many ways of using digital marketing and social media strategy to reach your audience and communicate with them every single day. It means a daily battle with algorithms and constantly evolving platforms, but when you get it just right, it can truly make a difference.
How can digital marketing improve digital fundraising?
Taking a digital approach to fundraising provides charities with the opportunity to have maximum impact with supporters while working with limited manpower. Often where a whole marketing team would work on projects in a business, many charities will have smaller teams or even volunteers.  
Using digital tools such as social media platforms like Instagram, Tik Tok, Facebook, LinkedIn, Twitter and even YouTube, provides a free way to reach out to supporters directly via their phones and computers. Where non-profit communications may have relied on post, phone calls or face-to-face contact previously, you can now reach thousands of people simultaneously through one email. Non-profit organisations may have relied on the media, television coverage, word-of-mouth and even methods like leaflets through doors in the past, but digital marketing provides new ways to spread your mission.  
That's not to say more traditional marketing and PR are no longer useful, just that marketing is ever-evolving as technology develops and it's important to constantly assess your communications strategy and whether your techniques are continuing to have the greatest impact. 
Want to support Scotty's? You could fundraise, take on a challenge, make a donation or even stock up on Scotty's merchandise. Click here to get involved.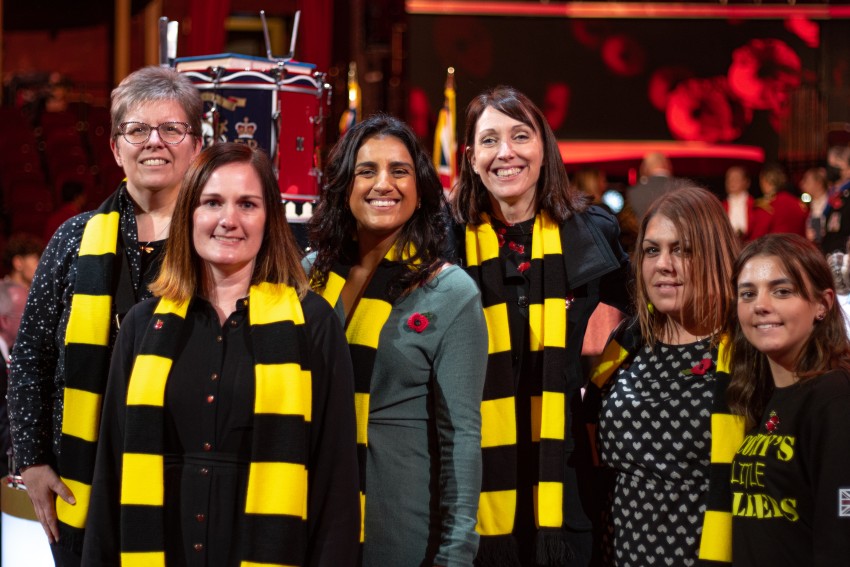 Who leads digital marketing at Scotty's Little Soldiers?
I'm Lucy and I joined the Scotty's Little Soldiers team in March 2021 to focus on developing the military charity's use of their social media platforms. It wasn't long before my background in digital marketing helped me to identify key areas the organisation needed to focus on to further develop brand awareness, the marketing of fundraising and income generation, website development, SEO and many more. Currently, my role is focused on driving recruitment, working with our external web development company and driving strategy around all digital marketing platforms & SEO. I oversee our social media channels and we now have two social media interns who manage these and our email marketing day-to-day.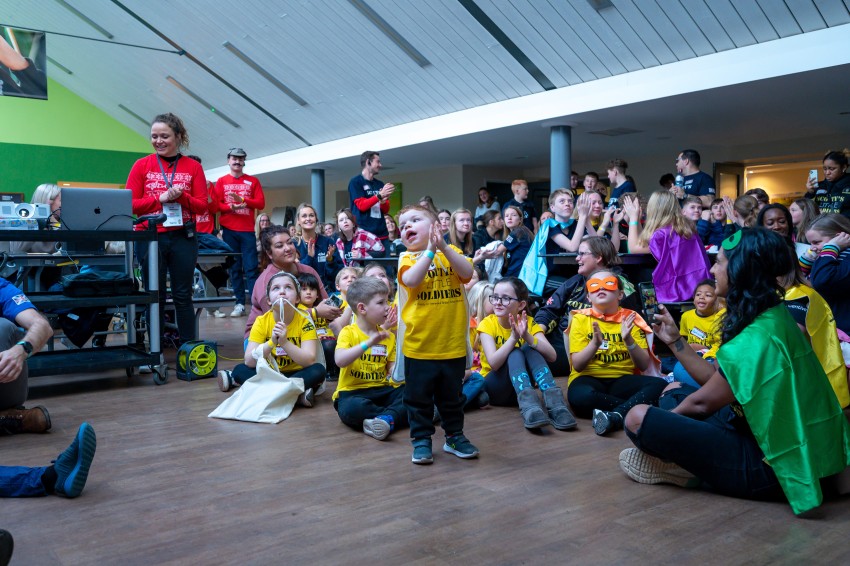 What did you do before you worked at a charity?
Previously I've worked as a journalist for 6+ newspapers across the East of England – this is when I first came across Scotty's, when interviewing charity founder, Nikki Scott, during the early days of the charity. I worked remotely while travelling the world full time for 8 years, including a year working in SEO while living in Germany, during which I was creating content for The Independent, The Evening Standard and The Telegraph websites. I have worked for myself, taking on freelance SEO and social media clients and offering services including delivering brand and marketing strategies. I developed the digital marketing strategy for Duty To Care, a charity which launched at the height of the pandemic to provide mental health and wellbeing services for NHS staff. 
Alongside working at Scotty's Little Soldiers, I also run a successful solo female travel blog, Absolutely Lucy, and work as a content creator for international travel and lifestyle brands. This is possible, in part, because of the benefits of unlimited holiday, flexible working and hybrid office and remote working. Thanks to the flexibility and autonomy I have over my role, I have been able to work from my camper van while travelling the UK, I have been able to join in press trips to the USA and across Europe, and I have been able to take up public speaking opportunities at festivals.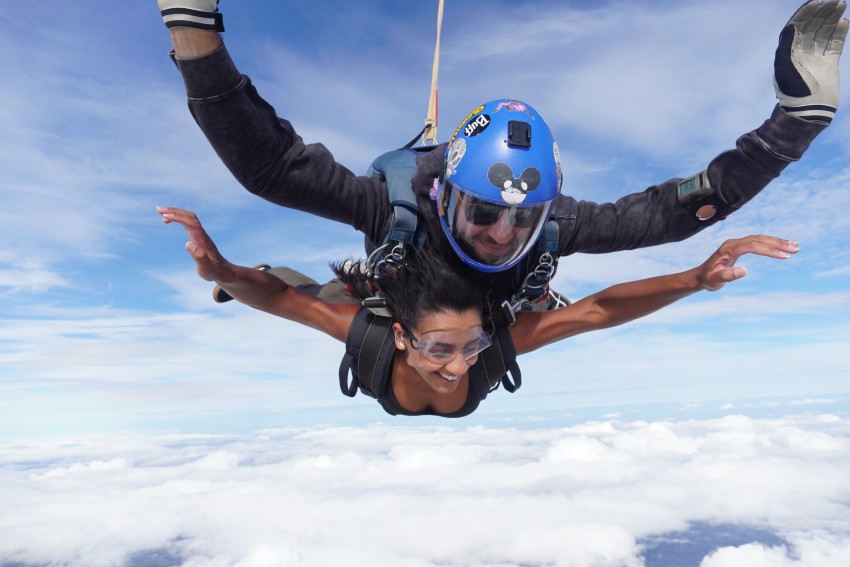 4 things I've learned about digital marketing while working for a charity:
The most powerful tool you have is storytelling. Charities have access to powerful and thought-provoking stories direct from individuals who use their service. In our case, bereaved military families. What is important is finding the balance between sharing their stories and promoting the vital bereavement support service we provide, while respecting the families' privacy.
You cannot do it all. One of the biggest learning curves for Scotty's Little Soldiers over the last year was that just because we can do it all, it doesn't mean we should. This year, we have a very focused brand strategy around the goals we, as a charity, want to achieve. It means that anything that isn't in line with the charity's goals is not a priority.
Search Engine Optimisation is the glue that holds everything together! I'm currently leading SEO training for various members of the team because SEO underpins the success of so many things we do. From marketing, to recruitment, and even to income generation such as merchandising and fundraising.
Your role will constantly evolve and change to suit the needs of the charity. If you're working the same role one year to the next, your role is not having the greatest impact.
How I secured a Social Media Co-Ordinator role at Scotty's:
Before the pandemic, I hadn't considered working for a non-profit organisation but for me, the opportunity came up after I relocated to my hometown. I was freelancing as a journalist when I came across the Scotty's Little Soldiers recruitment website and saw that they had previously been looking for someone to manage their social media / digital marketing. Although they weren't actively recruiting for this role at the time, I reached out via email and found they were still in need of someone to fill this role. We decided on a three-month trial period and at the end of this, I was taken on full time.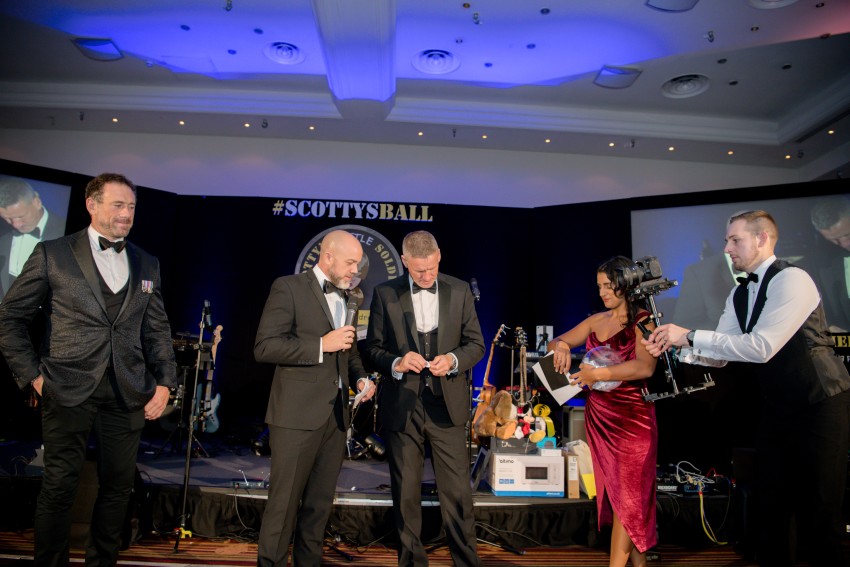 Here's 6 tips for getting into NGO digital marketing:
Would you like to make a difference by working in charity digital marketing? Here's 6 ways you can instantly make yourself more employable to charities:
Update your LinkedIn profile with keywords such as "charity digital marketing" or "charity social media" – ever since I added these to my profile, I've received several job offers and enquiries from other organisations.
Volunteer your services – gaining work experience with a charity is invaluable for your CV. My experience of developing a digital marketing strategy for another charitable organisation, even though a volunteer role, is one thing that stood out when I reached out to Scotty's Little Soldiers.
Develop a portfolio / social media following / website – it really helps to have something to show off your skills whether that is building a following, web development, or examples of successful digital marketing for brands.
Actively reach out to charities and market yourself to them even if they are not currently recruiting. Some charities are not able to actively recruit, but if the right person comes along, they will have space for them, or at least keep them on file until an opportunity arises.
Make sure you follow charities on social media / website / email and keep up-to-date with their content. If you see gaps where they could be doing more, is it worth going to them with a pitch for how you could support them? While they might not have the funding for someone in-house, they might benefit from freelance support.
Visit Youtube Social Impact for useful video content around marketing for non-profits and NGOs. There are also lots of useful resources available online which can help you apply your digital marketing skills to a promoting a charity.
Would you like to work at Scotty's Little Soldiers?
Want to make a difference in the lives of bereaved military children? Scotty's Little Soldiers are a £1.5m UK national charity which provides specialist support for bereaved military children and young people (aged 0-25).  
We supported 591 young people in 2022, we have a long-term goal to be supporting over 1,000 children and young people by 2030 and will need to grow our income streams to around £3m to achieve this. We're growing fast and since I joined the team has more than doubled in size as we work towards achieving this goal. 
We deliver 4 Family Programmes; SMILES, SUPPORT, STRIDES and SPRINGBOARD, which provide a range of emotional and educational support for bereaved military families.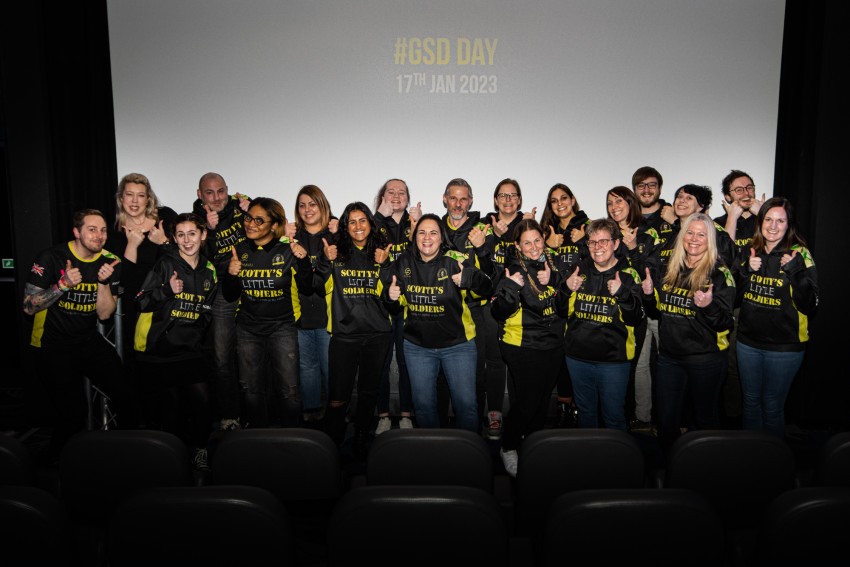 Find Out More About Scotty's