Army veteran takes on gruelling 186-mile race in support of bereaved military children
2022-06-15
When he first started cycling 6 years ago, Household Cavalry and British Army veteran Sean Cleary could barely ride more than 12 miles. This month, he is travelling to Sweden to compete in the Vätternrundan, a 186-mile bicycle race around the colossal Lake Vättern. And he's doing it all in support of Scotty's Little Soldiers – the charity for bereaved military children.
"As a dad and ex-military boy myself, I've always wanted to help those charities that support the families of people who have served or are serving," says Sean. "I was chatting to some friends who mentioned they were raising money for Scotty's Little Soldiers and I was keen to get involved, especially since Scotty's are a smaller charity that not enough people know about. This felt like the right time to give something back."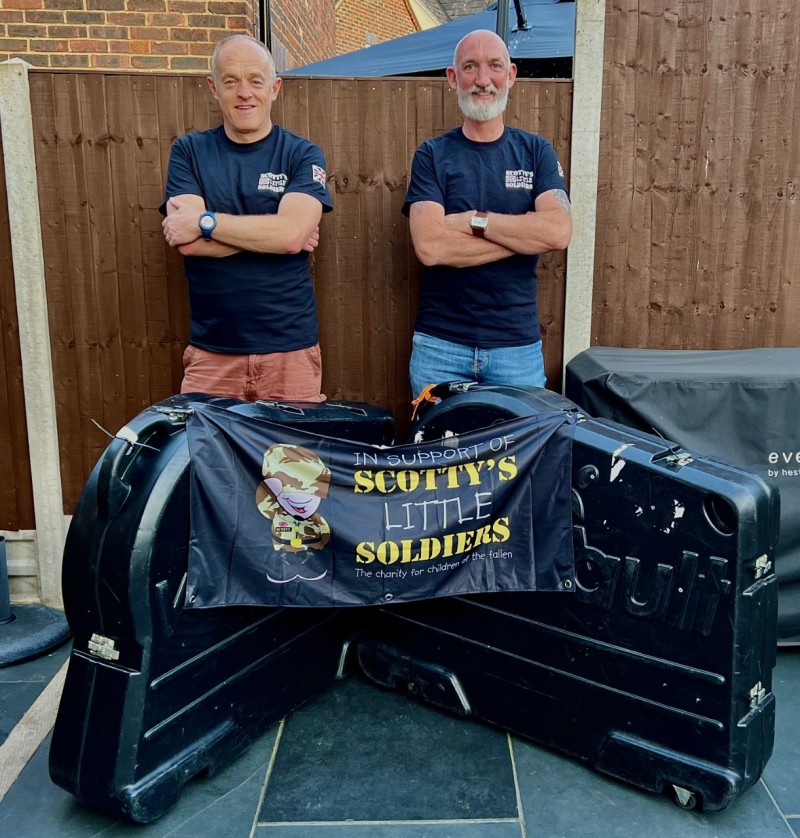 The Vätternrundan takes place on the 18th June and is the largest recreational bike ride in the world, as well as one of the most popular. From 334 riders back in 1996, the event now regularly reaches up to 25000 participants every year. Places are highly sought after and securing a spot can be very competitive. 
Sean is undertaking the enormous 186-mile journey with his cycling partner, Frank, who is also raising funds for the charity. Together, the pair are aiming to complete the challenge in an impressive 10.5 hours. 
"It's very much mind over body. A big part of it is getting yourself used to spending 11 hours sat on a saddle. Of course, it still helps to have a good base-level of fitness. I played a lot of sport until about 6 or 7 years ago when I had a bit of an accident and had to stop, so jumped on a bike instead. I quickly got involved with a cycle group and my military background led me to take on those longer, more intensive endurance events. Having that goal of doing something good for a charity really focuses you."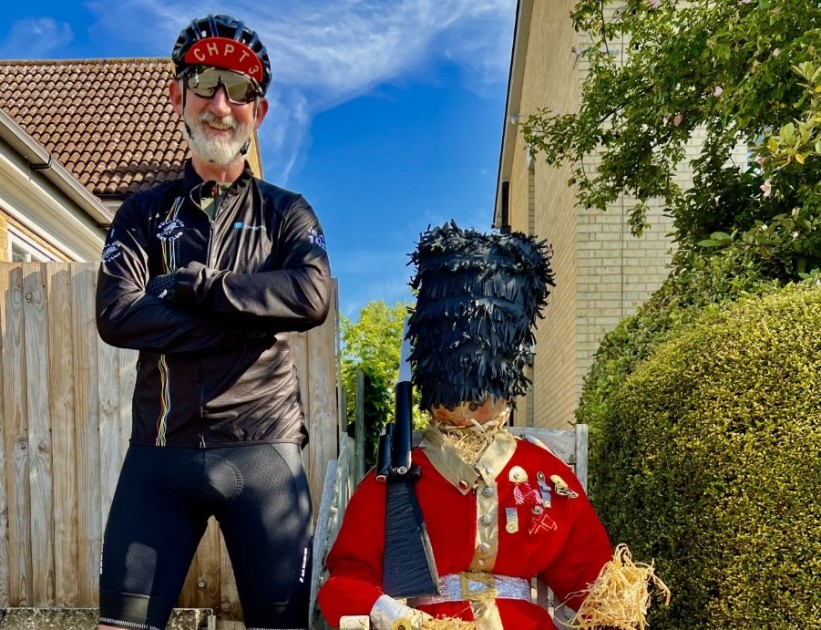 The Vätternrundan isn't the only cycling challenge taking place soon. If you also want to fundraise for Scotty's, why not take part in the Tour de Scotty this July? We're challenging supporters to ride either 250 or 500 miles (or more) over the month, all the while raising vital funds for children and young people who have experienced the death of a parent who served in the British Armed Forces. Supporters can go at their own pace, taking to the road or cycling indoors on an exercise bike.  
"Cycling keeps me fit, keeps me active and gets me out in the fresh air," says Sean. "It allows me to experience environments I wouldn't see if I was sat in a vehicle. It can be a hard grind preparing for an event, but once you get to the top of those high climbs and take a minute to look around you and admire the view it all feels worth it. It's not about coming first, it's about your life goals – hitting those targets you set for yourself."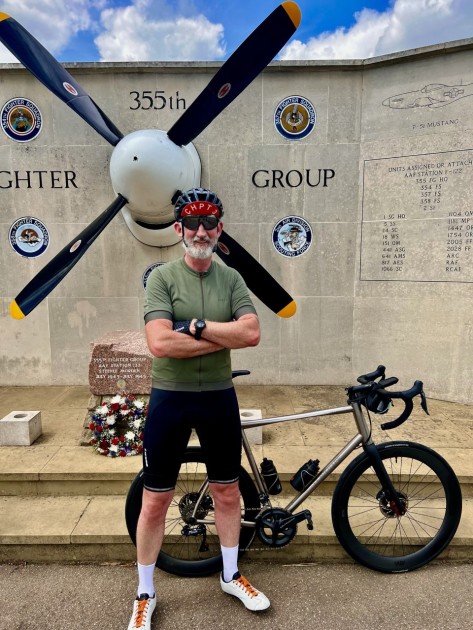 But what if you've never attempted a cycling challenge before? What if you want to get involved but aren't sure if you're prepared? Sean has some clear advice: 
"Join a cycle club. A club can teach you the right techniques, tell you about the best equipment and give you a basic training plan to follow. Plus, you'll be doing that training with likeminded people and won't have to worry about biking around on your own. The cycling world is so vast that having people to guide you in the right direction is invaluable... Take it at sensible pace, be persistent and join a cycle club."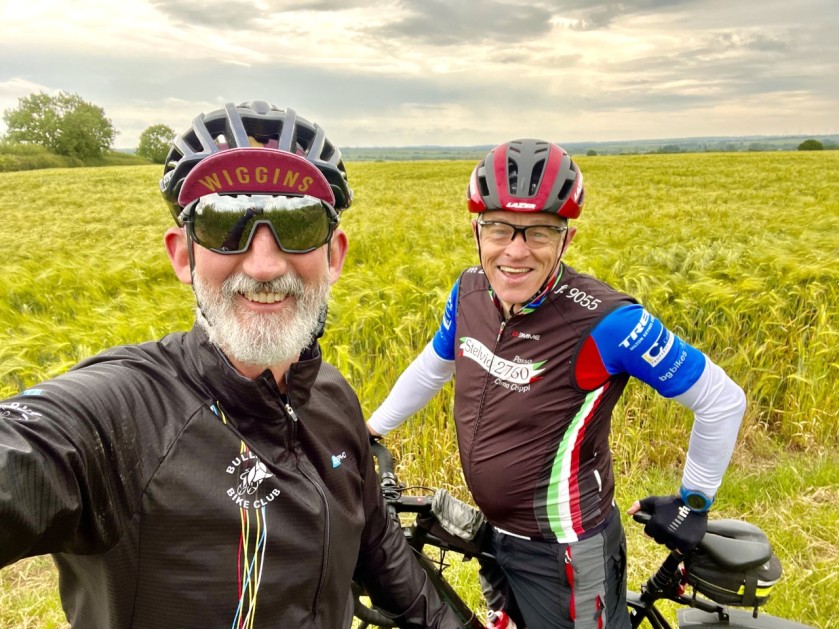 Scotty's Little Soldiers is a charity dedicated to supporting children and young people (0 to 25 years) who have experienced the death of a parent who served in the British Armed Forces.  
Inspired by the experience of Army widow Nikki Scott, following the death of her husband Corporal Lee Scott in Afghanistan in 2009, the charity, which was set up in 2010, provides support and guidance to hundreds of bereaved military children and young people throughout their childhood. 
 Services offered to Scotty's members include access to child bereavement support, guidance to parents and carers, personal education and learning assistance (including grants), and fun activities such as holiday respite breaks and group events. These are all designed to remind the children and young people supported by Scotty's that they are not alone.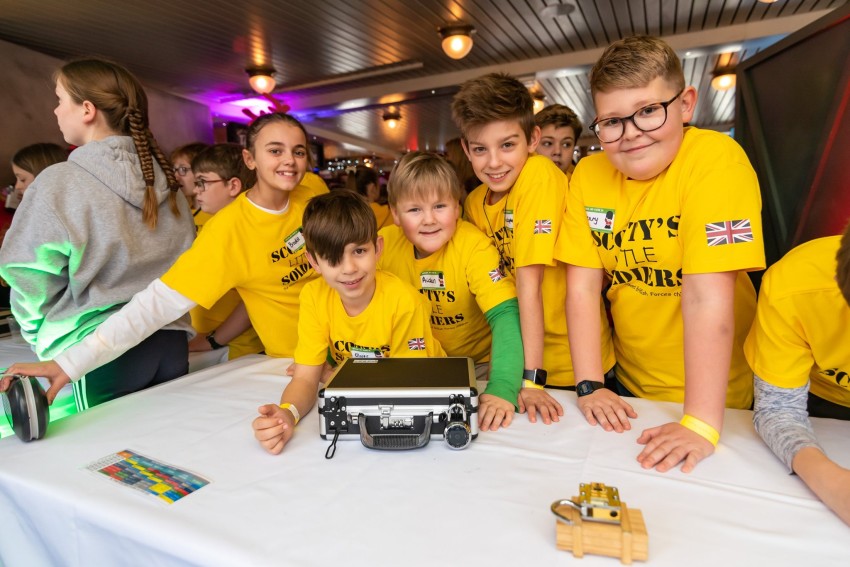 Nikki says: "The Vätternrundan is a huge challenge and I'm so grateful to Sean and Frank for choosing to fundraise for Scotty's. 186 miles is an incredible distance for anyone to cycle, let alone in 10 hours! Sean's dedication to the charity is great to see and his advice to budding cyclists is so useful. Every mile covered and every penny raised helps us continue to support bereaved Forces children and young people at the times they need it most."