What financial support does Scotty's offer bereaved military families?
2023-01-10
When a parent dies, the emotional impact it has on their children can be enormous. Understandably, this is what people normally focus on when discussing bereavement, and Scotty's offer a number of ways to help our Members and Springboarders on their grieving journey. But this isn't the only way the death of a loved one can affect them.
Many families are forced to survive on one income – a position that can result in many bereaved military children and young people having to forgo benefits that others their age may take for granted. Examples include extra-curricular activities, school trips and further tuition.
Scotty's help our Members who may be at a disadvantage due to their bereavement by providing access to first class work experience opportunities and mentoring, as well as offering a range of grants that can be used to cover or contribute to a variety of extra-curricular activities – from educational opportunities to hobbies and sports that assist their wellbeing and bring a smile to their face.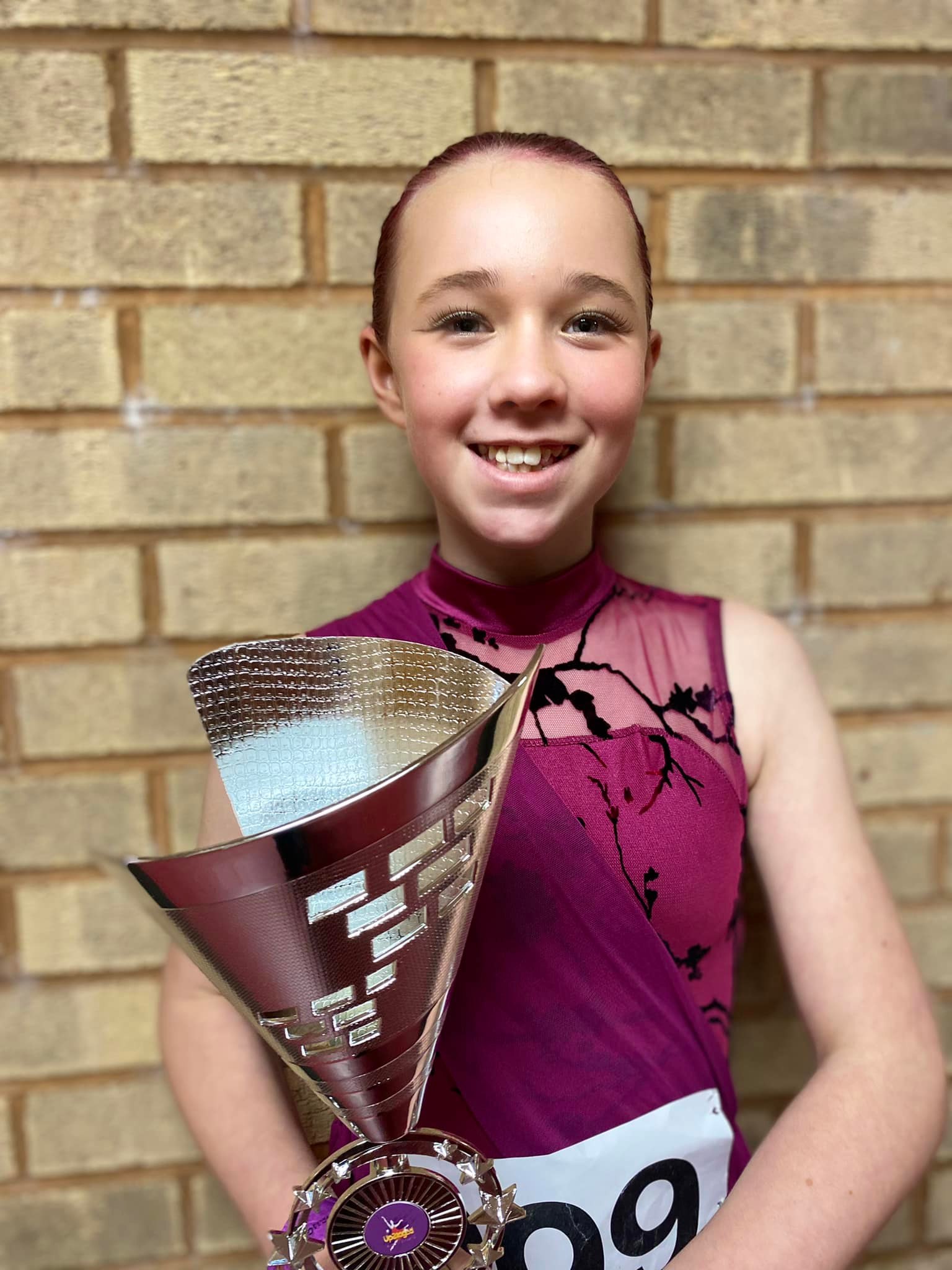 The Scotty Allowance
The Scotty Allowance is a small grant available to every Scotty Member, every year, to contribute toward to cost of activities such as school trips, sports clubs, music lessons and other extra-curricular activities. It's our most popular grant and has been used by our Members to pursue everything from the learning the fiddle to playing football. 
"The Scotty Allowance contributes to my private lessons every Tuesday," said 14-year-old Poppy, a Scotty Member and the World Brazilian Junior Jiu-Jitsu World Champion. "It's after those private lessons that I started to see a big improvement in myself and began entering competitions. I'm always using things I've learnt from my private lessons and it's definitely all that stuff that helped me win the World Championship."   
Poppy's mum added: "Financially, all these lessons aren't cheap. Especially doing it five times a week. The funding Scotty's provide has been a massive help, particularly with the cost of living and the way prices are rocketing at the moment."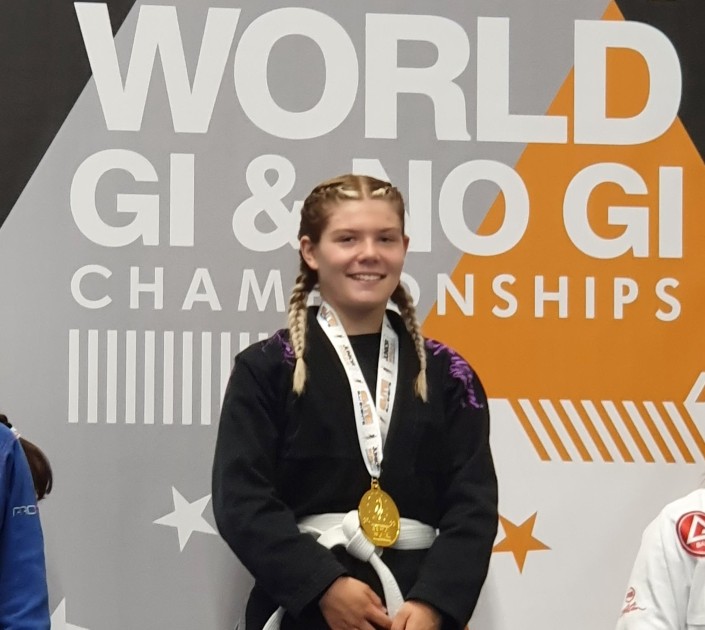 Eight-year-old Elizabeth has used the Scotty Allowance to take a harp lessons. Like most instruments, learning the harp takes a long time and lessons can be expensive, but having the allowance has taken some of the financial pressure off Elizabeth's family. 
"It's been lovely watching Elizabeth persevere with her harp lessons," said her mum. "Learning an instrument isn't something that can happen over night. It takes time, patience and determination. It would have been difficult to continue paying for the lessons without the help from the Scotty's Grants. Thank you, Scotty's, for giving her the opportunity to keep going and truly find something she loves." 
For bereaved military children and young people, hobbies and other extra-curricular activities can also be a great way to feel closer to their parent who has died. Captain Adam Betts was a fitness enthusiast and enjoyed doing CrossFit in his spare time. After his death, Adam's son, 18-year-old Luke Betts, joined Scotty's Little Soldiers and used the Scotty Allowance to pay for his sessions. 
Luke said: "Huge thank you for the Scotty's Little Soldiers Scotty Allowance. It went towards my CrossFit training. My dad used to do CrossFit and I took it up after he passed."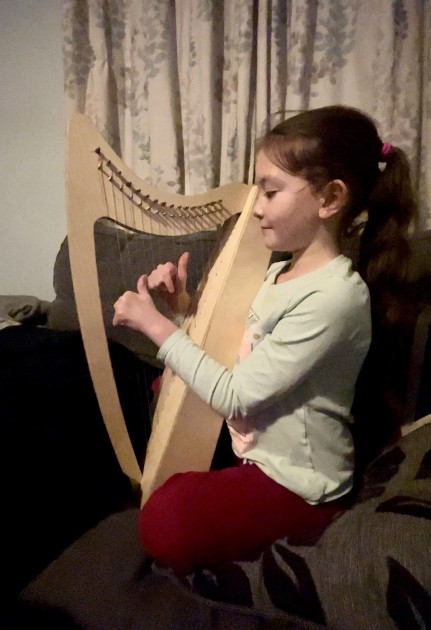 Scotty's Driving School
Scotty's Driving School is a small grant for our beneficiaries aged 17 and over to help cover the cost of driving lessons. Since introducing the grant, Scotty's have assisted many of our Members get on the road. Passing your driving test is a pivotal moment for many young people, and one in which the absence of a parent may be keenly felt.   
"Thank you, Scotty's Little Soldiers, for your grant and your support in this process," said Scotty's Springboarder, Scott. He passed on his first attempt with only 6 faults!   
Sophia is another Springboarder who benefitted from Scotty's Driving School. Her mum said: "I'm super proud of Sophia. A huge, heartfelt thanks to Scotty's for the grant, which we put towards her first 10 lessons." 
"I had a driving grant last year which was really useful for me, as I was slightly terrible at driving," said Kirsty, another of our Springboarders. "I passed in the end though. I'm really glad Scotty's could help out with that."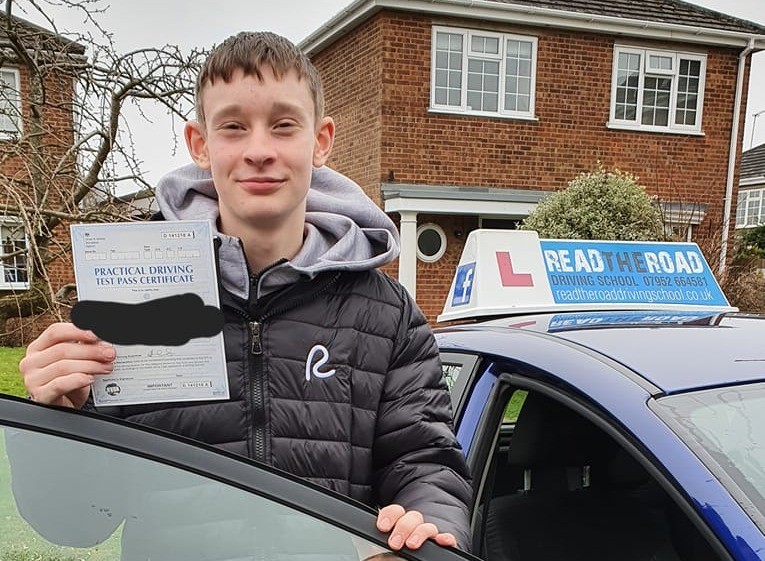 Scotty's Higher Education Grant
Scotty's Higher Education Grant is a sum of £1,000 our Springboarders can apply for to contribute towards the cost of going to university. The transition to university can create complicated feelings for many young people and is a time when our Members may miss their parent who has died even more than usual. 
18-year-old Phoebe is a Springboarder currently studying psychology at university. Her dad, AB1 James Thompson, died of melanoma when she was 10. Phoebe said: "Scotty's has inspired me to do what I want to do. Having gone through all that I went through as a child, I know I want to follow a pathway that means I can help other children, which is why I want to look at a career in child psychology. Having Scotty's support over the years has hugely influenced my decision on what to study as I've seen personally over the years how important it is." She continues: "The allowance for university is really helpful and it's also comforting to know that the support is still there. Although I'm older, there are still times when I feel emotional about what happened to dad. That won't ever go away. Knowing that there is always someone there to talk to when I need them is greatly reassuring."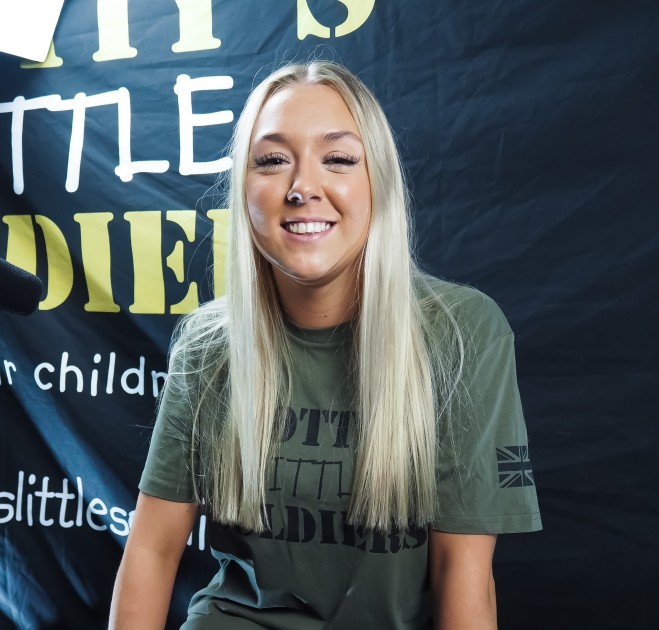 Scotty's New School Grant
Scotty's New School Grant is a £50 contribution towards the cost of starting a new school. It can be spent on anything a child may need, such as books, stationary and their uniform. Starting a new school can be difficult for any child, but for bereaved military children, who may also have to leave behind the military garrison where they grew up, move house and find a brand-new friend group, it can be especially difficult. 
"This year we applied for the new school grant to go towards school uniform, as Logan started secondary school," says Scotty mum Emma. "A big milestone in his life which would usually be shared as parents. Having the contribution feels as though we are part of a community that follows, tracks and takes an interest in the children's lives, progress and achievements. Not just to assist during hard times, but also to support and encourage them to thrive and have access to opportunities."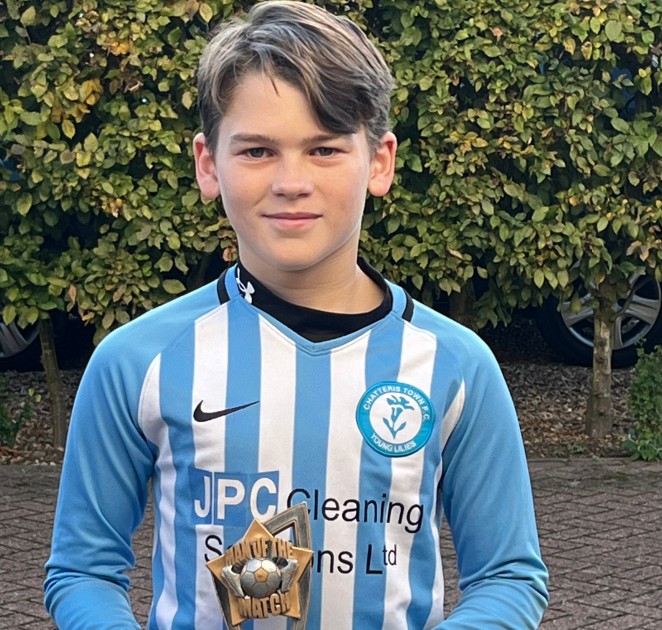 Springboard Allowance
The Springboard Allowance is a yearly grant of £100 exclusively for our Springboarders aged 18 to 25. It can be spent on anything that will help increase their social development, self-esteem and confidence or contribute towards positive health and wellbeing. This can include things like clothes for interviews, gym memberships, clubs and classes.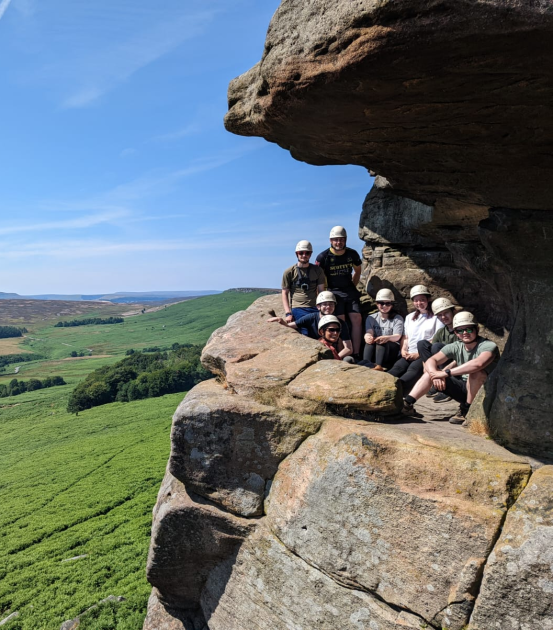 Scotty's Super Grant
Scotty's Super Grant, the largest we offer, is a one-off grant of £1000 available in emergency situations or once in a life-time opportunities that our Members and Springboarders will greatly benefit from and help them feel closer to their parent who has died. 
Scotty Member Heather was just two years old when her dad, Cpl Robin McLachlan, died in a road accident. She applied for the one-off grant to cover the cost of her Gold Duke of Edinburgh Award. Heather's joints are hypermobile, which means it can be difficult for her to walk long distances, but with Scotty's Super Grant she was able to afford the sailing option instead. 
"Being able to complete my Gold Duke of Edinburgh Award means so much to me," she said. "I really wanted to do it for my mum and to feel closer to my dad. My dad loved the outdoors, so it helped me keep his memory alive. Without the help from Scotty's, it wouldn't have been possible. It was an experience that I will never forget and I'm so grateful to Scotty's Little Soldiers for giving me this opportunity, so that I could finish something I have been working towards for over three years. I feel the experience has brought me closer to both my mum and the memory of my dad."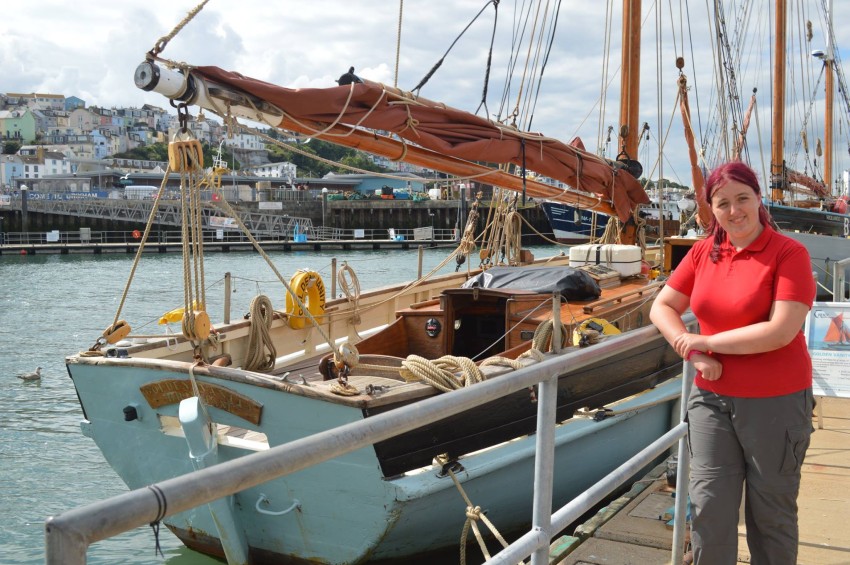 Supporting bereaved military children
Scotty's Little Soldiers is a charity dedicated to supporting children and young people (0 to 25 years) who have experienced the death of a parent who served in the British Armed Forces.     
Inspired by the experience of Army widow Nikki Scott, following the death of her husband Corporal Lee Scott in Afghanistan in 2009, the charity, which was set up in 2010, provides support and guidance to hundreds of bereaved military children and young people throughout their childhood.    
Services offered to Scotty's members include access to child bereavement support, guidance to parents and carers, personal education and learning assistance (including grants), and fun activities such as holiday respite breaks and group events. These are all designed to remind the children and young people supported by Scotty's that they are not alone.     
If you know a child or young person who has experienced the death of a parent who served in the British Armed Forces, they could be eligible for specialist bereavement support from Scotty's Little Soldiers. Hundreds of bereaved military children aren't getting the support they need but we are here to help.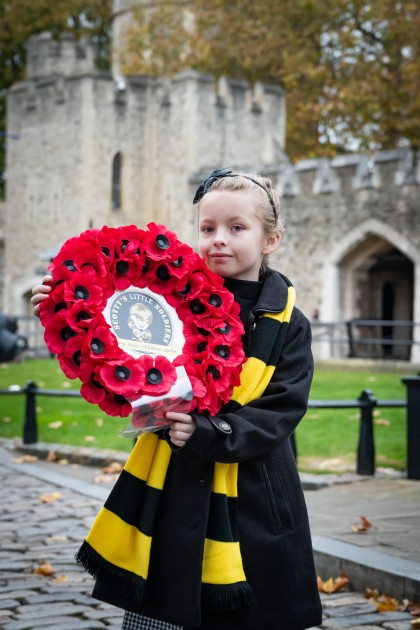 Find Out More About Scotty's