Hero of the Month: Reverend John Hill MBE (1956 - 2010)
2022-05-01
Reverend John Hill MBE was not a man who did things by halves. He was a father, philanthropist, traffic sergeant, ordained minister and, for 16 years, a chaplain of the Royal Navy. Of all his achievements, however, the thing he was most proud of was his son, Sebastian.
"He was so proud of having a son," says his wife, Caroline. "I remember him staring at Sebastian and saying 'oh, it's just so lovely to be a dad'. He was 53 when we had Sebastian, and he never thought he'd have a kid at his age. He was just delighted."
However, their time together was cut tragically short. On 15 June 2010, just seven months after his son was born, John died of a heart attack.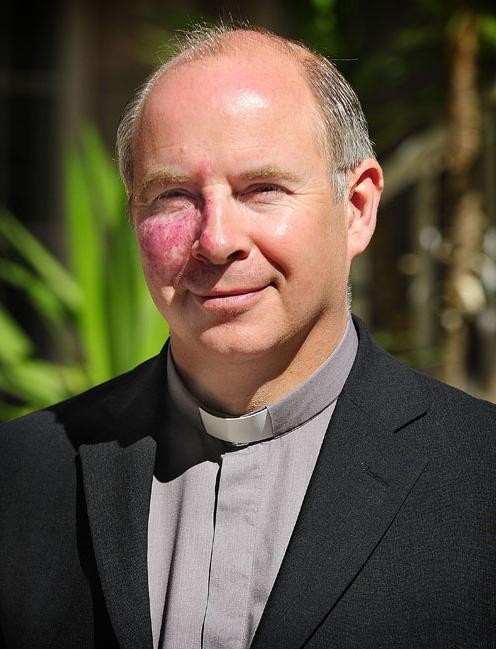 "He was away at the Royal Navy Chaplain's Conference," Caroline explains. "One of his friends called me at 7.00 in the morning. I was already up feeding Sebastian. He told me 'John's been taken away in an ambulance, they think he's had a heart attack.'" 
Growing up without his dad around has been difficult for Sebastian, but he and his mum have found ways to remember John and the time they were able to spend together as a family. 
"Since John died when Sebastian was only a baby, we don't have loads of pictures of us all. We can't pore over boxes of photos like some families, so instead we remember John by having banana splits on his birthday and other special days. No matter which restaurant John went to, if they had ice cream on the menu he would ask if they could make him a banana split. I swear, it was the only fruit he ever ate. Me and Sebastian call it a split day – a day we remember his dad."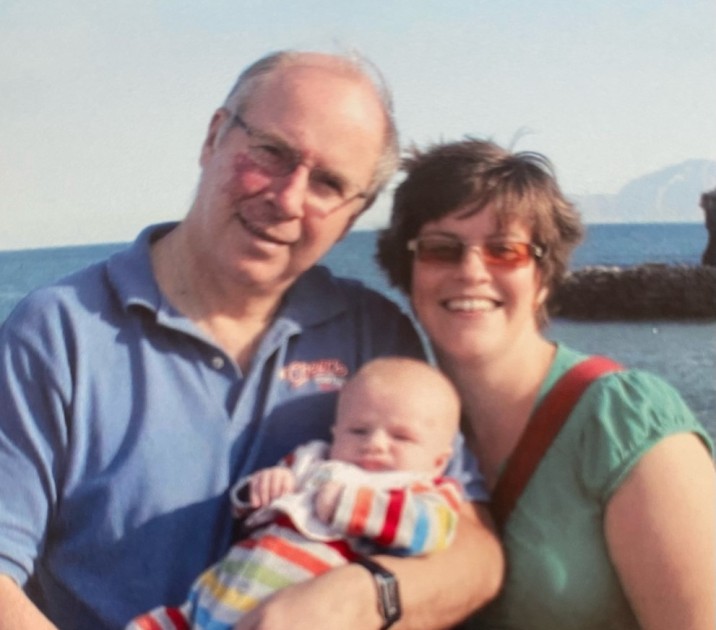 During these days, they also like to share stories about John.  
"We met when he was on the HMS Invincible and they were doing 'Get to Know Your Navy,'" says Caroline. "They came to my church and I was really curious as to who this guy was. We spoke after the service and I told him I was in charge of the Sunday school. He suggested I bring some of the kids down, and so myself, some staff and some students went to meet with him. After everything was done, he asked me out for dinner, but I said no – I'd just found out he was a minister and it had made me a bit nervous. Over the next week we called each other every day though, and we just hit it off from there."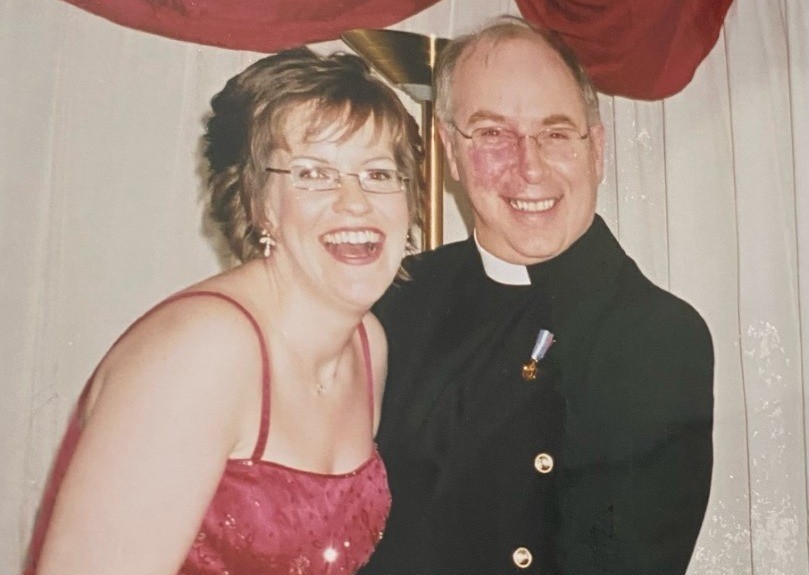 As he's grown up, Sebastian has become more and more like John. Now 12 years old, their resemblance is stronger than ever. 
"John and Sebastian are so similar." says Caroline. "They both have this drive to do things, and even stuff as small as their mannerisms are the same. He's currently sitting with his legs crossed like John used to, and he's starting to look like him as he gets a bit older as well. He's quite like his dad in general, even though he's only really had me around." 
Sebastian adds: "My dad died when I was 7 months old, so I don't really have any memories of him, but I like knowing we have stuff in common."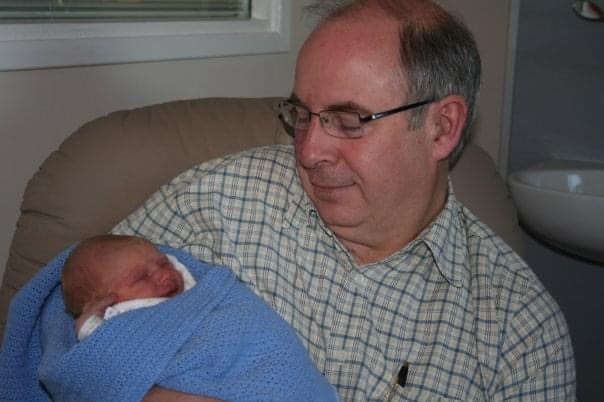 John was heavily involved with the military and well-respected within the community. Shortly before his death he appeared on the Queen's Birthday Honours list and was awarded the MBE for his years of work with HCPT, the Handicapped Children's Pilgrims Trust, continually working alongside them and facilitating charity events. 
Caroline says: "He was always the last one to leave a party, and always the one to help set it up before and clear it up after. He'd help the sailors with their weddings and baptisms, too. Even though he was the chaplain, he never used that as an excuse to pull out of anything. He was always in there with the rest of the guys." 
"We still talk to lots of my dad's friends," says Sebastian. "A lot of them give to Scotty's and donate whenever I do fundraisers as well."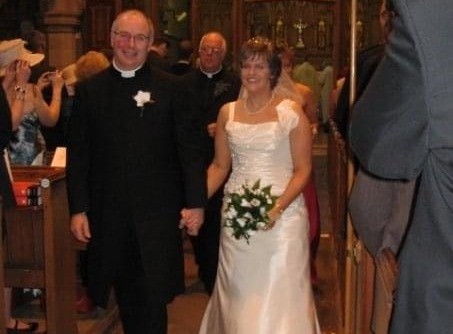 Caroline and Sebastian first heard about Scotty's Little Soldiers in 2017. They were attending Party at the Palace, honouring the children of those who have died serving in the Armed Forces. The event took place in Buckingham Palace and was hosted by the Duke and Duchess of Cambridge and Prince Harry. 
Since joining Scotty's, Sebastian has done everything he can to help others in the same situation as himself. He has run Scotty's May Marathon every year, and raised a total of over £3000 for bereaved military children and young people. 
"Scotty's is like a second family," Sebastian says. "I love everything about it and I'm always thinking of ways to help out. Me and some pals already have a couple more fundraisers planned." 
Caroline adds: "Because of Scotty's, Sebastian knows there are other people in the same boat as him, that there are other children who haven't had a parent around and understand what he's going through."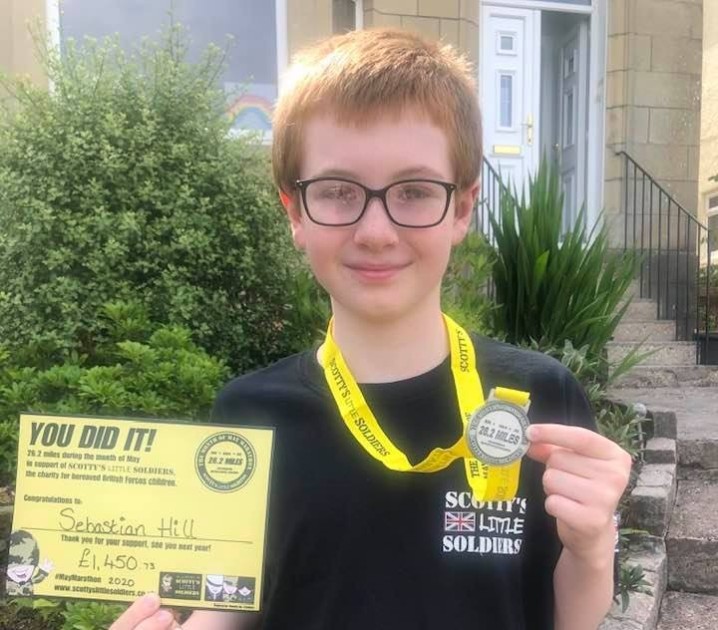 Over the years, Sebastian has benefitted from Scotty's support programmes including respite breaks with his mum, the Scotty Allowance, school transition packs and the opportunity to meet others in the same situation at the annual Scotty's Christmas party. 
"We go to the Christmas party every year and I've made so many friends," he says. "Meeting lots of other people who have lost their dad and knowing I'm not the only one is really comforting." 
"John would be super proud of him," Caroline adds. "I wish he was here to see what Sebastian is achieving. He'd be so chuffed with everything he's doing for charity – especially a charity like Scotty's, that does so much good for both children and the military."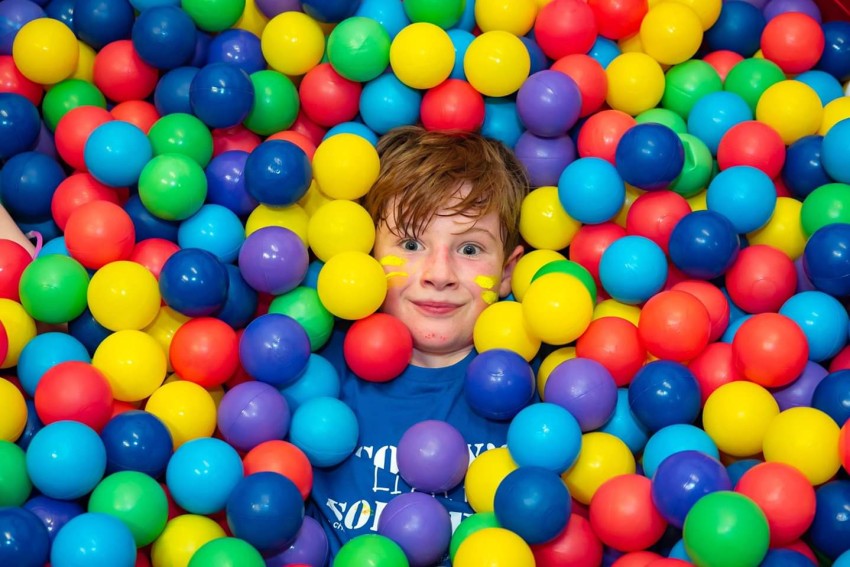 Find Out More About Scotty's...