Navy veteran runs 50-mile ultra-marathon for bereaved military children and to raise mental health awareness
2022-06-21
Ex-WRNS, Paula Shrimpton, took part in the Moray Coastal Trail 50 last month. She completed the gruelling 50-mile ultramarathon during Mental Health Awareness Week and raised £1400 for bereaved military children's charity, Scotty's Little Soldiers.
Events from early in Paula's career led her to be diagnosed with PTSD and depression – something she is very open about. It's because of her own battle with mental health, as well as her military background, that she wanted to support Scotty's.
"I know what it's like to carry grief and trauma as a young adult, so what must it be like to carry that as a child? Scotty's children have all lost a parent, have made the ultimate sacrifice, and we need to do more for them."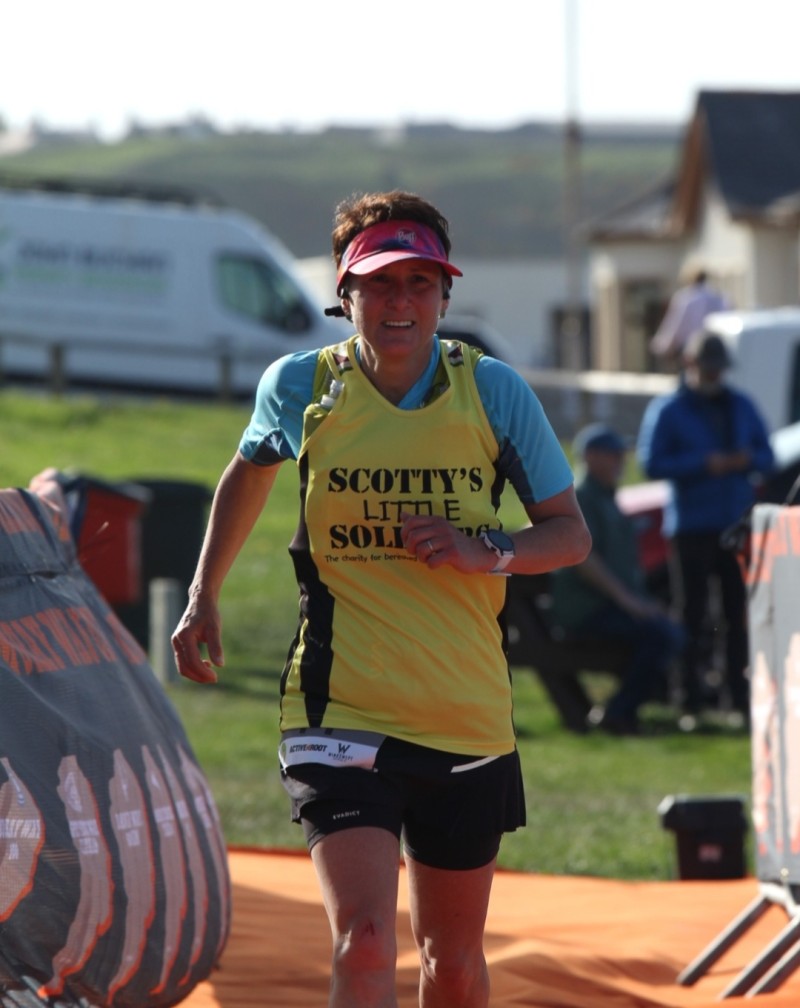 Paula, who is in her mid-fifties, has been a keen runner since she was young, but she wanted to push herself even further. The Moray Coastal Trail 50 felt like the ultimate challenge 
"It took 10 hours and 6 minutes to reach the finish line, the longest distance I've ever covered! By the end I had nothing left in me, but the thought of not letting the charity down kept me going. If just one child benefits from my efforts, then it was worth it." 
Something else that helped Paula along was the sight of the beautiful Scottish coastline. These views are one of the main reasons she took up trail running. 
"When you finish a road race all anybody ever asks is "what was your time?" When you finish a trail people ask "did you enjoy the scenery? Did you have fun?" It's much more about the experience... I was running a trail one morning, training for the Ultra Moray, when I looked to my right and saw a bunch of deer running alongside me with a white stag at the front. It was just incredible. I've never experienced something like that before and I don't think I'll ever experience it again. You don't get that in a road race."
As her feet crossed the finish line, Paula knew she hadn't only completed the epic 50-mile ultramarathon, she had also proved to herself how much she was capable of.  
"I've always struggled to believe in myself, but after the trail I just felt like standing up and saying to the world, 'Yeah, here I am. I can do it and I did do it.' It was a really important moment for me, like I'm opening the page on a new chapter." 
In the process, she also raised over £1400 for Scotty's Little Soldiers – money that will go to ensuring the charity can continue to support the emotional wellbeing of bereaved military children. 
"It felt great. Lots of the money came from running friends who knew what this meant to me, but a fair amount came from total strangers! People were so generous, especially given how the world is at the moment." 
Paula's dedication to mental health awareness is not the only reason she chose to fundraise for Scotty's, however. Coming from a military family herself, she understands how isolated some military children can feel and believes in the importance of maintaining a strong connection to the Armed Forces – something Scotty's help provide. 
"There's a huge military history in my family. My grandfather was a paraglider in the D-Day landings, my father and uncle are both ex-Army, I have cousins that are also ex-Navy. The military has always been part of our lives. I know the sense of family that comes from being part of a service community, but I also know the feeling of detachment when that family is taken away. I found out about Scotty's while watching Remembrance coverage a few years ago and I could immediately see that community spirit."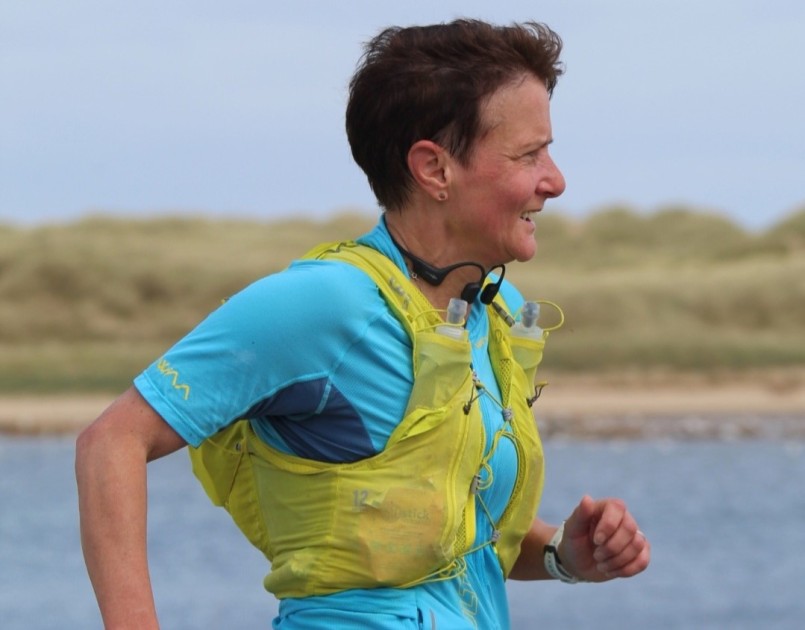 Scotty's Little Soldiers is a charity dedicated to supporting children and young people (0 to 25 years) who have experienced the death of a parent who served in the British Armed Forces. 
Inspired by the experience of Army widow Nikki Scott, following the death of her husband Corporal Lee Scott in Afghanistan in 2009, the charity, which was set up in 2010, provides support and guidance to hundreds of bereaved military children and young people throughout their childhood. 
Scotty's provides its members with access to bereavement support, outstanding development opportunities and the chance to smile again.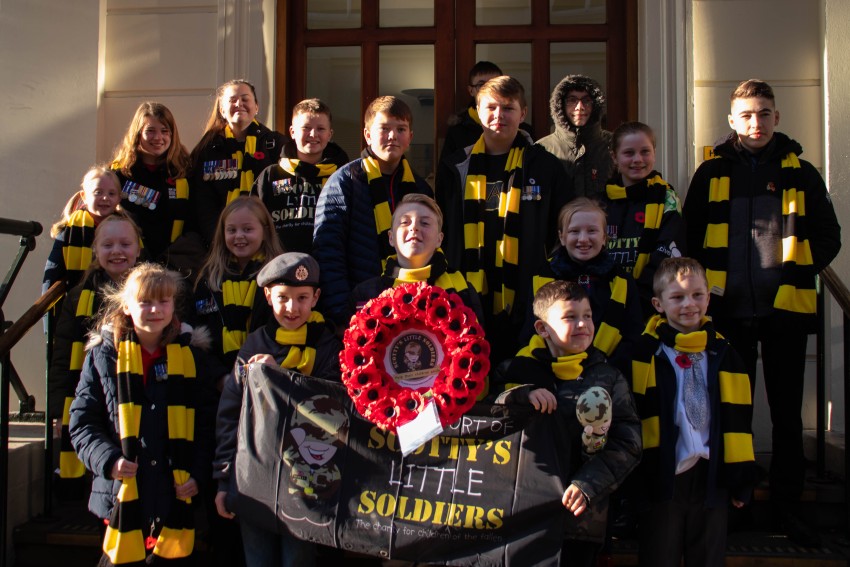 The charity's founder, Nikki Scott, said: "Paula's journey wasn't easy, but she's come out the other end stronger than ever. 50 miles is a huge distance for anyone to run, and the way she's used her achievement to help others who may be struggling is inspirational. Mental health is so important, especially for our members who have experienced the death of a parent, and every penny Paula has raised helps make sure all those children continue to have the support they need." 
Find Out More About Scotty's...