Why Scotty Breaks Matter: The Benefits for Bereaved Military Children
2023-03-21
After Nikki Scott's husband, Cpl Lee Scott, was killed in Afghanistan, the impact on their children was devastating.
"It felt like the end of the world," says Nikki. "The most painful thing was knowing our two children would have to go through life without their daddy. Our daughter, Brooke, was just 7 months old and would have no memories of him. Our son, Kai, was 5 years old, and became a completely different child. It was like the light disappeared from his eyes."
But, nine months after his dad's death, a holiday allowed 5-year-old Kai to smile again.
"My happy little boy wasn't the same child after Lee was killed. Seeing his sad face was utterly heart-breaking. But my cousin convinced me to take the kids on holiday and that's when I saw Kai laughing and smiling for the first time since Lee died."
Nikki returned from holiday and immediately started researching support for bereaved military children, but the results were extremely limited.
"Having seen the difference that holiday made to Kai, I wanted to be able to do the same for other children. I also wanted my kids to feel connected to other children in the same situation as them."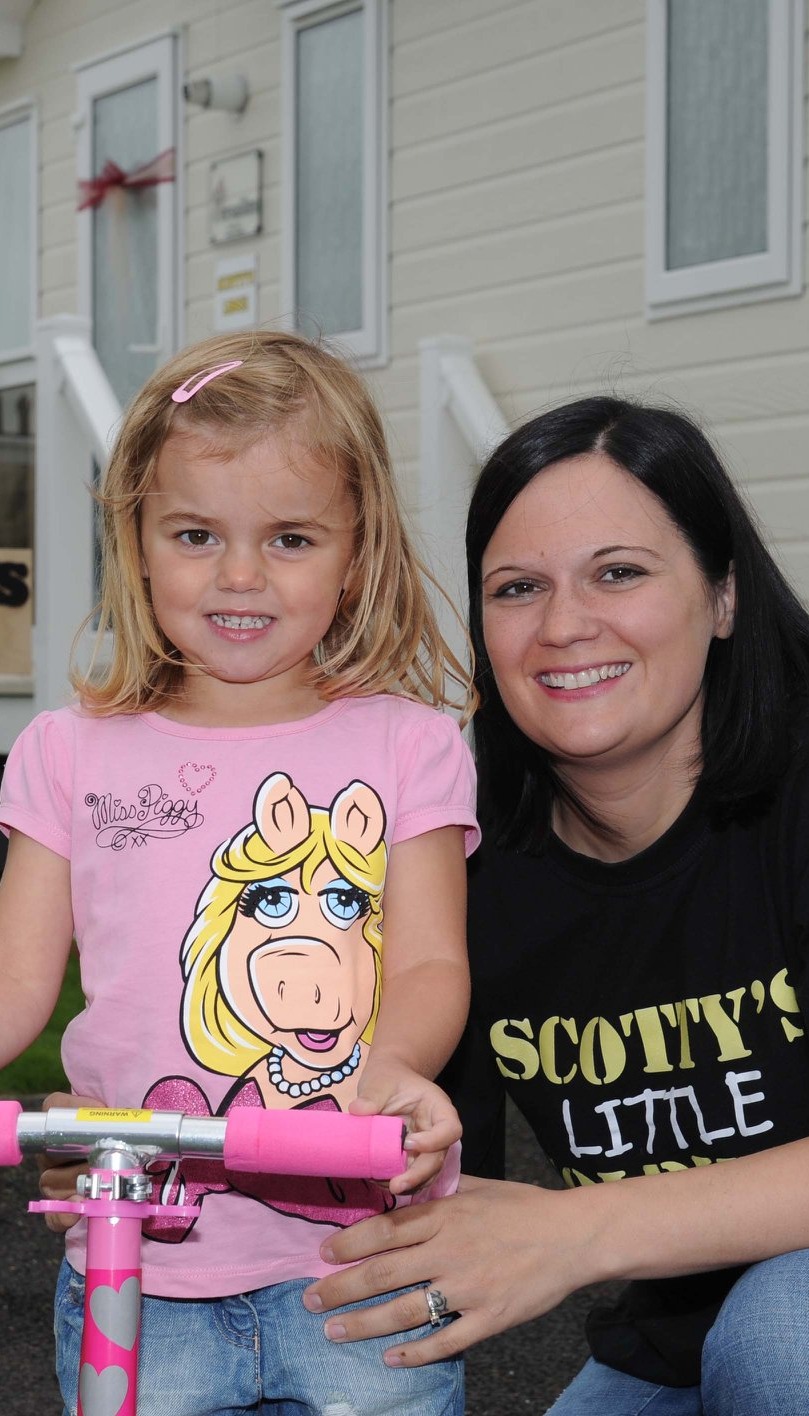 A chance to reflect
Nikki created Scotty's Little Soldiers, the charity for bereaved military children, and immediately started raising funds to buy a holiday home for other bereaved Forces families. In July 2012, her hard work finally paid off, and the first Scotty lodge opened in Seashore, Great Yarmouth. The very same night, a Scotty family stayed in the lodge for the first time. 
"The importance of some time away with the family is massive," explains Nikki. "There's so much to deal with after the death of a loved one and being able to escape your daily life, reflect and have some quality family time can make a world of difference. It can also provide an opportunity for those conversations about your loved one to naturally happen. It's a chance for the family to make some new happy memories and smile again." 
For newly bereaved military children, Scotty's respite breaks are often the first time they have been away without their parent. This can lead to some complicated feelings and be an emotional situation for many young people, which is why knowing Scotty's are there can make such a positive difference.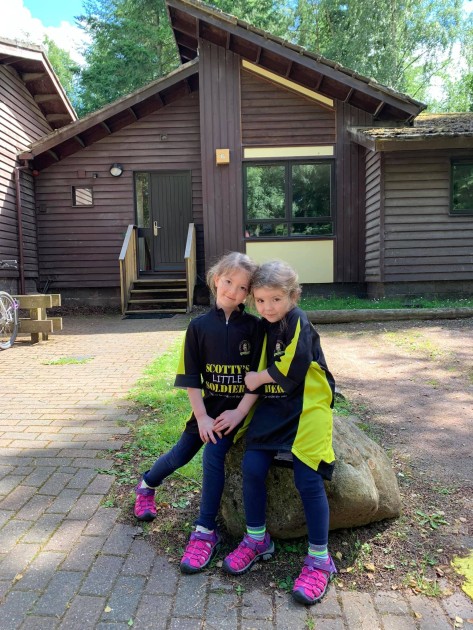 Scotty's lodges
Since our first lodge opened at Great Yarmouth in 2012, Scotty's have purchased more lodges all around the UK, including Blackpool, Berwick-Upon-Tweed, Dorset, Sussex and two at our most popular spot, Devon Cliffs. In addition, we also offer respite breaks at Butlins, Alton Towers and Center Parcs.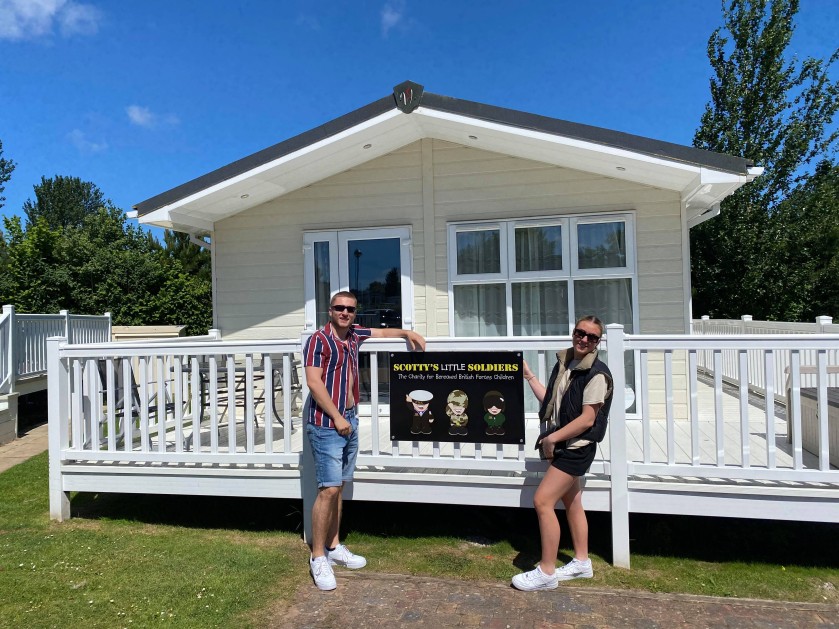 "We're holding their hand"
All of Scotty's breaks and lodges are organised by Hayley, who makes sure that everything is in place to make the breaks stress free and enjoyable for our families. 
She says: "The lodges are quite luxurious and when the families arrive they receive a welcome pack so they can start enjoying their stay straight away," says Hayley. "They are also given information about the site and suggestions for fun things to try while they're there. The families also have use a privilege card which entitles them to an on-site discount. 
"The idea is that the holiday is hassle free. It's hard for families to go away with a member of the family missing, but because it's a Scotty break it feels like we're holding their hand."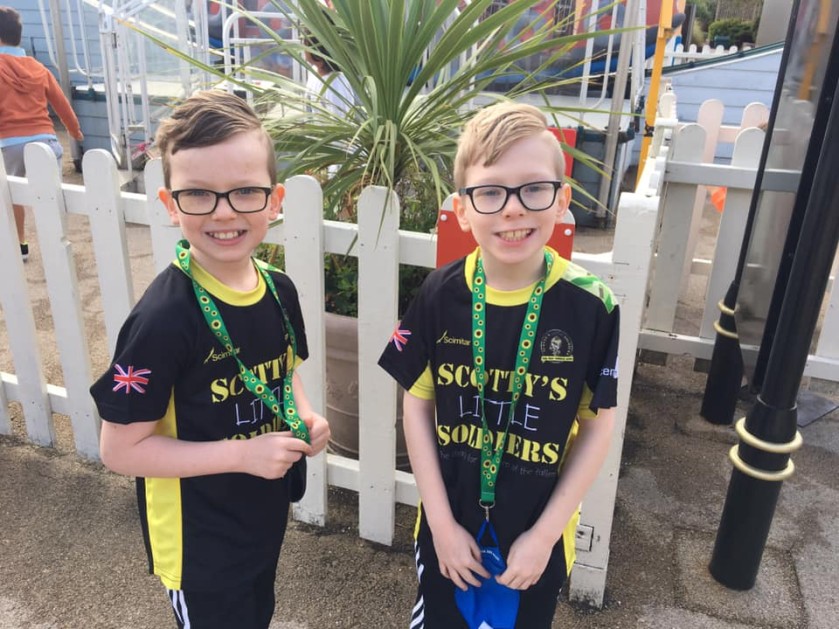 Making happy memories
Phoebe
19-year-old Phoebe Thompson's dad, Able Seaman 1st Class (AB1) James Thompson, died after being diagnosed with a melanoma in 2014. Phoebe was just 10 years old. She joined Scotty's shorty after and went on a Scotty break with her mum and brother. 
"I remember staying at the Scotty's Lodge - it was great and just what we needed. It was a lovely way of keeping dad's memory alive. It was the first anniversary of his death and such a hard time, but we were able to enjoy our time together and remember dad, which was what it was all about. I can't thank Scotty's enough for that experience." 
Molyneux family
Gill Molyneux's husband, Lt Cdr RN Ian Molyneux, died when he was 37 years old. The couple have four children, who have all been supported by Scotty's and been on a number of respite breaks together as a family:  
"Huge thanks to everyone at Scotty's Little Soldiers for our amazing weekend at Center Parcs. It's the perfect place to shut away from the real world for a little while. We have so many beautiful memories here from when we were a family of six, so it's always emotional to return, but it feels like Ian is with us somehow. It's amazing how, even after the years have passed, so much 'talking' can be done whilst you're cycling through the forest!  
"Thank you for the love and support. Even after over a decade has passed, I'm so grateful to have our Scotty family to help my minis grow into the best versions of themselves, despite their loss, and for the knowledge that I'm not alone in this journey."
Gracie
Gracie's dad, Cpl Mathew Shillito, died by suicide in 2018, aged 31. She was just four years old. After going on a Scotty break, Gracie's mum said: 
"Thank you for the most wonderful break. Gracie is finally starting to deal with her loss after years of not talking about it. Having a scotty break gives her a safe place where she doesn't feel alone. We have had tears and lots of questions why but most importantly you have given her lots of smiles. I can never thank you enough for what you do."
Making a difference
As part of the break, families fill in two questionnaires – one before the break and one after. 
"We usually find families that are struggling before the break feel much better afterwards," says Nikki. 
Of course, Scotty breaks wouldn't exist if it weren't for generous donations and support from organisation like Forces Support, who have funded Scotty breaks for bereaved military families since 2021 and even purchased a second Scotty lodge at Devon Cliffs. 
"We really can't thank Forces Support enough and I honestly can't stress the difference the breaks make to our bereaved families," says Nikki.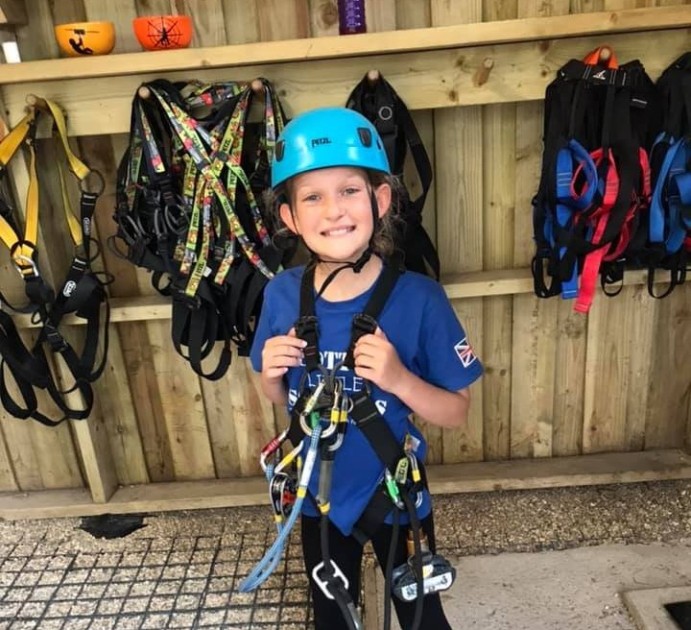 Looking back
So far this year, Scotty's Little Soldiers has supported over 600 bereaved British Forces children and young people.  
Reflecting on how far the charity has come since that first holiday over a decade ago, Nikki says: "I feel incredibly proud, and I know Lee would be too. Seeing the positive impact a break can make is as incredible now as it was when Scotty's very first started."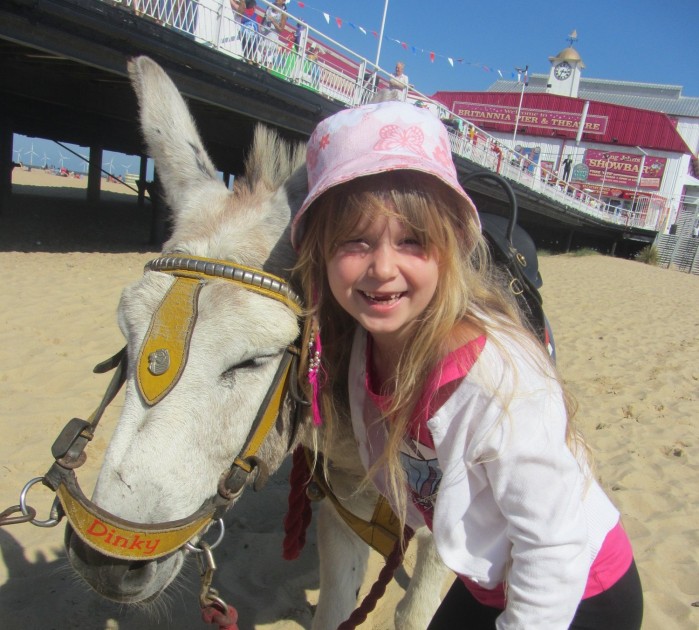 Supporting bereaved military children
Scotty's Little Soldiers is a charity dedicated to supporting children and young people (0 to 25 years) who have experienced the death of a parent who served in the British Armed Forces. 
Inspired by the experience of Army widow Nikki Scott, following the death of her husband Corporal Lee Scott in Afghanistan in 2009, the charity, which was set up in 2010, provides support and guidance to hundreds of bereaved military children and young people throughout their childhood.  
Services offered to Scotty's members include access to child bereavement support, guidance to parents and carers, personal education and learning assistance (including grants), and fun activities such as holiday respite breaks and group events. These are all designed to remind the children and young people supported by Scotty's that they are not alone.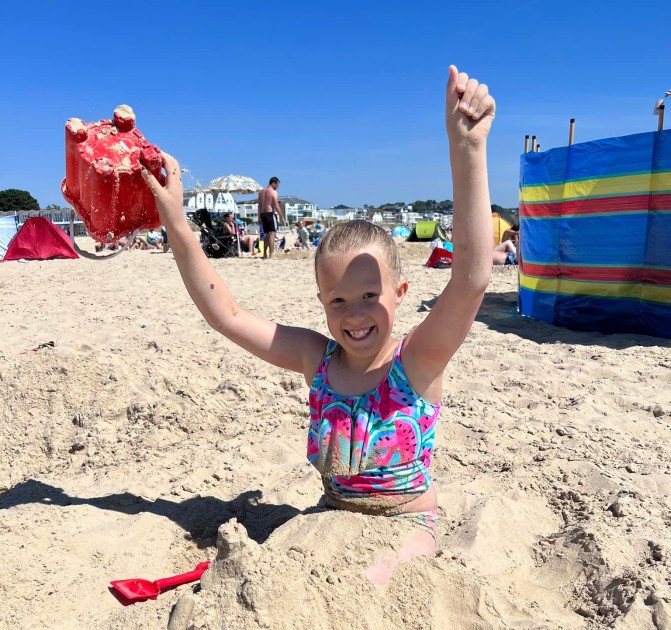 Find Out More About Scotty's...